The Kinks Are Reuniting (At Least at the Pub)
Photo courtesy of Hulton Archive/Getty
Music
News
The Kinks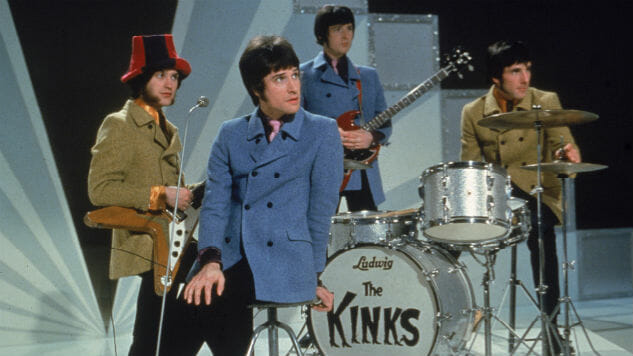 During an interview with Channel 4 News, Kinks frontman Ray Davies confirmed that the group will be reuniting after an almost 20-year break.
The interview begins with Davies answering a phone call from drummer Mick Avory. "Mick, I'll see you at the pub later," Davies says. "You're meeting up?" the interviewer asks, and Davies responds, with zero fanfare and a literal scratch of his head, "Yeah, we're making a new Kinks album, inspired by The Rolling Stones."
The interviewer initially thinks Davies is kidding, and when he asks him to confirm that the band is reuniting, Davies laughs and says, "Officially we are, yes … in the pub later."
Davies goes on to explain that their work on a new album was partially fueled by seeing the success of The Rolling Stones' recent U.K. tour, though according to him, "The Kinks will probably be playing the local bar."
Despite the history of the contentious relationship between them, Ray and his brother Dave Davies (whose 2017 performance at the Paste Studio is available to watch here) and Avory are reuniting for the new album. (When asked which Kinks members will get back together, Davies quipped, "Those still alive," as original bassist Pete Quaife died in 2010.)
The Kinks haven't put out a studio album since 1993; they played their last show together in 1996. Over the 20 years since then, Davies says he's been writing songs for the group and now is the time to record them.
Watch Channel 4's interview with Ray Davies below, and listen to a recording from the Paste archives of The Kinks performing "Lola" in 1972, just in time for Pride.