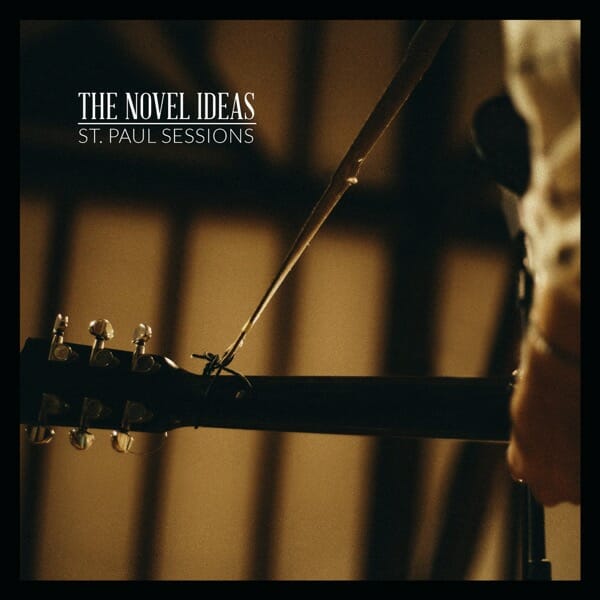 Throughout the past several years, the country-folk scene has been dominated by acts like The Avett Brothers, The Head and The Heart and The Lone Bellow. Boston's The Novel Ideas have the talent to play with the big dogs of country-folk and still remain one of the most underrated bands around. The pastoral quintet makes melancholy music with a twang, care of members Daniel Radin, Sarah Grella, Danny Hoshino and James Parkington, who swap lead vocals and harmonize on each track (supported by Karl Grohmann on drums). What makes the band's music so enticing is that each song feels like a love letter: wrapped in longing, layered harmonies about long distance relationships, broken hearts and resisting the temptation of repeating past mistakes. The Novel Ideas craft the kind of music that simultaneously gives you chills while making you want to cry and hug your loved ones. The band's latest EP explores flawed, beautiful love stories and breakups—it's something the group excels at throughout their sweetly sung tracks. Thematically, The Novel Ideas toy with the idea of doing what's best for them in love, even if it hurts.
Operating as a segue between the band's 2012 debut record Home and their next album, The St. Paul Sessions EP features new songs from the five-piece, but if you've attended their shows before, you've probably heard a few of them. "I'm Not Waiting" is a regular at their performances, mixing the band's knack for Americana and folk. It's a track that showcases Grella's Neko Case-like vocals as she sings about trying to let a lover that's not good for her go: "Oh, I'm trying to let you go / But it feels right even if I should know that it won't / I've heard enough and I've seen so much / But I'm not waiting love." Following "I'm Not Waiting" is Radin's somber twang on "Calling You Out" —a standout on the six-track EP with the help of Grella duetting alongside him. On "Mountain," Hoshino takes the leads on vocals for an anthem that usually has the whole crowd singing at shows—he's also responsible for the lap steel that gives the band its country ethos. The Novel Ideas mirror Simon & Garfunkel on "Lizard in the Spring"—a song that conjures up nostalgia for the '60s and flower crowns of yore. It's the pitch-perfect harmonization that carries the band through the song flawlessly.
Grella shows her natural talent for soaring vocals on "I'm Not Around." From her isolated vocals as she croons "waves of sand," to the desperate "You asked me to save you from yourself, but I can't help you now," it's enough to make you sway in sadness. Radin and Grella take the reins on "Go Home" poetically sing, "You have no obligation to me / You are not mine / We made a promise / And we'll keep it most of the time." It's a push and pull that the band is fraught with when it comes to love on The St. Paul Sessions.
While the The Novel Ideas' debut LP fell more into folk-rock territory, The St. Paul Sessions venture into more country, folk and bluegrass territory. The Novel Ideas play with stripped-down material—perhaps a preview of what their sophomore LP will look like. It's pretty surprising that these guys are still independent—their talent for making harmonic, guitar-led folk tracks is undeniable. The future of these country kids from Boston looks bright to us.