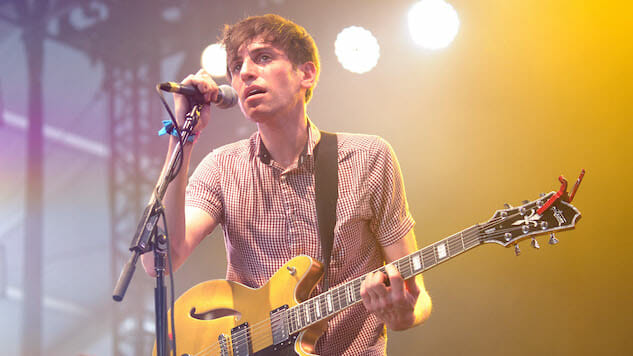 The Pains of Being Pure at Heart make noisy dream pop so familiarly affecting that it feels like they dug up music that was already inside you. Their 2009 self-titled debut album was something of a breakthrough, and their 2011 follow-up Belong saw them trade some of the '80s indie-pop influences for a more melodic '90s alt-rock sound.
On this day in 2011, the band stopped by the Daytrotter Studio in Davenport, Iowa to perform four tracks—from Belong, the title track, "Heart in Your Heartbreak" and bonus track "I Wanna Go All The Way," plus "Come Saturday" from their debut LP.
Paste wrote of Belong, "The Brooklyn quartet is twee-er than hand-knitted leg warmers, but their music is strong, which covers a multitude of cutesy sins. With tight guitar/bass hooks, vocal harmonies and production from Flood (Depeche Mode, Nine Inch Nails, Smashing Pumpkins), Belong is a big, melodic sound blast."
Click here to revisit Paste's conversation with frontman Kip Berman about their second album and some of the band's biggest influences.
Listen to The Pains of Being Pure at Heart perform at Daytrotter in 2011.