Watch The Tallest Man on Earth Cover Joni Mitchell's "Both Sides, Now"
The latest installment of Kristian Matsson's video series, "the light in demos."
Music
Features
The Tallest Man on Earth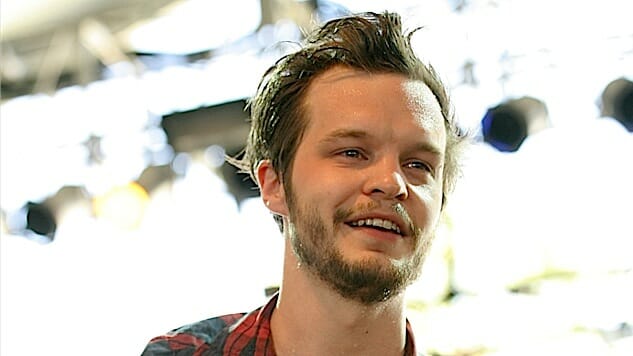 In recent months, Swedish folk singer Kristian Matsson, aka The Tallest Man on Earth (which he calls "a ridiculous stage name"), has been filming brief installments of a one-man web series called the light in demos, in which he can be found wandering around picturesque locales, musing about life and art, and performing new songs as well as covers of others that "keep me sane."
For the third entry in the series, Matsson sits quietly in a sunlit room and picks a gorgeous version of Joni Mitchell's oft-covered "Both Sides, Now" on his guitar. "When the best song in the world has already been written, why do I write? Well, it gives me some freedom, doesn't it? To just be in my own place and just write basically the same song over and over, and they're just verses of this one long one."
Like most Tallest Man on Earth songs, this one is quiet and delicate, with Matsson's lilting tenor intoning over some background horns.
Matsson is the latest in a long line of artists to perform "Both Sides, Now," which appeared on Mitchell's 1969 album Clouds. Judy Collins scored a No. 8 hit with the song in 1967, two years before Mitchell recorded it herself. Dave Van Ronk recorded a version. And Hole included a lacerating cover on their 1991 debut record, Pretty on the Inside, with Courtney Love tweaking the lyrics and retitling it "Clouds."
Here's The Tallest Man on Earth's "Both Sides, Now." Below that, find exclusive recordings of the song by Dave Van Ronk in 1972 and Judy Collins in 1973.