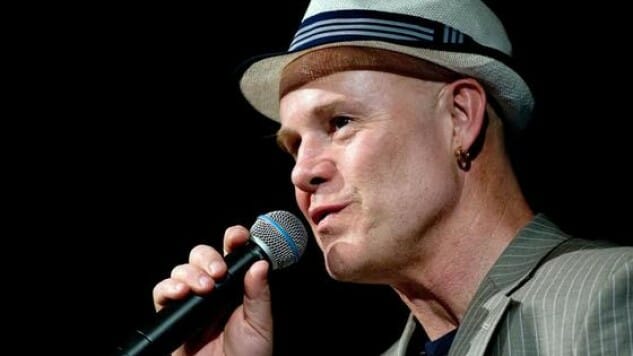 Known as a synthesist and producer for artists including David Bowie, Foreigner, Def Leppard and Joni Mitchell, Thomas Dolby also has his own solo hits, including "She Blinded Me With Science" and "Hyperactive." Dolby's greatest hits album, due out July 27, is also called Hyperactive, the artist announced on Wednesday.
Dolby is plotting a summer tour, as well, with a different experience expected at each of his 10 shows because of the tour's unusual format. At each show, members of the audience will be able to randomly pick songs from Dolby's catalog for him deconstruct. Dolby will tell the story behind the creation of each selected song and break down its musical parts, synth sounds and lyrics for the audience. The resulting music from his laptop and keyboards will be projected onto a screen along with personal photos and memorabilia.
"I'll be unstitching the songs, as I've found audiences love to get a peek 'under the hood' and into an artist's creative methods," Dolby said.
Listen to Dolby performing his biggest hit circa 1984 and see his tour dates below.
Thomas Dolby Tour Dates:
July
25 – Los Angeles, Calif. @ Largo at the Coronet
27 – Los Angeles, Calif. @ Microsoft Theater (supporting Blondie)
30 – Alexandria, Va. (D.C.) @ The Birchmere
31 – Annapolis, Md. @ Ram's Head
August
01 – Sellersville, Pa. (Philadelphia) @ Sellersville Theater
03 – New York, N.Y. @ The Cutting Room
04 – Natick, Mass. @ Natick TCAN Center for the Arts
05 – New Haven, Conn. @ State House
06 – Atlantic City, N.J. @ Dante Theater
08 – Baltimore, Md. @ Center Stage