Throwing Muses Announce First New Album in Seven Years, Share "Dark Blue"
Photo by Burak Cingi/Redferns
Music
News
Throwing Muses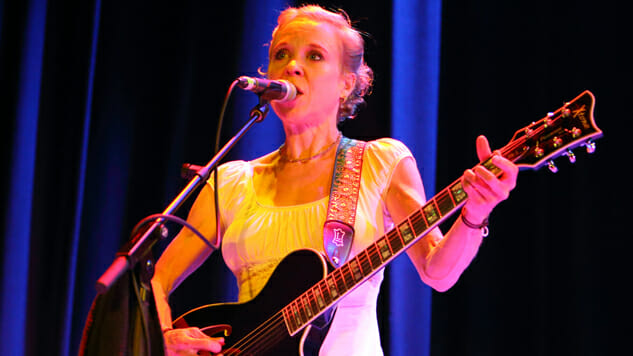 Throwing Muses were known throughout the '80s and '90s as an odd alternative-rock outfit, with indie-pop sensibility, lurching tempos and dreamlike lyrics. It seemed like after Purgatory/Paradise, their 2013 album and first in 10 years at that point, which came packaged as an art book, the band was essentially finished. It turns out the cult-beloved group still have some music left in them, given they announced Tuesday the release of their 10th album Sun Racket. It will be their first in seven years.
The announcement of Sun Racket comes with the album's first single, "Dark Blue." It's an essential Throwing Muses song, with frenzied guitars, Kristen Hersh's confrontational and uncompromising voice, and intense, battle-ready drums. It sounds like it would fit right in on their standout album The Real Ramona. Between gritted teeth, Hersh mutters the song's title with an almost mantra-like precision, eagerly angry and stark in her approach.
Sun Racket will be released via Rough Trade on May 22. You can check out the song below, as well as a 1992 Throwing Muses session from the Paste archives and the details of their new album. The vinyl issue of Sun Racket will be printed in violet. You can preorder a copy here.
Sun Racket Album Art: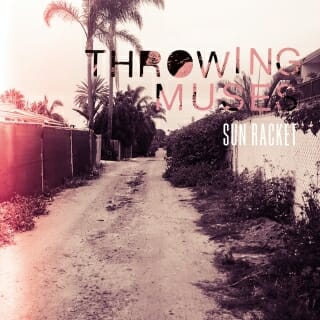 Sun Racket Tracklist:
01. Dark Blue
02. Bywater
03. Maria Laguna
04. Bo Diddley Bridge
05. Milk At McDonald's
06. Upstairs Dan
07. St. Charles
08. Frosting
09. Kay Catherine
10. Sue's