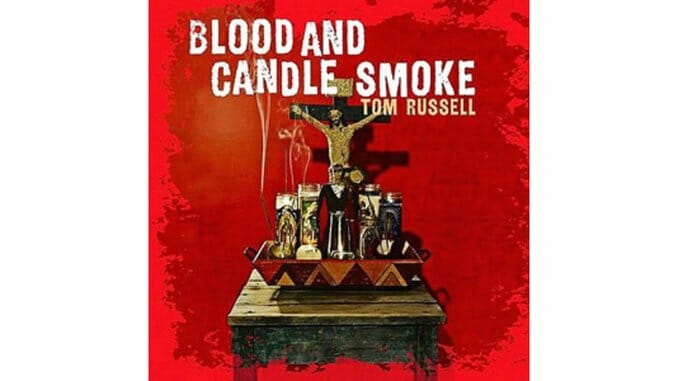 Tex-Mex meets Grand Ol' Opry via sparkling partnership with Calexico
The halls of Americana are crowded to capacity with artists like Tom Russell, whose songwriting prowess gained him notoriety long before his performances ever did. Johnny Cash, Guy Clark, Doug Sahm, Dave Alvin and k.d. lang are but a few of the high-profile singer/songwriters whose catalogs include a Russell original (the man has been at it for nearly four decades, after all).
On Russell's latest, Blood and Candle Smoke, he combines forces with Tucson's Calexico to produce a work of considerable power. His voice is raw and ragged but ultimately right, running the gamut from Tom Waits-like barroom bawling (the diary entry recalling the first time he heard Nina Simone) to songs reminiscent of Cash's most anguished moments (the haunting and evocative Native American essay "Crosses of San Carlos,") and even the occasional Gram/Emmylou throwback ("Santa Ana Wind," inspired by Joan Didion's essay "Some Dreamers of the Golden Dream," finds Russell paired with Gretchen Peters to terrific effect). It's not a game-changer, career-wise—Russell doesn't need one—but it's perhaps a work that will gain him the broader recognition he has long deserved.
Listen to Tom Russell on MySpace.