Two Door Cinema Club Are Back with "Talk"
The new song is the first from the British trio since 2016
Photo by Max Sidentopf
Music
News
Two Door Cinema Club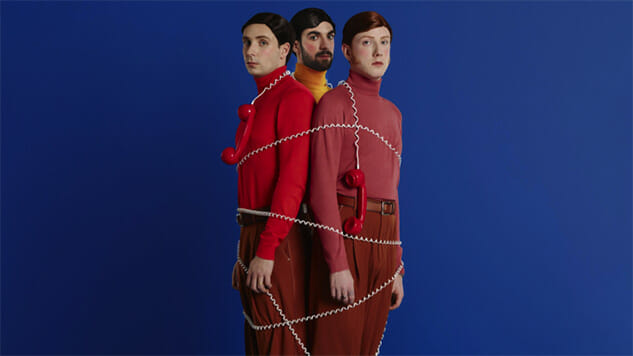 Two Door Cinema Club have found a new groove in the outrageous video for their new single titled "Talk."
Vocalist Alex Trimble said of the trio's first new music since 2016's Gameshow in a statement:
I love the pop thing. I love experimenting and going to different places, I love doing things that are a little bit wonky and I love the idea of doing something we haven't done before, why can't we do all of those things at once? That's what it was, doing whatever felt right… It sounds like Two Door Cinema Club – not a Two Door Cinema Club there'd ever been before but that's what I love. We can always do something new but it always feels like something we've done.
Walk the walk and watch the new video for "Talk" (dir. Max Sidentopf) below, and listen to their 2011 visit to Daytrotter included further down.