Washed Out Shares New Track "Too Late" With Crowd-Sourced Music Video
Ernest Greene also announced he has signed to Sub Pop
Photo via Blair Greene
Music
News
Washed Out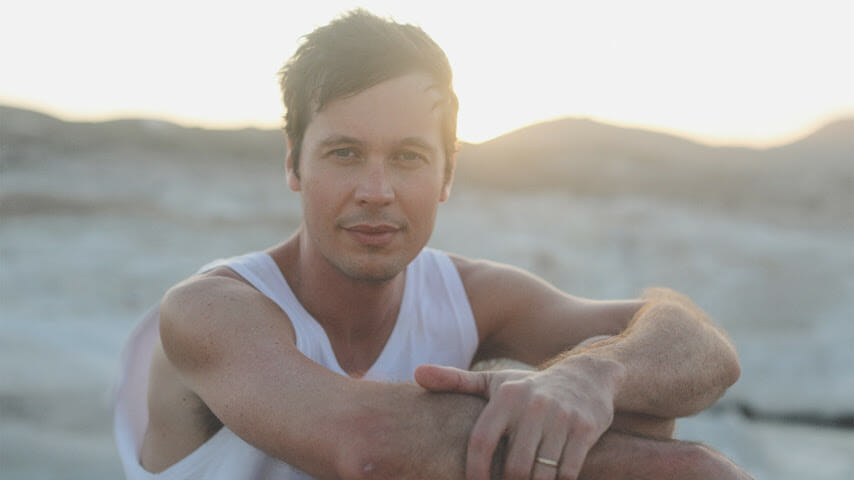 The new video for Washed Out's "Too Late," begins with a disclaimer of sorts: "Due to travel restrictions and quarantine laws the video shoot for 'Too Late' was cancelled. I asked fans to help me make a new video by sharing footage they'd shot from around the world. The response was overwhelming."
Washed Out, a.k.a Ernest Greene, released the new song and music video on Thursday, April 9, fully embracing the strangeness of having to cancel a video shoot due to the coronavirus outbreak. Greene also announced that he has signed to powerhouse indie label Sub Pop.
Instead of filming in Italy as originally planned, Greene called on fans to submit their own footage:
"I'd spent months planning a music video for a new song called "Too Late," Greene said in a press release. "My inspiration was a Mediterranean sunset I saw late last year, and the plan was to shoot on the coast of Italy with a team of UK and European collaborators. As we got closer to the shoot date, word about the severity and the speed of the virus started becoming daily news, and it became clear it wasn't going to happen the way we'd planned."
He added, "We tried to move the shoot several times (to Malta, Croatia, Spain, and eventually the UK), and one after another, countries shut their borders. Seeing Italy hit so hard was especially difficult to see."
So, Greene said, "I put up an IG post asking for fans to help me come up with the raw footage I had in mind." Within a few days, fans had submitted upwards of 1,200 clips, shot from places like Bali, Michigan and Croatia.
Greene, whose most recent studio album was 2017's Mister Mellow, isn't sure what the immediate future for Washed Out will look like, writing, "I don't know when I'll be able to tour again, or when any of the other new music will come out, but I'm staying optimistic about both."
Check out artwork and new the video for "Too Late" below. Further down, revisit Washed Out's 2012 Daytrotter session.