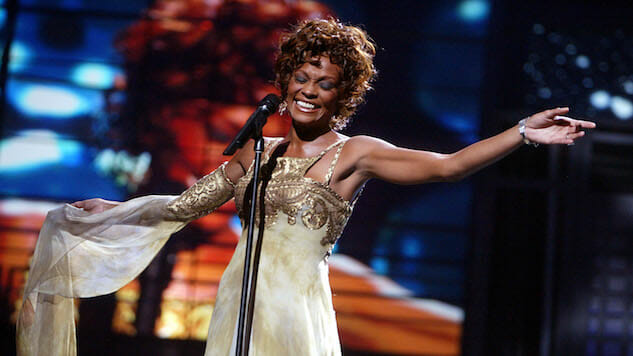 Whitney Houston's estate has revealed plans for a hologram tour and other future projects, including a slew of new brand deals, a Broadway musical and an album of unreleased music, according to the New York Times.
The news comes after Houston's estate signed a $14 million deal with with Primary Wave Music Publishing to acquire 50% of its assets, including the singer's music and film royalties, merchandising and the right to use her name and likeness for commercial purposes.
Pat Houston, the singer's father, also told The Times the move was made in part to breathe new life into her reputation and shift the narrative of her legacy.
"People had forgotten how great she was," he told The Times. "They let all the personal things about her life outweigh why they fell in love with her in the first place."
The first posthumous project planned by her estate since her death seven years ago, the hologram is already under development, and will be accompanied by her original band and backup singers, according to the estate. The set will include "I Wanna Dance With Somebody (Who Loves Me)" and "The Greatest Love of All."
This isn't the first time Houston's music has stretched into hologram territory. In May 2016, a performance by Houston's hologram was scheduled to air on The Voice's season finale, but faults in the technology caused the estate to cancel the performance, according to a statement released by her estate at the time.
Other projects in discussion include partnering with Broadway producers to piece together a Vegas-style Broadway musical and negotiating with Sony, the primary owner of Houston's catalog, to release unused tracks from her 1985 debut album, but the estate indicated the hologram is their priority.