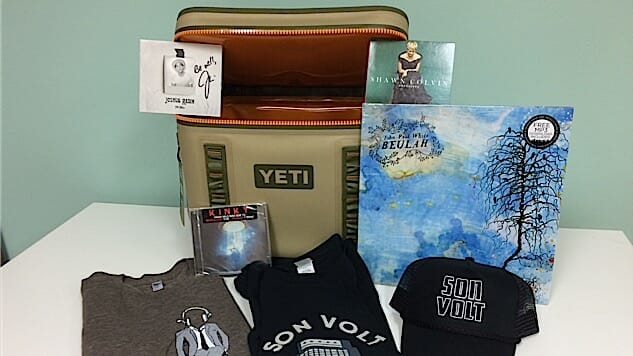 Just because summer is winding down doesn't mean the fun has to end. Get your motor running with Paste, Amazon Originals and Yeti, and celebrate the Open Road with a package of gear and tunes that's perfect for any road trip.
Amazon Original's new OPEN ROAD collection features amazing cover songs like
Son Volt doing the Rolling Stones' "No Expectations"
Kinky doing War's "Low Rider"
John Paul White doing Celine Dion's "I Drove All Night"
Shawn Colvin doing Rihanna's "Shut Up and Drive"
Joshua Radin doing Simon & Garfunkel's "America"
Check out all 30 killer road tunes HERE.
GRAND PRIZE:
YETI Flip 18 Cooler
Son Volt t-shirt and cap
John Paul White Beulah LP
Shawn Colvin Uncovered CD
Kinky Nada Vale Mas Que Tu CD
Joshua Radin t-shirt and The Fall autographed CD
RUNNER-UP PRIZES (3):
LP care package with new vinyl albums from three other OPEN ROAD artists:
Robert Ellis, Robert Ellis
Milo Greene, Control
Nightlands, I Can Feel the Night Around Me
No Purchase Necessary. Must be at least 18 years old and a U.S. resident to win. The contest runs from Sept. 5 through Sept. 17.