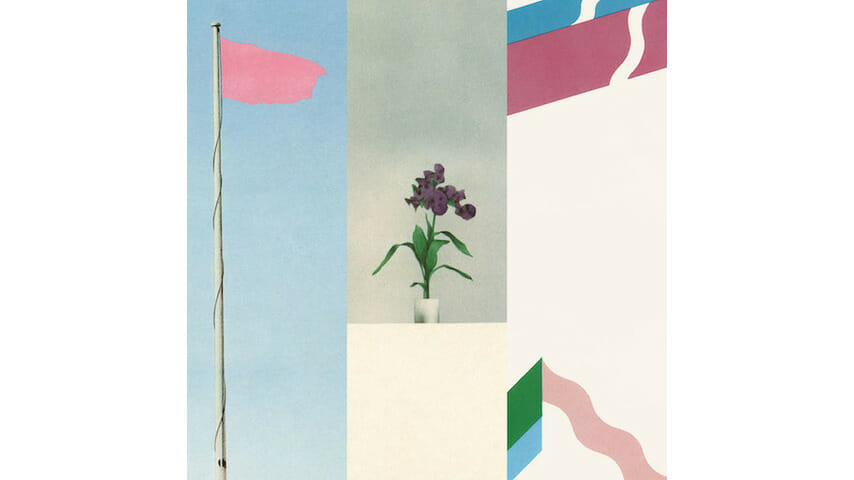 Few, if any, other rock bands experienced the rapid, exponential artistic growth that Wire did over the course of three years and three groundbreaking, masterful albums. That was evident from the start of their peerless early run. The band went into the studio all of seven months after recording their 1977 debut, the agitated and spiky Pink Flag, to lay down the tracks for its follow-up, 1978's Chairs Missing. And the change in Wire's perspective and aesthetic couldn't have been more dramatic.
The four men—guitarist/vocalist Colin Newman, guitarist Bruce Gilbert, bassist/vocalist Graham Lewis and drummer Robert Gotobed—got their heated, hormonal expression out of the way and quickly leapt into adulthood. The energy remained but they delved into more atmospheric and expansive territory. The puckish glee at writing songs that lasted less than minute gave way to furrowed brows and songs that studiously dove into the possibilities of riding one guitar chord into oblivion. By the time they set off to record their third album 154, Wire continued to mature and settle more comfortably into a stately, post-punk sound that wound keyboard textures and a thoughtful austerity into their pop framework.
While much ink has been spilled on these albums in the four decades since their release, the men of Wire have just released the definitive statements on all three. These multi-disc reissues, packaged in handsome book form with copious liner notes from Graham Duff and perfectly ornery remembrances from critic Jon Savage, tell as complete a story as possible of the creation and execution of each record. Each album has been remastered and left as its own document on the first disc, with the bonus discs fleshing out the tale with contemporaneous singles and studio work, and copious demo recordings.
The story then becomes that of a band that, early on, was still trying to finalize its sound over the course of three demo sessions and patiently supported by a record label that was looking to tap into the punk fervor that had gripped the U.K. in '77. The raw material for Pink Flag is there on the second disc of this set; it just flails and sputters much more in a charmingly feeble attempt to agitate. "Surgeon's Girl," "Reuters" and "Fragile" feel almost indulgent in their slight sprawl and roughed up performances as compared with the rigid and minimalist takes that the band released officially.
Much the same goes for the rough takes on the songs that made their way on to Chairs Missing. Wire had yet to clarify just how much they were willing to strip away and rein in, so they had yet to tap into the dark underpinnings of "Heartbeat" and commit to the robotic movement of "I Am The Fly." As well, there are several fine songs within these demos that never were recorded again, but were seemingly jettisoned for being too close in tone to what they'd already achieved on Pink Flag.
That's why producer Mike Thorne remains such a vital part of the story of Wire's early days. Though he was behind the boards for many of the demo sessions, there's a sense that he was letting the band set up the template of their material before he entered to help cement their final structures. Key to that was Thorne's addition of keyboards, an extra melodic element that turned a song like "The 15th" from a jagged ramble into something sleeker and softer. And as these remastered editions bring to the fore, the producer's understanding of microphone choice and placement, and his judicious use of effects are what gave these songs such a depth of field and feeling.
Considering how fast things changed within the band and within an international music scene that was ready to embrace more colorful sounds, it seems almost logical that Wire would split up for the first time not long after 154 was released. And to hear the work that the men did on their own, particularly Colin Newman's almost psychedelic solo releases and the darker music that Lewis and Gilbert made under the name Dome, reveals aesthetics that might not have meshed well together. That they eventually reunited and continued to evolve in thrilling and varied ways is a great thing, indeed, but if they had never gone further than these three full-lengths, their legacy as a foundational band in the world of post-punk was already set firmly in place.