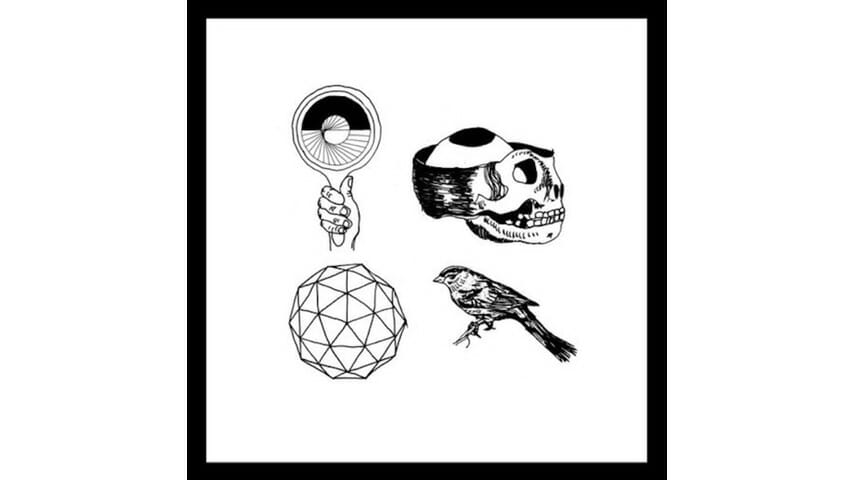 With Light and With Love finds Woods mining the trippiest corners of their trademark psych-folk sound. A singing saw, a slide guitar and a saloon piano all make an appearance on the Brooklyn quartet's eighth—yes, eighth—album since forming in 2005, and Jeremy Earl's falsetto is more bewitching than ever. For fans of the band's more off-kilter offerings, this is good news.
Woods' last release, 2012's Bend Beyond, rarely strayed from its short-and-sweet '60s pop formula. In fact, only one song on the album surpassed the four-minute mark—and only by a few seconds. With Light and With Love is a more varied offering, one that chooses to explore a bit before getting straight to the hook.The title track is the pinnacle of this meandering direction. An unapologetic psychedelic freak out, the nine-minute feat weaves in and out of Can-reminiscent jams while taking advantage of a bulked-up percussion section. Lyrics like "I'm comin' up strong/don't know what to do" match the free-form structure that is exhausting, but undeniably awesome.
Later, the groovy "Leaves Like Glass" shines with layers of organ that contain just the right amount of grit. The same could be said for the bulk of the album: not too polished, not too rough, but just right. "Glass" also does an expert job of pairing a steady baseline with Earl's buttery vocals, creating a breezy '70s-style jam that seamlessly leads into the neighboring "Twin Steps." The somber, strummy "Feather Man" closes the album. Lyrics like "I'll fall apart, but I'll be back soon/I'll be there with a smile" lead into final a chorus of wind chimes and an uber-trippy, slowed down section of spoken word, before fading into a final stretch of silence.
In a recent interview, Woods' multi-instrumentalist Jarvis Taveniere said the band "took their time" with With Light and With Love, and it shows. Even the most drawn-out, mind-bending stretches on the album serve a purpose, managing to avoid sounding like sonic filler. But without a doubt the star of the 10-song collection is the saloon piano. The band's newest instrument of choice drops listeners into a laid-back, springtime jam session—and who wouldn't smile about that?