Watch the Inspiring Music Video for the Olympics' New Theme Song, "Alma e Coração" (Soul and Heart)
Images via YouTube
Olympics
Video
ALMA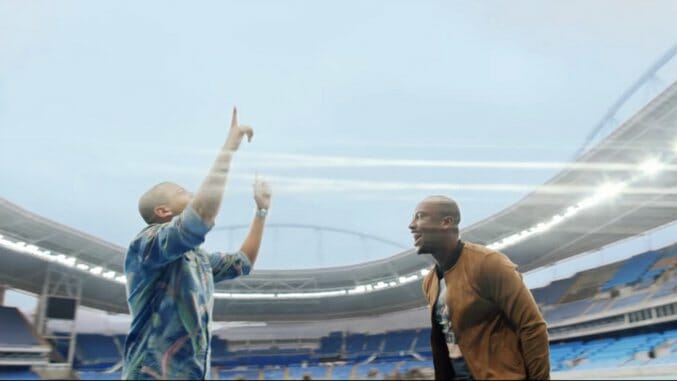 On Sunday, the theme song for this year's Olympics in Rio de Janiero was announced. This year's song is "Alma e Coração" (Soul and Heart), written and performed by Brazilian samba singer Thiaguinho and rapper Projota.
"This song sounds like Brazil," said Thiaguinho in a statement on the Rio 2016 website. "It's about fighting hard and giving your best, with your heart and soul."
The music video, which was released this Sunday via Som Livre, features a training montage of four young Brazilian athletes (all aged between 10 and 12) practicing in Rio alongside motivational lyrics like, "With no sweat, the value of achievement remains in vain."
In 2012, Muse's single "Survival" was the theme song of the London Olympics. Watch the exhilarating music video for "Alma e Coração" above.