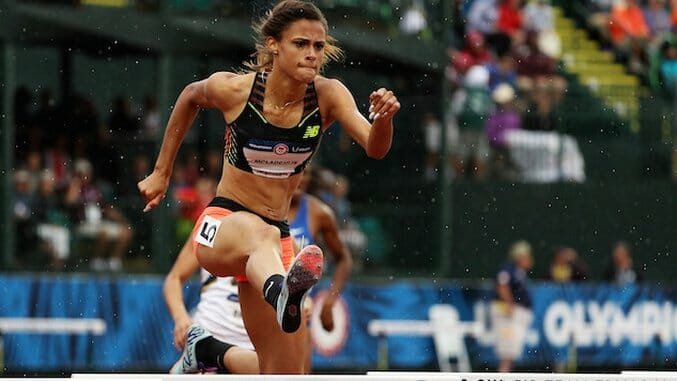 Usain Bolt became the face of the sport when he won three gold medals and set three world records at the 2008 Beijing Olympics. Since then, he's added four more Olympic golds and 11 world championships. He still owns those three world records – the 100 meter, the 200 meter and the 4×100 meter relay – and he's broken them all since the Beijing games.
But the era of Bolt is coming to an end. The Jamaican sprinter is now 29 years old and has said that the Rio Olympics will be his final games, and that he will retire after the 2017 world championships in London. Of course he might change his mind, but for now it seems that we are watching the final races of Usain Bolt.
A vacuum will be created when Bolt hangs up his spikes. Every sport needs a superstar to serve as an ambassador, someone whose dominance attracts new fans. IAAF President Sebastian Coe has compared Bolt's place in track and field to Muhammad Ali's place in boxing. When he's gone, someone will have to take his place.
Here are four athletes that have the potential to pick up where Bolt has left off as the face of track and field. Yes, there is a lack of distance and field athletes here. For better or for worse, sprinters are the athletes that people tune in to watch.
Wayde van Niekerk
Wayde van Niekerk's legend was born at last year's world championships in Beijing. The South African sprinter, then 23 years old, won gold in the 400 meters. His winning time of 43.48 is the fourth fastest time in history, and he beat powerhouses LaShawn Merritt and Kirani James to take the title.
He also had to be carted off the track after the race, redefining what it means to "give it your all".
Everything lines up well for van Niekerk. Now 24, he already has his memorable moment thanks to almost dying on the track. He's already made history by being the first athlete to go sub-10 in the 100 meter, sub-20 in the 200 meter and sub-44 in the 400 meter. He's coached by his great-grandmother.
Last night, van Niekerk sealed his status as a legend. He beat Merritt and James again to win the gold in the 400 meters, but that wasn't all. The South African ran 43.03 to smash Michael Johnson's 17 year old world record. And he did it while running out of lane eight. That is unheard of.
Superstardom is there for van Niekerk's taking. He just has to share with Bolt for another year before he has the spotlight to himself.
Boris Berian
Boris Berian is here almost entirely because he has a made-for-TV backstory. A native of Colorado Springs, Berian ran in college at Division II Adams State University. After struggling with academics, the runner dropped out of school and moved back home. He worked at a McDonald's, flipping burgers while he trained in his spare time. He was then picked up by Big Bear Track Club and coach Carlos Handler and was able to return to training full time.
Berian's big return to the sport was his 1:43.34 800 meter run at the 2015 Herculis meet in Monaco. Since then he's won a world championship in the event (at the 2016 indoor world championships in Portland) and been the center of a high-profile contract dispute (what up Nike). Berian has become a star in his own right, at least for American fans.
The 23-year-old is a long shot to be the next superstar, however, because of timing and competition. He's come along in the era of David Rudisha, the greatest 800 meter runner of all time, and Berian would need to become the face of his event before he could be the face of his sport.
For this scenario to work, Berian would need to win gold in Rio by beating Rudisha, which is certainly more possible than it was four years ago. But at some point, Berian would also need to break Rudisha's 1:40.91 world record. Beating that time is a far tougher task than beating the man himself.
Trayvon Bromell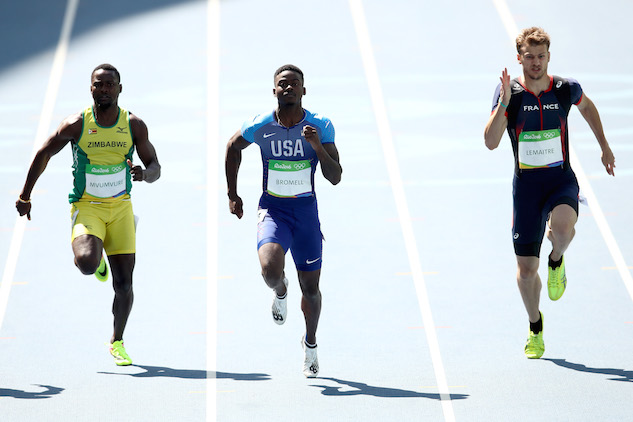 Trayvon Bromell is the future of American sprinting. Just 21 years old, Bromell's personal best of 9.84 in the 100 meters already makes him the tenth fastest man in history in the event. He established his place among the world's best sprinters by winning bronze in the 100 meters at the 2015 world championships in Beijing. Then he backed it up, running 6.47 in the 60 meters to win gold at the 2016 world indoor championships in Portland.
Bromell should have a long and storied career if he keeps this up. His star will shine brightly, thanks to excelling in track's most popular event.
The main obstacle keeping Bromell from becoming the next Bolt is Bolt himself. Bromell was unable to shine in the 100 meter final last night, and the chances of an upset at next year's world championships in London are just as slim. Once Bolt – and fellow American Justin Gatlin, for that matter – retire, the top spot will be there for Bromell's taking. He just needs to keep progressing at the rate he has been.
And, oh yeah, he'll probably need to break one of Bolt's world records to truly take the title of World's Fastest Man.
Sydney McLaughlin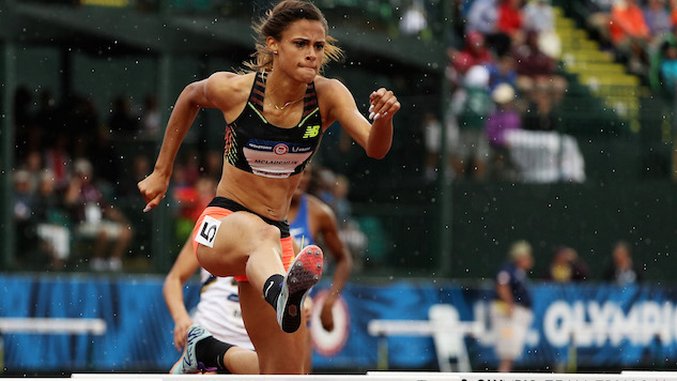 Sydney McLaughlin is 17 years old, the youngest American track athlete in Rio, and she has a real chance to medal in the 400 meter hurdles. She is far from her prime, so establishing herself as an international force this early in her career could propel her to a decade of superstardom.
The world record in the women's 400 meter hurdles is 52.34. Right now, McLaughlin's personal best is 54.15. Yes, that roughly second and a half gap is large, but with a potentially long career ahead of her it is not out of McLaughlin's reach.
The biggest challenge McLaughin will face is to keep getting faster. She is certainly not the first high school to reach an elite level. But many of the teenagers that have come before her have proven to peak and burnout early in their careers. If McLaughlin can show that the Rio games aren't her prime, she'll be a superstar.