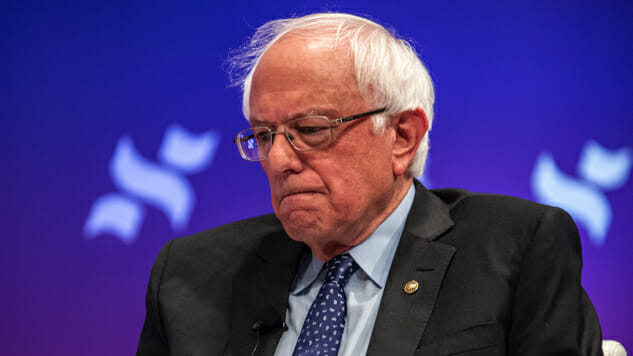 According to The Washington Post, Joe Biden has such a commanding lead with his 13% approval rating to become the Democratic nominee that he's redefining how bar graphs work.
In a Post print-edition graphic titled "Biden slightly ahead in the race to challenge Trump," a horizontal bar graph shows the bar representing the 13%-ers on Team Biden extending to about the halfway point of the 54% bar that represents those who have no preference for a Democratic nominee. For additional scale, Bernie Sanders' 9% approval rating hardly wastes any orange ink at all, as it falls short of even the quarter mark of the "no preference" bar above it.
See the slight in the tweet below.
Hey @washingtonpost this is not how bar graphs work pic.twitter.com/uTBKrp4HY2

— Andy Pressman (@andypressman) April 28, 2019