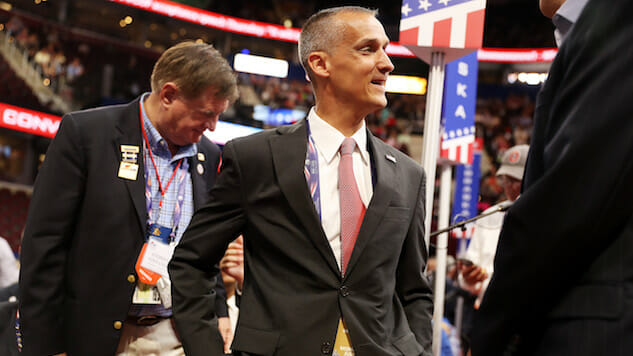 House Judiciary Committee Democrats questioned former Trump campaign manager Corey Lewandowski for five hours on Tuesday as part of an impeachment probe, and it was mostly an act of frustration. However, the attorney the Democrats hired, Barry Berke, scored a blow after playing some media clips that clearly illustrated Lewandowski's lies:
Lewandowski, dripping with disdain, all but admits he lied during media interviews, prompting the audience to gasp at his brazenness. Hard to believe this guy is considering a run for US Senate. pic.twitter.com/cwLf3NEI2E

— Aaron Rupar (@atrupar) September 17, 2019
So, there you have it: He admits he lies to the press. Anyone with a brain in his or her head already knew that, but it's rare you get someone to admit in plain English. But what's really remarkable here is how CNN reacted. Via TPM:
Just hours after former Trump campaign manager Corey Lewandowski said, under intense pressure from Democratic committee attorney Barry Berke, that he is under "no obligation to have a candid conversation with the media," CNN booked him on the morning show.
That's lovely. What CNN doesn't seem to understand is that despite the fact that Lewandowski is newsworthy at the moment, having him on your show after he admitted he lies to the media only legitimizes his approach. And you can imagine how that appearance went:
Corey Lewandowski told the House Judiciary that he has "no obligation" to be honest with the media:

Alisyn Camerota: When you lie, Corey, when do you lie? Are you lying now, for instance?

Corey Lewandowski: I'm as honest as I can be with youhttps://t.co/nuo2uPHVL5pic.twitter.com/mjmqE6J2eV

— New Day (@NewDay) September 18, 2019
Here's a crazy idea: When someone openly disrespects your entire modus operandi, maybe avoid the appearance of incompetence and institutional self-loathing by leaving them off the program for a while.