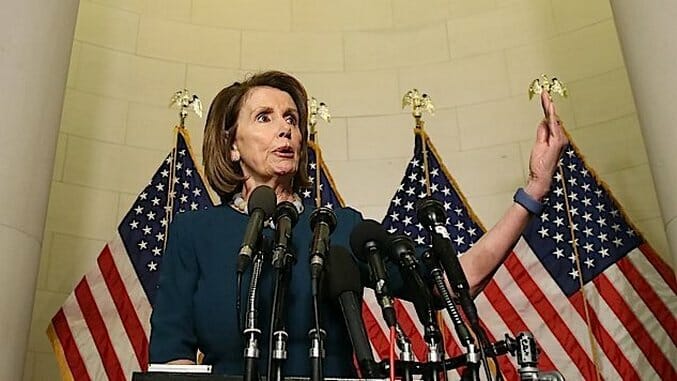 Per WaPo, Rep. Linda Sanchez (D-CA), Vice Chairman of the House Democratic Caucus and fifth in rank of seniority among all 194 House Dems, used a C-SPAN appearance to tell minority leader Nancy Pelosi to get the hell out…in the nicest possible way:
"I do think it's time to pass a torch to a new generation of leaders, and I want to be a part of that transition," Sanchez said on C-SPAN's "Newsmakers" in an interview conducted by reporters with The Washington Post and the Los Angeles Times. "I want to see that happen. I think we have too many great members here that don't always get the opportunities that they should. I would like to see that change."
Pressed to clarify her comments, Sanchez went further and said House Minority Whip Steny H. Hoyer (Md.) and House Assistant Minority Leader James E. Clyburn (S.C.), who have been part of Pelosi's leadership team for more than a decade, also should prepare to step down.
"They are all of the same generation, and, again, their contributions to the Congress and the caucus are substantial. But I think there comes a time when you need to pass that torch. And I think it's time," she said.
Sanchez clarified that it wasn't about age—Clyburn and Pelosi are 77, Hoyer is 78—but about bringing in new blood. In response, aides for Pelosi and Clyburn emphasized that they're "laser-focused" on taking back the House. Pelosi became House Speaker in 2006, when the Democrats held a majority with 236 seats. Today, the Democrats are the minority party, and hold just 194 seats.
The full interview with Sanchez will air on C-SPAN this Sunday.