National Security Expert: Mueller Will Deliver On Trump-Russia Investigation Before Thanksgiving
Photo by Alex Wong/Getty
Politics
Features
Donald Trump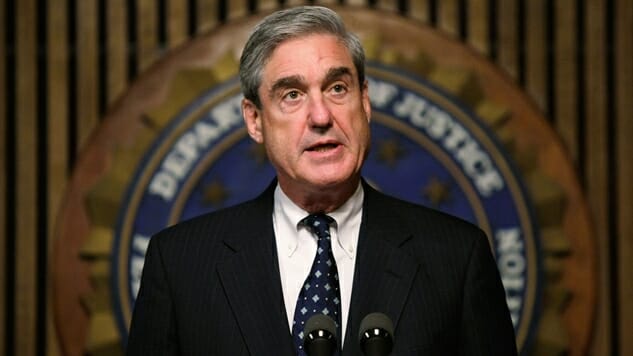 Juliette Kayyem was the Assistant Secretary for Intergovernmental Affairs in the Department of Homeland Security. She is currently a national security analyst for CNN, the Belfer Lecturer in International Security at the John F. Kennedy School of Government at Harvard, a member of Secretary Jeh Johnson's Homeland Security Advisory Council, and a member of the Council on Foreign Relations and the Pacific Council on International Policy.
In short: she knows her stuff and isn't one to give in to hyperbole. Keep in mind that her explosive quotes are not based on insider knowledge of the investigation into Russia's interference, but nonetheless, they are still informed positions based on her familiarity with national security matters.
Kayyem told Boston Public Radio that "I think it is safe to say that before Thanksgiving … something's going to drop with Mueller. The pace is too much right now. Every 12 hours we're now dealing with a piece of this story at a pace we haven't seen."
She also said that "this is so close to the Oval Office now, if not in the Oval Office, that all of this [dossier news] to me is just background noise to what Mueller is going to deliver. This is more than an obstruction charge. There is something big underlying the obstruction."
Let's hope she's right. We need to rid ourselves of this orange demon as soon as possible.
Jacob Weindling is a staff writer for Paste politics. Follow him on Twitter at @Jakeweindling.