EXCLUSIVE: How Bayer Leverkusen Outsmart their Wealthier Bundesliga Competitors
Photo by Valerio Pennicino/Getty
Soccer
Features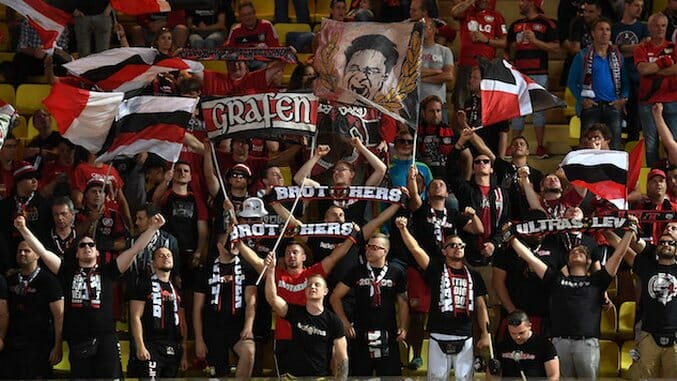 Though outmuscled financially by Bayern Munich, Borussia Dortmund, Schalke 04 and VfL Wolfsburg, Bayer Leverkusen have consistently finished high enough in the Bundesliga to consistently qualify for the UEFA Champions League.
How do they do it?
Structure is key, starting at the top with the CEO and moving on down to part-time coaches who help out at the youth levels. Bayer 04's slogan, "Die Andere Familie" (The Other Family), captures the club's culture. It's more than a motto.
Originally founded in 1904 as a way for the workers at the Bayer pharmaceutical plant to play football on the weekends, the Werkself (Factory eleven) has evolved since then, particularly since 1979 when Leverkusen won promotion to the Bundesliga for the first time. CEO Michael Schade worked on the business side for 30 years before taking over as managing director in 2013, and has overseen many of these changes.
"You know that there is a lot of activities in other stadiums, a lot of criminality and so on, we are so much focused on security. We are so focused so that parents and their children can come to the stadium. We are offering special days for the kids with activities, because we want to bring them to the stadium as soon as possible, as early as possible. These are the fans of the future. That's why our slogan is "The Other Family." This is a family stadium. Not only focused on fans that are exploding bombs and things like that. This is the main thing," Schade says.
Slawomir Czarniecki has been with the club for quite a while as well. Czarniecki oversees youth development, which works a little differently at Bayer compared to other German clubs.
Rather than fielding a Bayer Leverkusen 2 squad to would play in Germany's fourth tier, the club fast-tracks the player development pathway to prepare talented youngsters for the rigors of top-flight football.
"I was born in Poland but I have been in Germany for 26 years," Czarniecki recalls. "I started in 2000 working for Bayer Leverkusen as a youth coach, so seeing Kevin Kampl on the pitch today [is great]. He was one of my first players in the youth team at U10. I am now responsible, together with the academy director, for our oldest age groups: the U17s and U19s," Czarniecki says.
"It's our philosophy that we do not have a second team—the oldest age group at the academy is U19 and we try to prepare them as good as we can for the first team. That is the next step for them. You look at Benjamin Henrichs as a positive example – he started with the academy at U8 and has been here now for 12 years," he explains.
Henrichs, 19, has started six times in the Bundesliga and twice in the Champions League this campaign, already playing more league minutes (540) this year than he did all of last year combined (538).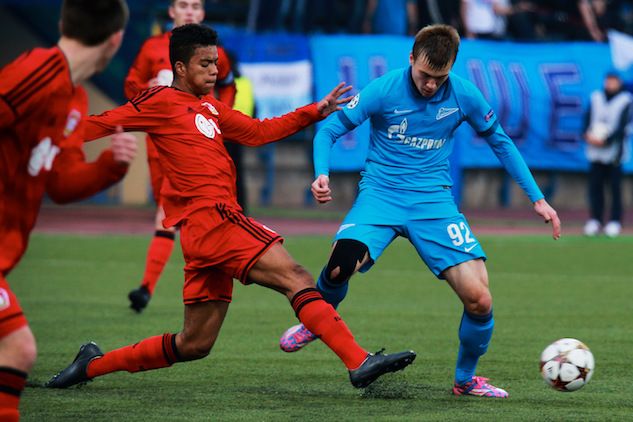 This family mentality and culture of breeding youth is also apparent in Leverkusen's squad. Last season, the squad's average age was 23.2 years, the youngest in the league.
"The second thing is that Bayer in the last years had a very young team, always one of the youngest teams in Bundesliga," says Schade. "Lost a couple of games yes, but sometimes playing very attractive, very, very fast football. And this is something that we couldn't play for 34 games, that was the problem, but most of the people were astonished at how this team could play. And it was our dream that one day we should be able to do that for the whole season, and then it will be very successful. But this team, on a very good day, is really able to play very fast, very attractive football."
Jonas Boldt directs player recruitment. He and Sporting Director Rüdi Voller, hold the final say when it comes to transfers.
"It's part of the philosophy and I think we also don't have the money like other clubs to buy a lot of players. So we decide to spend money on top targets and then take the cheaper players. We spent a lot of money on the youth academy so if we can't take players from it then it doesn't make sense to have it," Boldt explains.
Bringing in players that can easily blend into the squad is key, especially with the turnover that teams suffer on a yearly basis.
"Nevertheless some of these really young players already have a lot of experience, playing in the Champions League for three or four years," Schade adds. "They are at the age of, let me say 23, but already playing in the Champions League for five years, this is long experience but they are rather young. This is a very, very special team even though we are not so successful for the time being, but looking back at the last few years it was always a young team—especially with our new coach Roger Schmidt—that was focused on pressing as much as possible to keep the opponent as far away from possible from goal. So that was something new when we started the system and it was rather successful last year and the year before."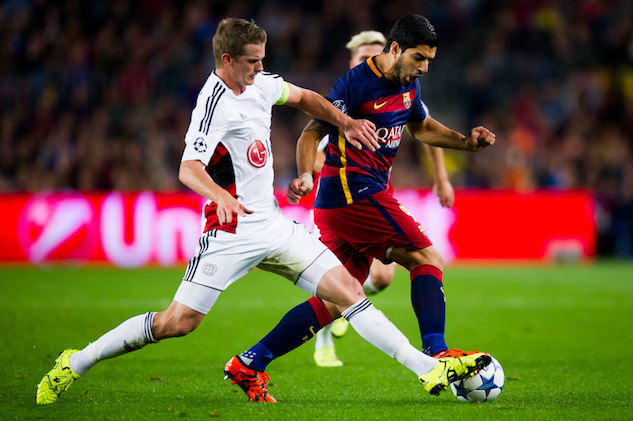 Leverkusen's budget is around the sixth largest in Germany, but they've consistently over-performed relative to their resources. There's an argument that Leverkusen are the most efficient 'per-Euro' spenders near the top of the Bundesliga table, but Schade is modest in his assessment.
"No that is not my decision, other people must make that decision, but I'll say that our ranking the last four or five years was a few places better than our budget. Everybody knows that in Germany number one is Munich, number two is Dortmund, number three is Wolfsburg, then Schalke and so on, and we are number five or six, but we are always number two, three or four in the ranking," Schade argues.
Schade is here talking about the one measure that truly matters—the table at the end of the season. While Leverkusen has enjoyed many successes, there are a few obstacles preventing the club from raising the Meisterschale at season's end. Well, one obstacle in particular—Bayern Munich. That's why Leverkusen remain optimistic, but also realistic.
"So we are quite happy with this result, but we know that at the time being it is impossible to talk about a title, either in Germany or in the Champions League. Because at the end of the day, money makes the world go round. And if you're going to invest 200-250 million Euros in a team, we have only national players on a very, very high level, then you can beat them on one special day, that's why we are so focused on the cup games. Because on a very, very special day—we did that two years ago—you can beat Munich of course. But not on the long term for 34 games. That is not possible from my point of view," Schade admits.
Success on the pitch is one thing, but remaining sustainable off the pitch is another matter. Take a look around Europe and it's apparent that more than a handful of clubs are in dire financial straits. Bolton Wanderers, four time winners of England's FA Cup, were sold to former player Dean Holdsworth for just £7.5 million. Notts County, the oldest club in England, were sold for £1 to a consortium in 2010. So gaining revenue from other streams, like the Champions League, is crucial.
"It's very important. I'm not talking about secrets if I'm talking about the numbers because everyone knows it. If you're qualified for Champions League you will get around about €20 million, all the teams. If you will be successful to make 5, 6, 7 points, you know there's a big budget for every point during the first round, then you'll get another €7-8 million. And if you go to the knockout round, then you will have €30-35 (million)," Schade tells me.
Just reaching the group stage nearly doubles Leverkusen's operating budget (€25m) that they receive from the owning company, Bayer AG. Even so, they need to game the transfer market to turn a profit, something the club has done very well in recent years.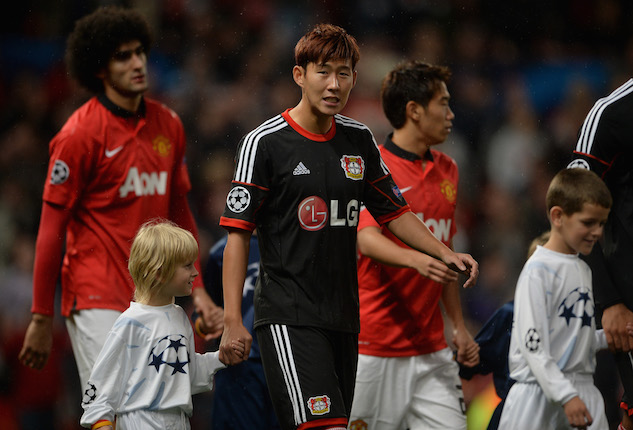 Heung-Min Son was purchased in the summer of 2013 from Bundesliga rivals Hamburger SV for €10 million. Just two years later, Leverkusen sold the South Korea international to Tottenham Hotspur, newly wealthy form a Premier League TV contract, for €30 million. It always hurts to lose a budding star, but when a player scores 41 goals and assists in another 10 and can be sold for a 200 percent profit, that's decent business.
"We are happy that they do it like they do. It helps that we lose players to England but I'd prefer to lose them for big money in England than Bayern Munich or Dortmund. As long as the English clubs are working as they do then we can live with that," Boldt says.
Working the transfer market to your advantage is a long-term process, and starts from a young age.
"In total (but they are not full-time) we have 33 for the teams U8 to U14. This is the last step for the regional scouting, radius of 70km. We have three full-time scouts and the rest are part-time," Czarniecki said.
While youth players help build the base of the club, sometimes money needs to be spent on a big name that can immediately help the club.
The international market is far more immense, but Leverkusen make sure to do their due diligence span the globe to find hot talents before bigger clubs with more money can get ahold of them.
"We have 10 [international] scouts. Sometimes it changes because every year we decide which markets are very important for us. We also have some live video scouts who live in other countries. We have somebody in South America and had somebody in Asia. But we saw that after a couple of years it's difficult to get a player from there. Not because it's difficult to bring them here but because of the quality. We didn't take [Heung-Min] Son from the Asian market; we took him from the Bundesliga. So yeah, 10. Sometimes it's 12 and sometimes it's eight. It depends," Boldt says.
Playing time is a big reason that players come to Leverkusen, and there are great examples in the team right now.
"Scouting a player before Bayern Munich or Borussia Dortmund is what we try to do. And for us it helps a lot because the young players see that they're able to play. A lot of clubs are promising that they may get a chance or train with key players and that you'll get a good contract, but then they look at us and see that Jonathan Tah is playing, Julian Brandt is playing, Benny Henrichs is playing: and that's very important. It's what they want to do," says Boldt.
Tah and Brandt are both just 20 years old, and already are mainstays in the first team. Henrichs, as previously mentioned is 19, and is on the cusp of holding down a starting spot. Even if they move on some day, they will go for big money, and Leverkusen will restock the cupboards with new talent, ready to repeat the cycle. Outsmarting the competition is a process that never stops.