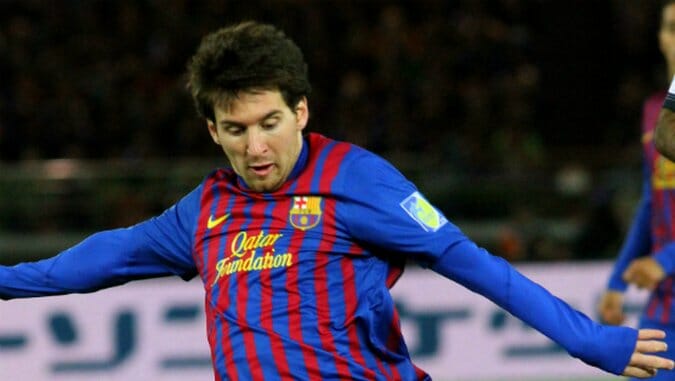 Barcelona trounced Grenada 6-0 over the weekend. Neymar recorded his La Liga hat trick and Ivan Rakitic added a header, continuing his impressive start with the club. But the highlight was of course Lionel Messi, who scored his 400th and 401st senior career goals.
Want to see all 401 goals but you only have 33 minutes to do it? Youtube channel Messi TheBoss has got you covered. They scoured the Internet for all 401 of them, edited them into one convenient video, and even threw some statistics in: 331 with the left foot, 53 with the right, 15 headers, plus one with his chest and hand.
There isn't much time between goals to let out sighs of both admiration and frustration that the ball doesn't do that when you strike it, but it's cool to see how Messi and his supporting cast have evolved over the years.
Some highlights include his Maradona-esque goal against Getafe (at the 2:08 mark), his chested goal against Estudiantes (8:53), his four-goal demolition of Arsenal (10:26), and all of his World Cup goals from this past summer (31:44).