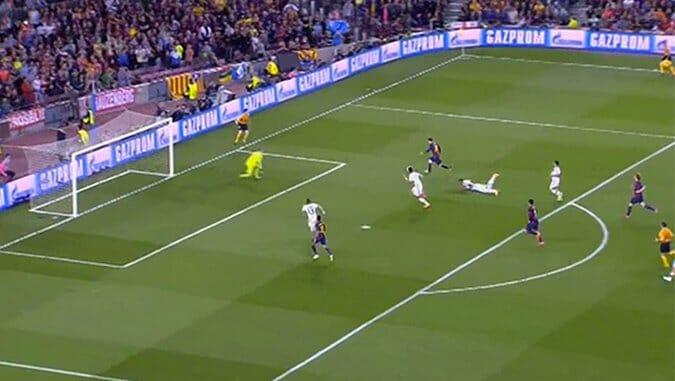 Barcelona and Bayern Munich played 77 minutes of thrilling, yet goalless soccer before the entire matched turned on a dime.
Neymar came dangerously close to earning a second yellow for simulation, but as the referee seemed to reach for his card, Manuel Neuer chose to restart quickly. As you can see above, it didn't end well. (h/t Reddit user penguin672232 for the goal GIFs)
Minutes later, Messi added a second, victimizing world-class defender Daniel Boateng in the process.
How about an assist to top it all off? Utilizing an advantage played, Messi sent Neymar through on goal and the Brazilian went five-hole on Neuer.
The look on Pep Guardiola's face says it all. Bayern has a lot of work to do in the return leg next Tuesday.