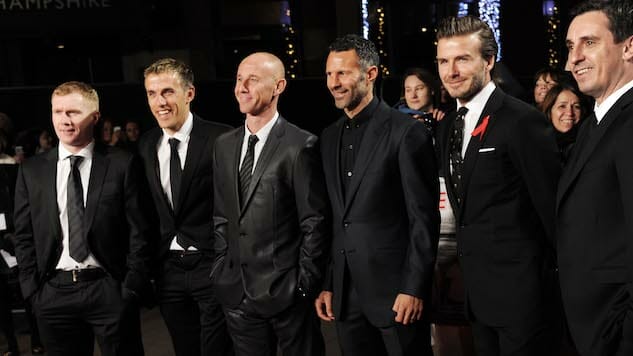 Escape to Victory, the Goal trilogy, the inexplicably high number of movies about soccer-playing dogs. The beautiful game and the big screen haven't always enjoyed a particularly conducive relationship. But largely thanks to the rise of the documentary format, this decade has seen a whole host of soccer films which have managed to capture the essence of the sport without the aid of dodgy celebrity cameos or talking canines. Here's a look at ten currently available to stream on Netflix.
10. Inshallah, Football
Directed by Ashvin Kumar, the man behind 2004 Oscar-nominated short Little Terrorist, the low-budget Inshallah, Football makes up for in emotion what it lacks in polish. The 2010 release focuses on Basharat Baba, a promising soccer-playing Kashmir teen denied the opportunity to train with Brazilian club Santos FC due to his father's militant past. Banned from being shown in India because of its government criticism, Inshallah, Football is part history lesson, part human rights expose, part sports doc. And while it doesn't always succeed at all three – anyone without an extensive knowledge of the Kashmir conflict may end up feeling a little lost at times – it's ultimately a fascinating insight into the power of the game.
9. Soccer City
Filmed during the 2010 World Cup, Soccer City examines the impact that soccer has had on South Africa as a nation, and on five people born and raised in the notorious township of Alexandra, in particular. At just sixty minutes long, the film doesn't give its subjects – which range from professionals past and present to aspiring teens hoping to follow in their footsteps – much time to tell their story. But like Inshallah, Football, it still provides an interesting alternate look at how the sport can enrich all walks of life.
8. Planet FIFA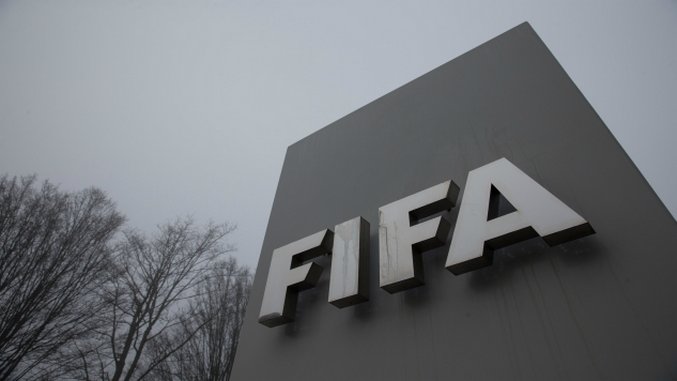 A much-needed alternative to the laughable whitewashing that was United Passions, documentary Planet FIFA attempts to paint a far truer picture of soccer's most important, and most corrupt, governing body. Interviewing many of the key players who tried to expose FIFA's many wrongdoings over the years, Jean-Louis Perez charts everything from the shameless exploits of former President João Havelange to the more recent all-consuming scandal in an easy-to-understand, if difficult-to-stomach, style.
7. Believe
Based on a true story, the 1980s-set family drama stars Brian Cox as Sir Matt Busby, the legendary former Man United boss who came out of retirement at the age of 74 to coach a team of unruly under-12s. Believe may be overloaded with the kind of clichés and sentimentalism you'd expect from a Tinseltown production, even if it was in fact made on a shoestring budget on the outskirts of Greater Manchester. But its heart is in the right place, and thanks to committed performances from Cox, the young Jack Smith as the troubled lead striker, and Natascha McElhone and Toby Stephens as the villains of the piece, you'll still end up rooting for the plucky little mites when the cup final reaches its inevitable conclusion.
6. A Mighty Team
However, Believe looks like a gritty Ken Loach-esque affair compared to A Mighty Team (aka La Dream Team). Directed by Thomas Sorriaux, this French-language picture stars Medi Sadoun as a self-centered Paris St-Germain star who escapes to his father's countryside home after becoming something of a national pariah. There, he rebuilds his reputation by helping his pop (played by Gerard Depardieu, also rebuilding his reputation after starring in the aforementioned United Passions) coach the local youth team, and of course, rediscovers that family is far more important than flashy cars. A Mighty Team may occasionally drown in schmaltz, but a charismatic turn from Sadoun and its feel-good, if familiar, premise ensures it's not without its Gallic charms.
5. The Class of '92
The notoriously grouchy Roy Keane doesn't seem to think so, but The Class of '92 is generally considered an engaging portrait of arguably the greatest youth team in British football history. Ryan Giggs, Paul Scholes, Nicky Butt, David Beckham and the Neville brothers are, of course, the subjects here, with each one reflecting on their experiences of emerging through the Manchester United ranks at the same time. And while Red Devils fans will enjoy footage of their glory years—particularly that night in Barcelona—it's the entertaining tales of their life-long friendships which will draw in even their rivals' most ardent fans; Scholes, in particular, reveals a previously hidden sardonic streak which suggests a stand-up career awaits. For further viewing, Life of Ryan, an interesting behind-the-scenes look at Giggs' turbulent final season at Old Trafford is also on Netflix, too.
4. Becoming Zlatan
From the old school to the new recruit, Manchester United's big summer signing of 2016 also gets the memory lane treatment here. But unlike The Class of '92, Becoming Zlatan depends almost solely on archival footage to chart how the Swede grew into one of the world's most fearsome and super-confident strikers. Director siblings Fredrik and Magnus Gertten certainly don't shy away from Ibrahimovi?'s less attractive qualities—see the various clips from the moody teenage phase he arguably never grew out of. But by also addressing the personal obstacles he faced during his formative years, this slow-building but fascinating coming-of-age also shows that there's more to the big man than meets the eye.
3. The Summer of '92
Entirely unrelated to the exploits of Giggs and co., The Summer of '92 (or Sommeren '92 to use its Danish title) is instead a comedy drama exploring Denmark's greatest ever sporting achievement. The story itself—the nation enters the 1991 European Championships through the backdoor following war-torn Yugoslavia's disqualification, only to go and win the whole thing—is the kind of underdog story which could easily have been scripted by Hollywood. But director Kasper Barfoed avoids any needless sensationalism, exploring the behind the scenes drama in a nuanced and surprisingly moving manner which makes the inevitable victory all the more rewarding.
2. Sons of Ben
The passion and power of diehard soccer fans takes center stage in this engrossing documentary about the formation of the Philadelphia Union. Sons of Ben, of course, refers to the soccer-mad collective—named after Philly's most famous citizen, Benjamin Franklin—who in the mid-'00s began pushing for an MLS franchise in the city. The sheer determination of its members—essentially dedicating years to a team that they had no guarantee would ever exist—is both awe-inspiring and unfathomable at the same time. And like any great sports doc, it makes you emotionally invested whether you know your Ilsinhos from your Fabinhos or not.
1. Trainer!
Who'd be a soccer manager? It's a question you're left asking after this candid portrait of three lower-league German coaches from soccer movie maestro Aljoscha Pause (Tom Meets Zizou, Mesut, 17). Following the contrasting fortunes of FC Heidenheim's Frank Schmidt, FC St. Pauli's André Schubert and SC Paderborn 07's Stephan Schmidt, Trainer! certainly doesn't make the job look glamorous. Constant stress, media intrusion, loneliness and the complete lack of a personal life are just some of the aspects explored here through revealing interviews, match action and behind-the-scenes footage. By the end you're left with a new-found respect for anyone that even thinks of taking a job on the touchlines.