American Made: Mitra Khayyam Talks Country, Fashion and Midnight Rider
All photographs courtesy of Midnight Rider
Style
Features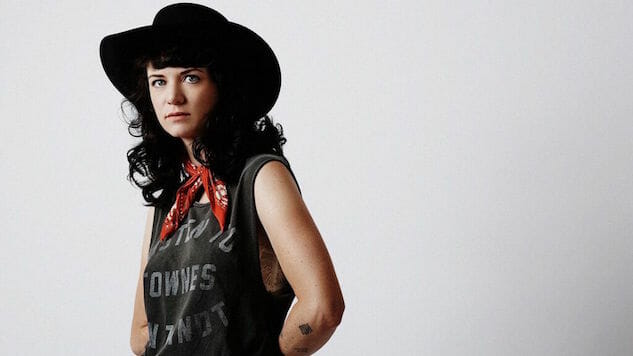 Midnight Rider's Mitra Khayyam is a maker. And that's putting it lightly. A creative director, brand strategist and all around badass woman, she's making her mark on music and fashion, one Americana-inspired design at a time.
While Khayyam has been working in the apparel industry since 1999, her most recent brand, Midnight Rider, was born in late 2011. It brought with it a new era for Khayyam—one where her passions reign supreme. In addition to filling the void of cool, licensed band tees in country music, Midnight Rider has created a platform for thoughtful collaboration, well made apparel and a healthy dose of Americana worship. And one of the things that makes the brand stand out is Khayyam's dedication to American made goods, just like the music.
"All of my vendors are located no more than 30 miles from my office, and the majority of them are mom and pop shops, too," she said.
All together, Khayyam has created a brand that cannot be replicated, a time capsule. From Midnight Rider's growing product to colorful lookbooks, it enpompasses an era that's worth hanging onto. '75 is still alive, after all.
We chatted with Khayyam about the brand, making licensed tees in America and her top five songs in a Midnight Rider playlist, which are, ahem, so good. So cue the Kenny Rogers, and read on below.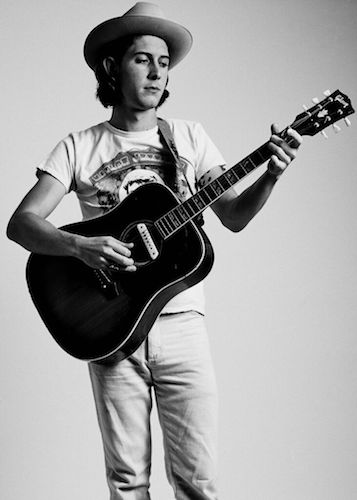 Paste: Midnight Rider grew out of a love of all things Americana. Tell me a little about your decision to start the brand.
Mitra Khayyam: I had been playing with the idea of making tees inspired by my favorite country music lyrics for a while when Shooter Jennings approached me to manage Waylon Jennings' licensing rights. Shooter wanted to make some great Waylon tees for his fans, and I asked if he'd be open to me launching Midnight Rider as a venue to create some premium vintage-style tees to fill the void in the market in addition to basic music merch tees were part of our product matrix. I'd seen tons of trashed rock and roll tees made by brands, but country music icons were ignored, so, in late 2011, Midnight Rider was born. I had another clothing line at the time, and had been working in the apparel industry since 1999, so it was easy to start developing product and graphics once I started.
Paste: What was your first design at Midnight Rider?
Khayyam: My first design is actually still part of the collection. It's the two sided Honky Tonk Hero tee that looks like the perfect worn in truck stop tee.
Paste: What sparked the idea to recreate The Lash Stenson Hat
Khayyam: The first collaboration that came to mind when managing the Waylon Jennings license was one with Stetson. They're the quintessential American hat brand, there's instant association with cowboys, country music and western heritage that pops up in customers minds. I started working on the hat collaboration in 2015 and can't wait for customers to have it in their hands in February. It's great in that it's both a collector's piece with Waylon branding all over it, yet, it's totally wearable for fans and tastemakers alike.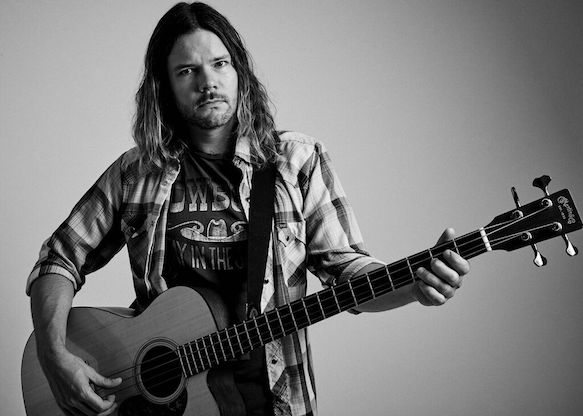 Paste: Like you say in the Are you ready for the Country? About Midnight Rider video, your collections are making an encyclopedia of musical history. What do you think are the crucial parts of a new collection?
Khayyam: I think a collection needs to both educate new fans who are drawn to the apparel for the vintage feeling, great fitting tees with perfectly distressed graphics and, at the same time, be co-signed by fans of the licenses I hold for authentically representing their influences and heroes. For example, someone may buy one of my new MC5 shirts because it has a bad-ass panther on it, but MC5 fans will love the tee because of the nod to the White Panther Party movement of the late '60s and 1970s. I'm not dumbing down the inspiration, but I'm making it so that people's interest is piqued by the graphics and then they're educated by the hangtags and neck labels.
Paste: Midnight Rider's designs stand out from your run-of-the-mill band tees. What's your process in acquiring licenses for the artists you feature in your designs?
Khayyam: It really is just me reaching out and asking, sometimes being persistent, and realizing the worst that someone can do is say no. I know our product is special, is not easy to replicate and I have a great network of stores I sell to who know and trust my product will move off shelves, so there is a certain confidence I bring to the table when approaching artists for licensing rights.
Paste: Like the music, your designs are American made. Will you talk about your commitment to this?
Khayyam: Yes! All my tees are proudly made in America. This is something I'm very proud of, all of my vendors are located no more than 30 miles from my office, and the majority of them are mom and pop shops, too. Doing this makes it very hard to scale as a business, our cost of goods plus the fact that we pay royalties to our licensors on all our sales makes our margins much smaller than the majority of apparel brands out there. With minimum wage rising to $15 in the state of California, it makes me wonder how we are going to be able to continue to produce our tees here without raising prices. There will eventually be some give and take, we may have to streamline our process, raise our prices by a few dollars, or cut out the middleman (boutiques) and sell directly to our customers through our website so that the price hikes will be minimal. It's always a balancing act: upholding my ethics, quality, relationships with your vendors, licensors and customers and making sure that you're running a profitable company that has room to grow is really what my job is about, not the fun creative stuff you'd imagine I do all day.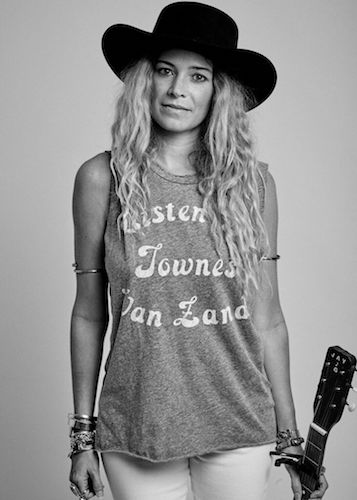 Paste: What's your favorite thing in your closet right now?
Khayyam: I could live in this outfit for the next year and not miss anything in my closet – my 4 year old Imogene and Willie jeans that are perfectly broken in, Golden Goose suede boots and a vintage David Allan Coe "Just Divorced" tee that excites old men.
Paste: What would the top five songs be in a Midnight Rider playlist?
Khayyam: "Tulsa Turnaround" Kenny Rogers, just to hear him say "greazy."
"Live Forever" Billy Joe Shaver, I tattooed that on my arm after my dad passed away in early 2011, some things happened around then that spurred the start of Midnight Rider that same month, still think it wasn't a coincidence.
"You Never Even Call Me By My Name" David Allan Coe, this is my favorite karaoke tune, I even have the line "Mama, Trains, Trucks, Prison, and Getting Drunk" tattooed on my left butt cheek. I call it my "Country My Ass" tattoo.
"Black Widow Blues" Townes Van Zandt, there's something so sexy about the way that song grooves.
"Carmelita" Dwight Yoakam and Flaco Jimenez, my office is in Echo Park and Flaco's accordion is the perfect compliment to Dwight's Bakersfield-inspired sound.
Paste: What's next for Midnight Rider?
Khayyam: I have new collaborations dropping in February and March of 2016 with the MC5 and my teenage idol John Wayne, some special ladies joining the roster in the Fall, and events planned for LA and Austin in the springtime. Be sure to sign up for the mailing list to not miss out on our collaborations, special releases and events.