For a lot of folks, fall conjures up images of cable knit sweaters, riding boots and pumpkin spice lattes. It's a season devoted to baking cookies, cuddling with cocoa and carving jack-o-lanterns around a bonfire.
There's nothing wrong with traditional threads and creature comforts, but if the thought of stomping through this season in Hunter boots leaves (heh) you bored, then you'll eagerly integrate these 10 adventurous autumn styles into your wardrobe. For each trend, we've curated two covetable items and organized them by price. If you've got cash stashed, you won't after perusing the appealing "$pend" category, which includes bad-Ash boots, a top-handle Loeffler Randall handbag and a Canada Goose vest stuffed with down feathers. If you're strapped for funds—fear not!—the "$ave" category only features incredible items under $100, like colourful Sam Edelman heels, a sophisticated Isaac Mizrahi satchel and a sequined Rachel Zoe scarf that's quite the steal. Regardless of budget, these 10 key trends will save you from falling into the predictable fall uniform of flannel, leggings and Ugg boots.
So, c'mon, ditch the played-out pumpkin and add new spice to your season—white chocolate chai, anyone?
1. Carnivàle Instincts
From El Chapo's creative prison escape to Donald Trump's popularity in the polls, 2015 has been a pretty bizarre year so far. With more than 100 days left, we're willing to wager the year will only get weirder. Rather than lamenting the fact that the main world stage is more fit for a sideshow act, why not embrace your zany side this fall? Let out your inner animal with unexpected patterns, quirky colour combinations and bold accessories.
$PEND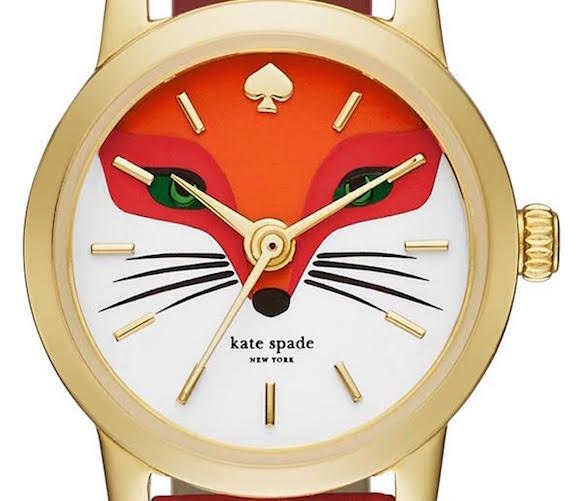 Tiny Metro Fox Strap Watch by Kate Spade,
$175
$AVE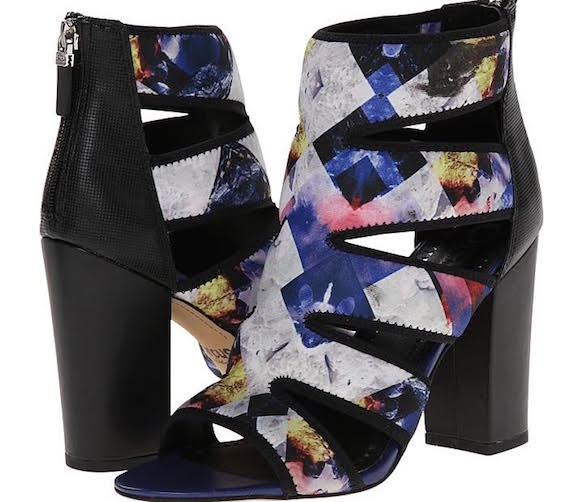 Circus by Sam Edelman Women's Nina Dress Pump, starting at
$44.13
2. Ride, Sally, Ride
These boots are better suited for riding motorcycles than horseback, for jumping the gap from platform to train than over an equestrian obstacle. These are urban boots on a mission: to outperform, outmanoeuvre and outwork the competition. The only mustang near these boots is you, Sally. In brief, these aren't your stereotypical riding boots—but that's okay, because you're not a stereotypical babe.
$PEND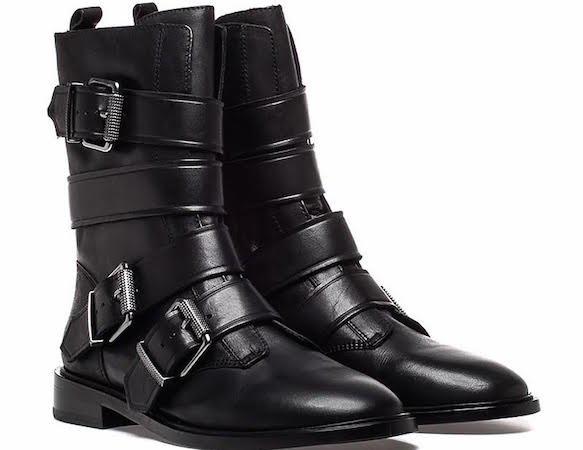 Postpone Boots by Ash, $315
$AVE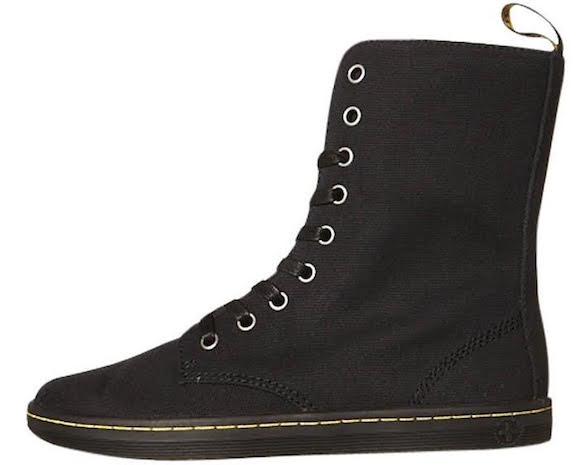 Stratford by Dr. Martens,
$80
3. Fierce Florals
Spring and summer shouldn't be the only seasons to enjoy the floral trend. This autumn, step into a dark and dangerous garden, full of poisonous petal-shaped cut-outs and predatory peony prints. Fall for the sinister side of the sickly-sweet flower, and you can smell the post-apocalyptic roses all year long.
$PEND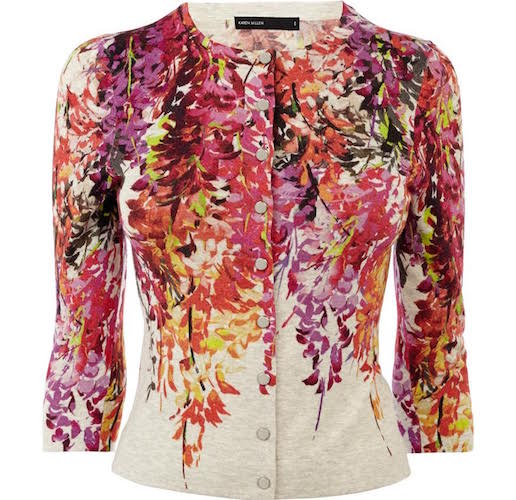 Oriental Floral Print Cardigan by Karen Millen,
$170
$AVE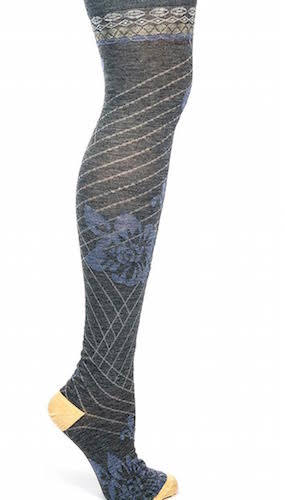 Frosted Floral Knee Socks by Lemon,
$19.50
4. Cape it Easy
So, what's the difference between a cape and a poncho, anyway? For starters, a cape is actually just a shortened cloak—you know, that floor-length garment that first appeared on the European Renaissance fashion scene? The poncho came from another continent (that would be, Central/South America) and another century (although the exact year is unknown, it was way before the 16th Century cape/cloak craze). As for appearances, capes are made from circles, while ponchos come from rectangular pieces of wool. Ponchos sometimes come with fringe and pom-poms. So, why did we choose the cape over the poncho? For the same reason Zorro did: it's sleek and sophisticated.
$PEND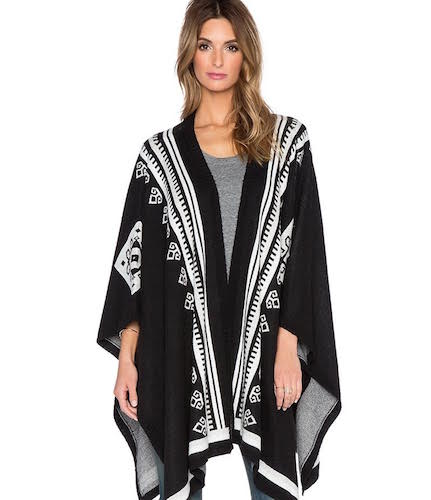 Dune Cape by Jetset Diaries,
$209
$AVE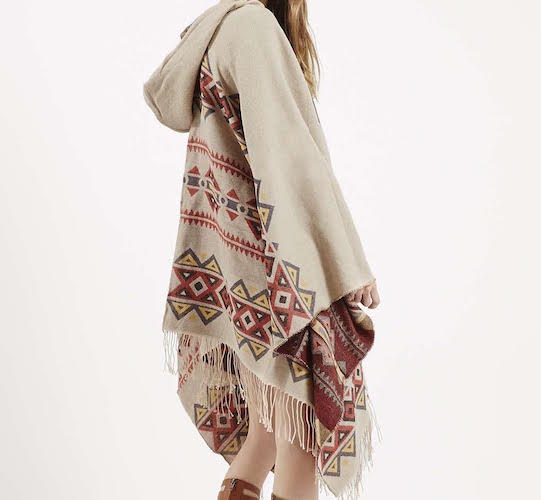 Aztec Print Cape by Topshop,
$70
5. Oxblood is Thicker than Water
Oxblood is the most refined and elegant of colours. It's painted on the walls of Ralph Lauren stores, the nails of society ladies and the lips of high-fashion supermodels. The polished shade is perfect for country clubs and equestrian events, to be sure, but its real power lies in its ability to elevate any given item's beauty and glamour.
$PEND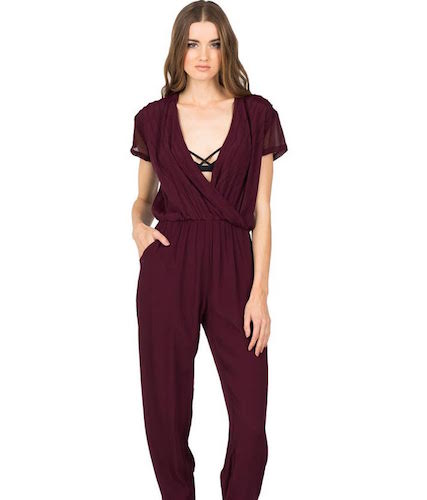 Cove Jumpsuit by Cleobella,
$210
$AVE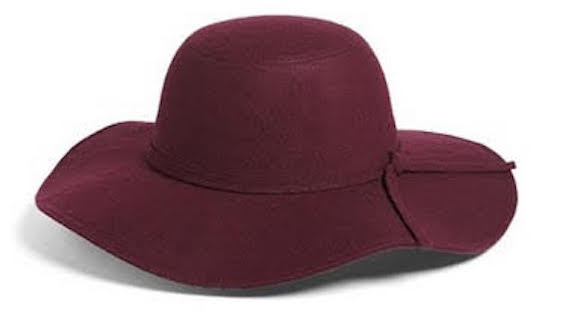 Floppy Felt Hat by Leith,
$26
6. Top-Handle Handbag
The versatile top-handle handbag seamlessly transitions from workplace to nightclub. Chic and functional, this bag is the quick fix you need to upgrade your wardrobe and revamp your style.
$PEND
Loeffler Randall Medium Rider Top-Handle Bag, now
$336.98
$AVE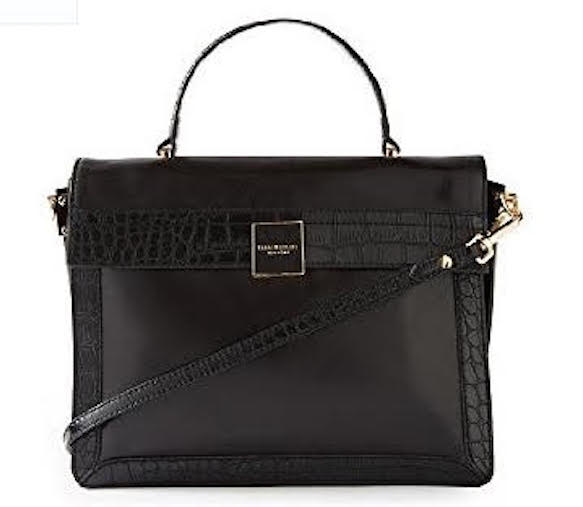 Adele Satchel by Isaac Mizrahi, now
$99.99
7. Check it Out, Babe
You've probably heard the adage: "There's beauty in simplicity"? Well, there's nothing revolutionary about the check-crossed pattern, and that's precisely why we love it. The understated check was originally used to line Burberry coats in the 1920s. Today, the simple criss-cross pattern has managed to transcend both class and culture to become a seasonal staple in closets around the world. At least in the case of checkered charm, the old saying certainly appears to apply.
$PEND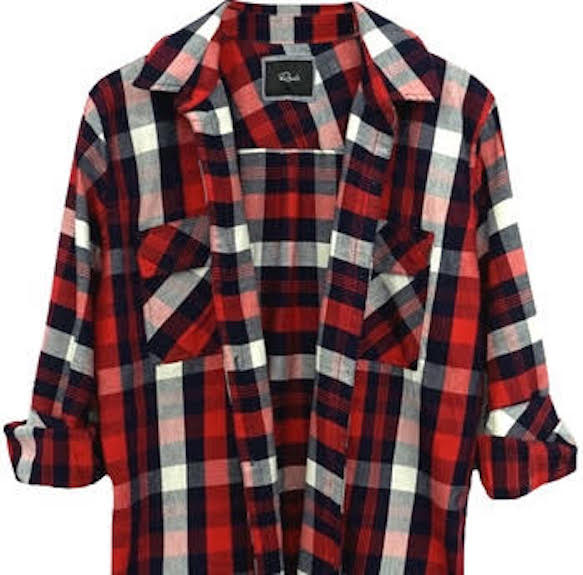 Brayden by Rails Clothing,
$138
$AVE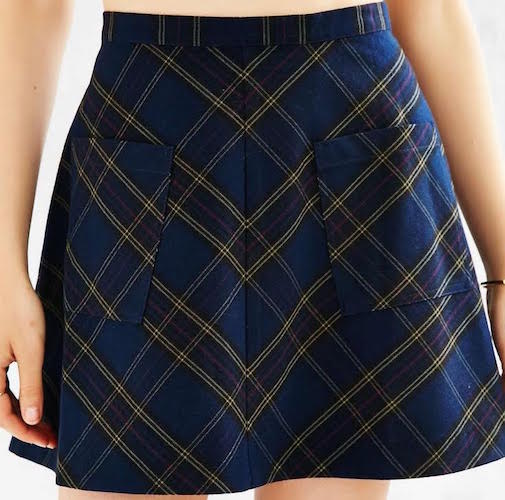 Amber Pocket A-Lined Skirt by Silence & Noise,
$59
8. Vest-Best
From herringbone to goose feathers, the best vest is quilted, and that's really all you need to know to stay chic and cozy this fall.
$PEND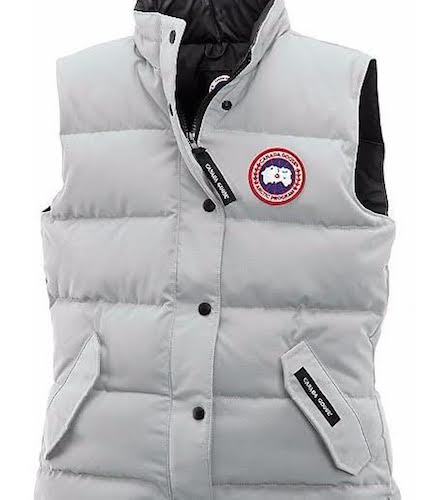 Women`s Freestyle Vest by Canada Goose,
$345
$AVE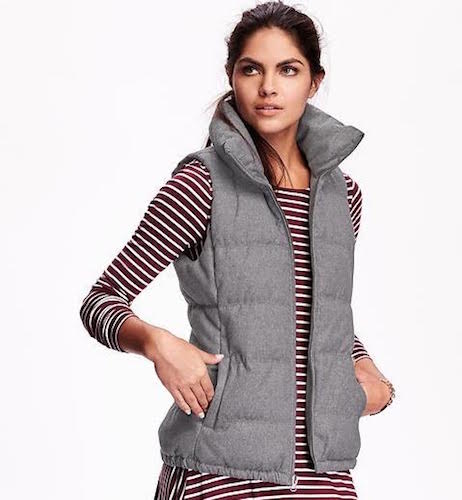 Women's Quilted Fleece Lined Vest by Old Navy,
$34.94
9. All Gold Everything
This autumn, gold is King. From bangles to belts, gold-plated accessories are mandatory for members of Midas's Court. But don't stop at necklaces and stacked rings—grab your mom's sewing machine and make like Project Runway. Revitalize old leather gloves with gold buttons. Upgrade a plain cardigan by trimming out the cuffs and band with gold fabric. If sewing spooks you, grab a can of gold spray paint and turn basic bobby pins into bold and beautiful statement pieces. Or, rock the trend with gold nail polish. If you've neither time nor skill to DIY, you can still be on trend with these sassy and stylish items we've found—and, that's no fool´s gold.
$PEND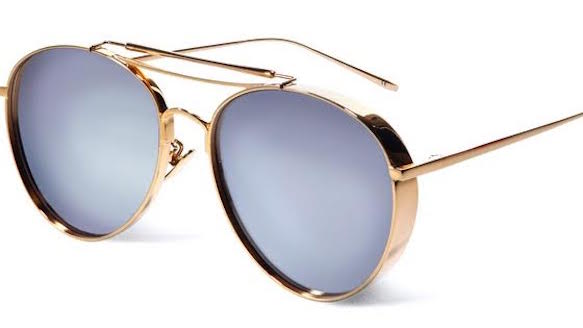 Big Bully by Gentle Monster:
$280
$AVE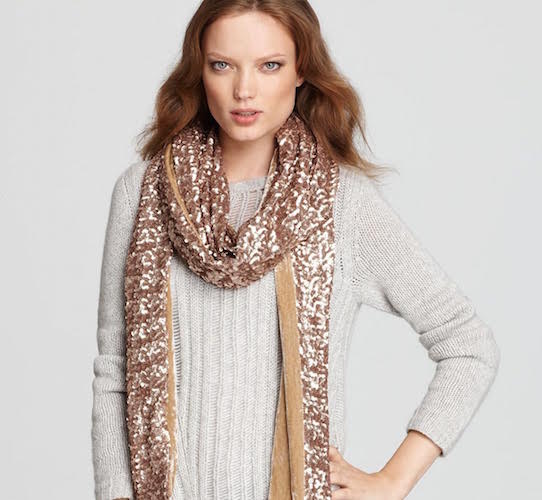 Sequin Signature Scarf by Rachel Zoe, now
$63
10. The Devil's in the //Embroidered// Details
From handwritten letters to homemade cupcakes, little things often make our days special. This extends to what we wear—a wardrobe that focuses on detail will be complex, rich and inspired. Pay tribute to the finer things in life with pieces of embroidered clothing. Embroidery adds intricate texture and sculptural detail to otherwise flat clothing and lends support to the notion that—be it postcards, pastries, or parkas—small details really do make the difference.
$PEND
Fiona's Sleeveless Maxi Dress by Free People,
$148
$AVE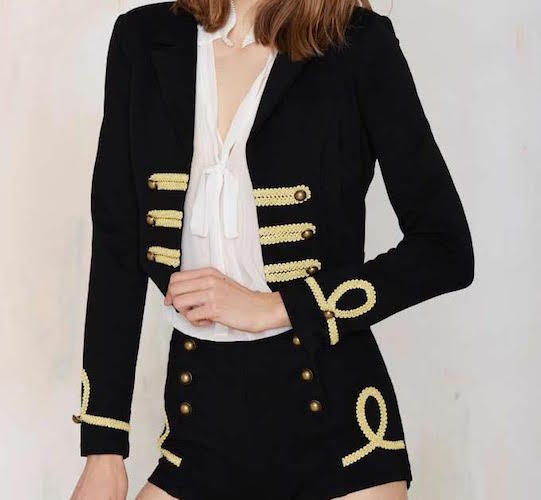 Bandcamp Jacket by NastyGal,
$98