5 Things to Know About the Amazon-Whole Foods Deal and the Future of Grocery Delivery
Top Photo by Drew Anthony Smith / Stringer / Getty Images
Tech
Lists
Amazon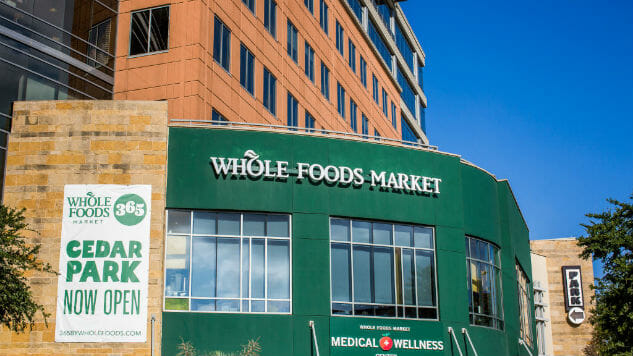 Amazon has made a huge splash and acquired organic supermarket chain Whole Foods for $13.7 billion. It marks a significant shift from the usual tech giant acquisitions. This isn't an app or a hardware maker. This is Amazon's $13.7 billion bet on dominating the grocery and food delivery business.
Amazon has been operating Fresh, its own grocery delivery business, for years but the deal gives Amazon a greater reach into the supermarket business. The Whole Foods chain has 460 stores across the US.
For Whole Foods, it's an opportunity to rebuild its own reach at a time when the supermarket's share prices have been gradually declining following the announcement that it was closing nine stores earlier this year. News of the acquisition sent Amazon's share price up 3.5 percent while shares in other supermarkets dropped, clearly spooked by the news, including Walmart and Tesco dropping six percent each.
Online grocery delivery can be notoriously difficult, especially when it comes to the timely delivery of perishable goods, so here are five ways the purchase of Whole Foods will give Amazon an edge in this fight.
1. Amazon has shown how committed it is to groceries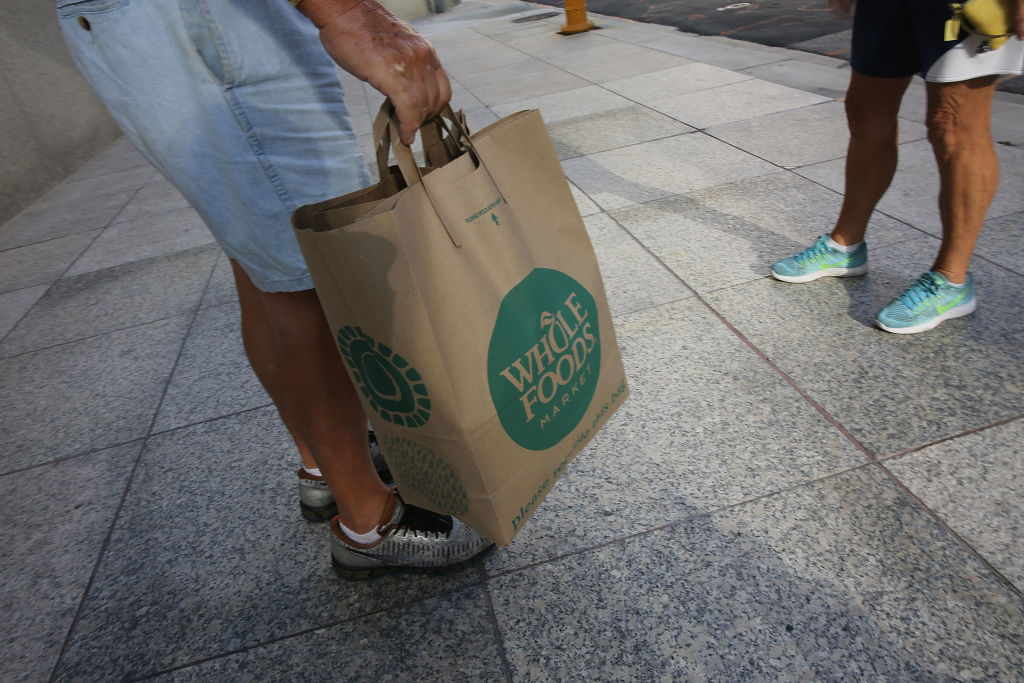 Photo by Joe Raedle / Staff / Getty Images.
Amazon has been on the edge of the grocery business for a while. Its own delivery service has been relatively successful but the traditional giants like Walmart still dominate the old-fashioned grocery shopping space. Amazon accounts for less than one percent of the grocery spending market.
However, this deal with Whole Foods marks Amazon laying down the gauntlet and proving just how serious it is about its grocery business. Amazon clearly wants to do to supermarkets what it did to bookstores.
2. Even Amazon needs some extra name value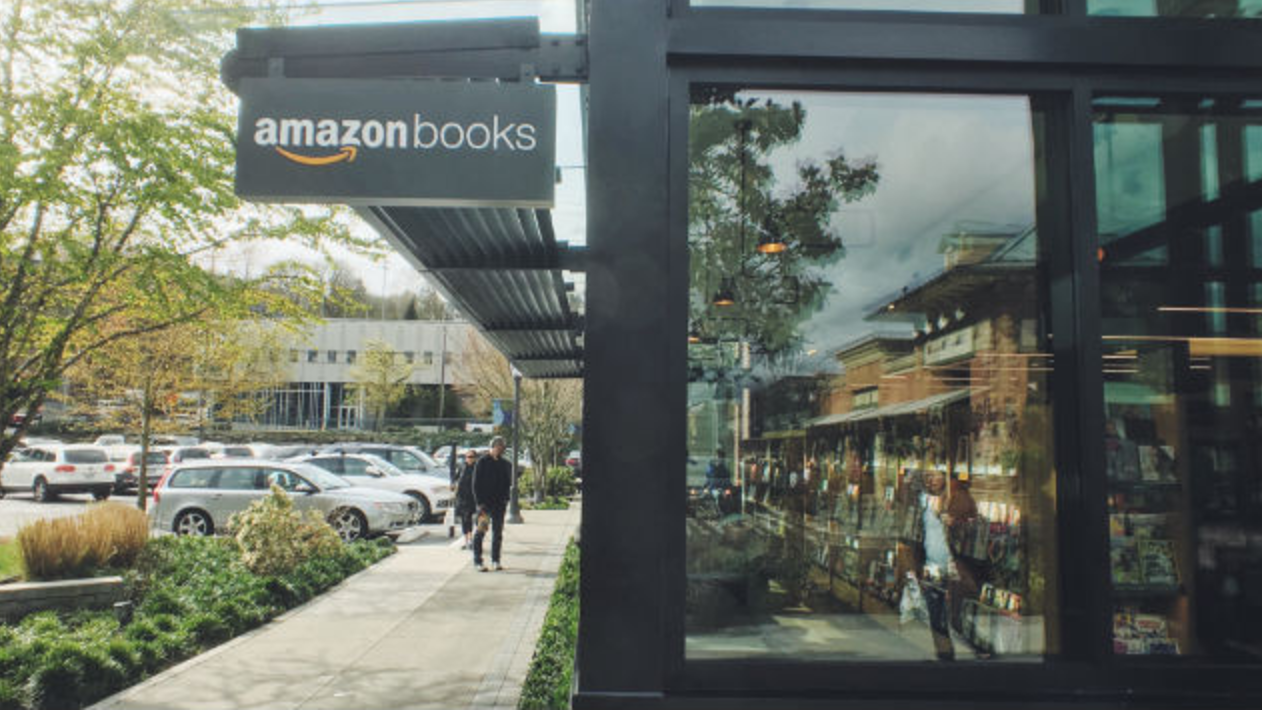 The company opened its first physical food store in Seattle last year, as well as a host of Amazon Books stores. How that experiment has panned out so far we don't know for sure. By acquiring Whole Foods, Amazon now owns a familiar name with a lot of value in the market. People might look at a bricks and mortar Amazon store as a novelty but won't think twice about walking into a Whole Foods.
This is of huge value to Bezos and co. Food delivery is one thing but Amazon will also control the in-person grocery shopping experience so expect to see more features like ordering your groceries on your phone and picking them up in store.
3. Whole Foods is stage one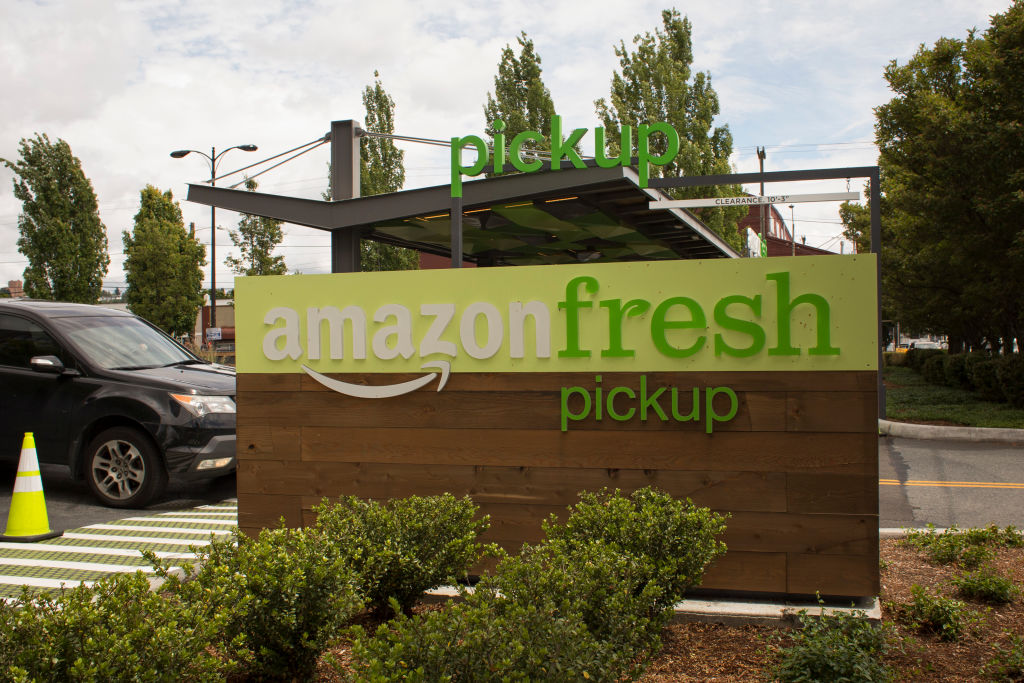 Photo by David Ryder / Stringer / Getty Images.
Whole Foods may just be the beginning. Amazon's grocery efforts have been largely focused on the US thus far, but it has grocery delivery operations in the UK and partnerships with chains like Morrisons.
Expect to see Amazon attempt to swoop into Europe and buy up more supermarket chains of a similar size to Whole Foods and repeat the strategy in other markets. And we're only talking about groceries, that brings us to the next point.
4. It's a bricks and mortar experiment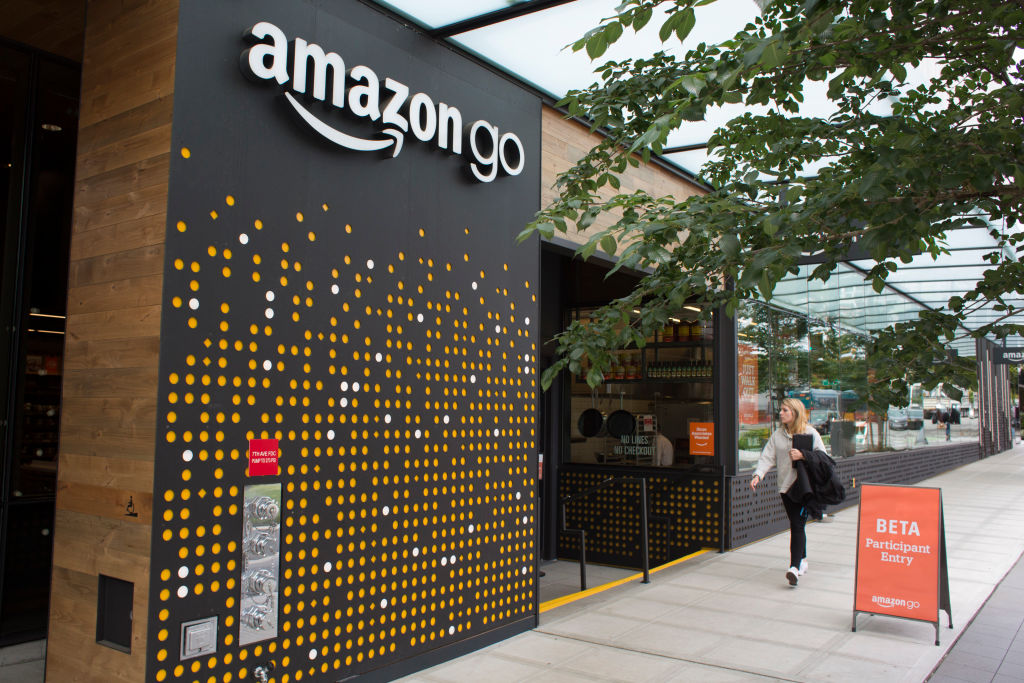 Photo by David Ryder / Stringer / Getty Images.
We're speculating a lot about what the Amazon-Whole Foods deal will mean in the short and long term. Short term, Amazon is trying to get a stronger foothold in the grocery business but what happens after that is still anyone's guess.
This is an experiment from Jeff Bezos (a very costly one) that could easily go awry but right now, the company is fixed on making grocery delivery services better but it could lead to a greater ambition for Amazon to reinvent the overall physical store shopping experience as well as balancing that with online shopping and delivery. Whole Foods will be a lab of sorts for Amazon.
5. The next step in automation?
It may not be evident on the surface but Amazon's buyout of Whole Foods could mark the Seattle company's next big step in automating how we buy things. It's unlikely that Amazon will make a big move and start replacing all cashiers with Amazon Go tech, but looking beyond the next few years, it's certainly possible.
After all this is the same company determined to do away with delivery vans and drivers in favor of drones so maybe we'll Whole Foods' 460 locations serving as launchpads for drones to deliver to nearby customers.