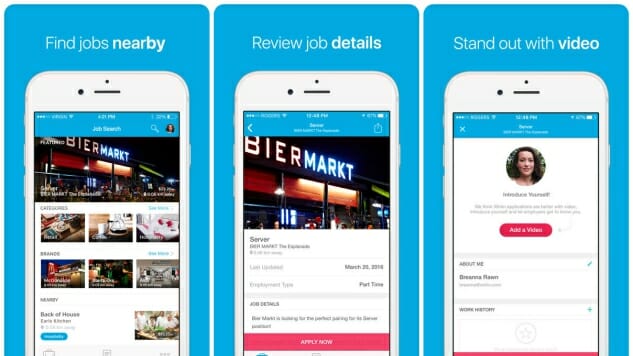 Not happy in your current job or simply interested in pursuing a new career? Maybe you just want to see what else is out there and you don't want to get bogged down in the details.
There are plenty of reasons why you might be looking for a new employment, and it doesn't have to be a tedious process. We've rounded up 10 apps that make job seeking a little easier, more interesting and far quicker than ever before.
1. LinkedIn Job Search (Free)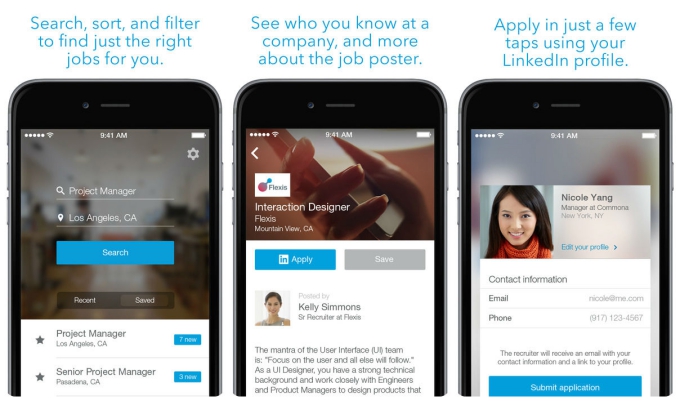 LinkedIn is a great, if somewhat intrusive, way of business networking. It also offers a separate job seeking app that allows you to quickly find opportunities based on your location. Providing you with automatic recommendations and notifications, you'll always know when a new and relevant job has become available. A Premium subscription service provides you with insight on how you compare to other applicants, as well as company hiring trends.
2. Indeed Job Search (Free)

Indeed regards itself as the most comprehensive search engine for jobs, so it makes sense to give its app a try. The app offers jobs in over 60 countries and 28 languages, promising more than 16 million jobs. You can easily submit your resume to various jobs, along with a personal message. Reminders can also be set up if you don't want to apply just yet.
3. Glassdoor (Free)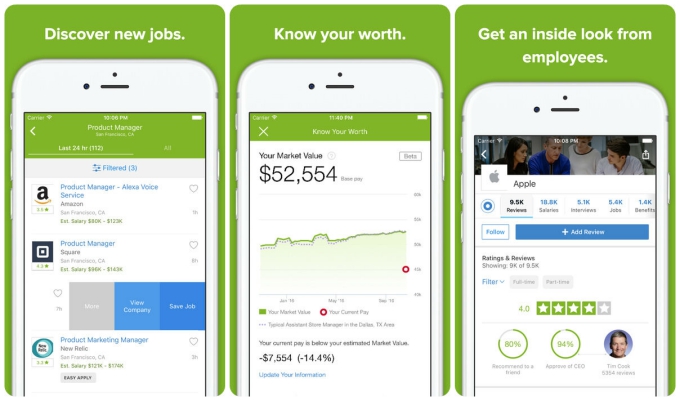 Glassdoor offers the usual job searching tools that are comprehensive and simple to use. It also offers details on company salaries, reviews, benefit packages and even office photos, giving you some insight into whether it's a firm you want to become a part of. You can check out the Know Your Worth tool to find out what salary you should expect, too.
4. Jobs by CareerBuilder (Free)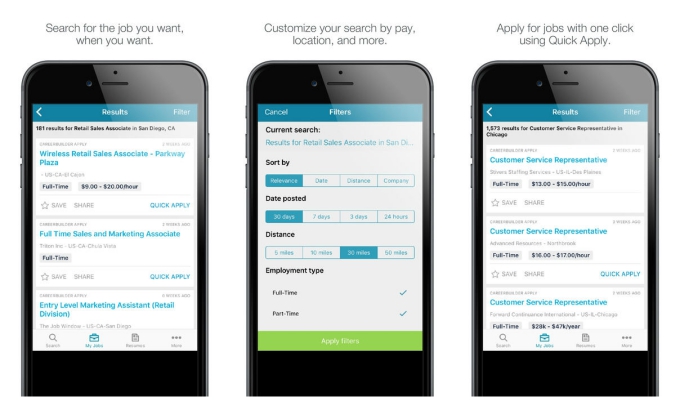 Being the largest job site in the US, CareerBuilder's app offers plenty of different jobs to apply to. You can view similar job recommendations based on the places you've applied to, track the jobs you've viewed, and easily check for updates on your past job applications. It's possible to quickly share jobs with friends and family, too.
5. ZipRecruiter (Free)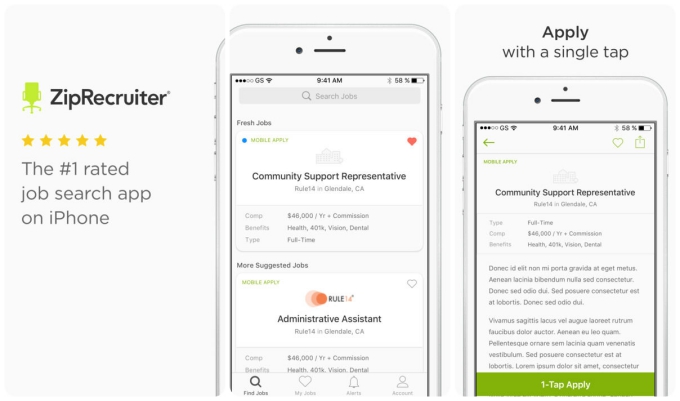 ZipRecruiter makes it quick and easy to view hundreds of different job boards at once. Alongside that, you're sent the best matched jobs every day, and you can apply within seconds from your phone. You'll also receive notifications when your resume has been viewed. It's an incredibly quick process meaning it's ideal for those who don't want to turn job hunting into a second profession.
6. Jobr (Free)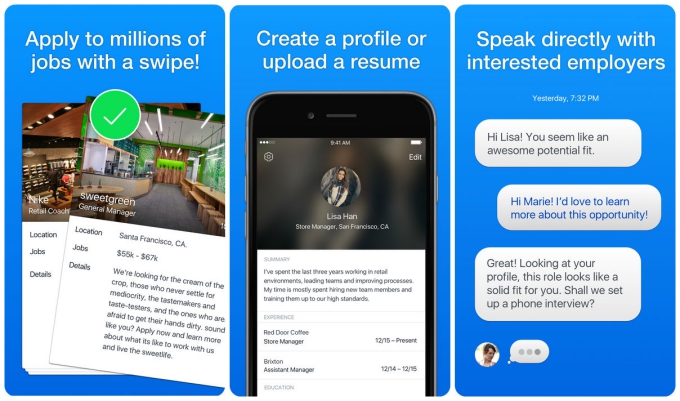 Part of the Monster network, Jobr is simple and straight forward. You just create a profile or upload your resume, adjust filters to find the job for you, then hit apply. It promises to get you interviews faster than any other app. Working kind of like Tinder, you can even just swipe to apply instantly.
7. Rake (Free)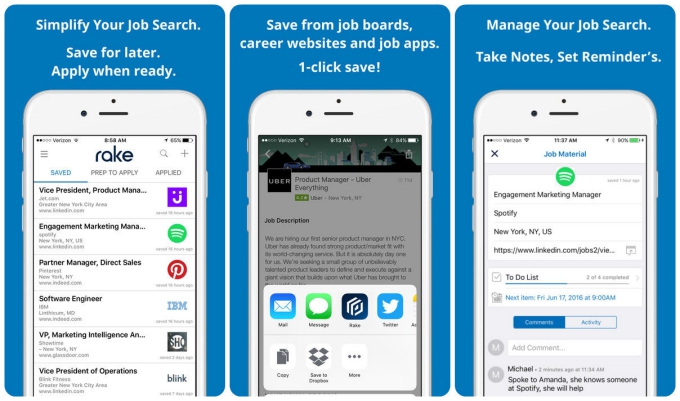 Rake makes it simple to search various popular job boards including many of the apps above, before saving postings for later consultation. Offering a one click process, it simplifies everything, making it easy to prepare your application, and keep informed on what you've applied to. A job search To Do list helps you stay even more organized.
8. Snagajob (Free)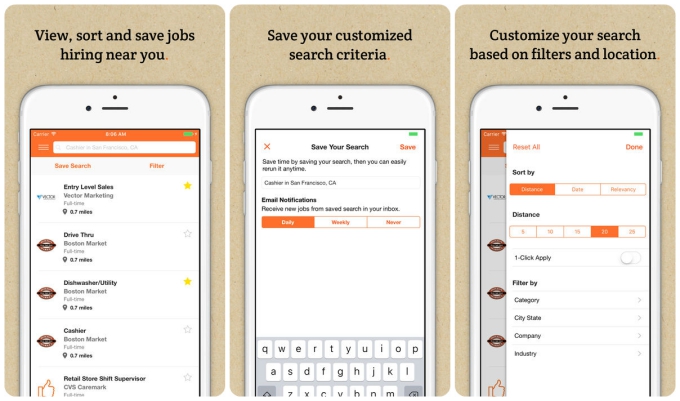 Snagajob is a different kind of job seeking app. It focuses on hourly employment with more than a million full and part-time jobs in industries such as restaurants, retail, hospitality and customer service. You can personalize your profile with a video for potential employers, take part in a personality quiz and receive real time updates on your applications.
9. Wirkn (Free)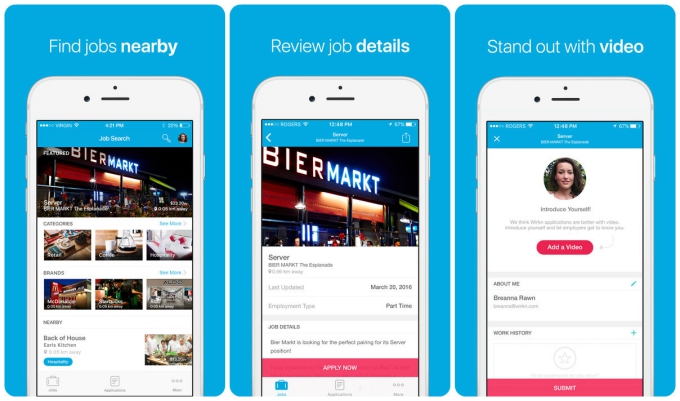 Wirkn focuses on retail and hospitality jobs, enabling you to get into direct contact with the hiring manager. You can find local jobs that are hiring, before applying to multiple places at once, via a video cover letter or standard resume profile. There's even free discounts to your favorite places during the process.
10. Moonlighting (Free)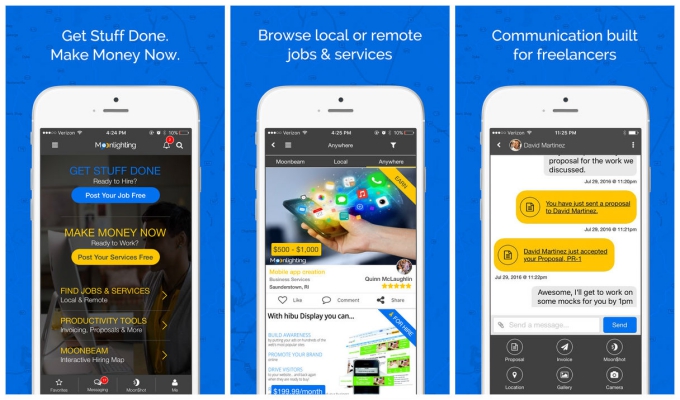 Moonlighting is for the freelancers of the US, looking for work-from-home or part-time employment. It offers a place for you to seek out everything from data entry tasks to handyman work, or driving jobs. You can quickly connect with workers offering services, as well as provide your work to potential employers. Payment can also be exchanged through the service.