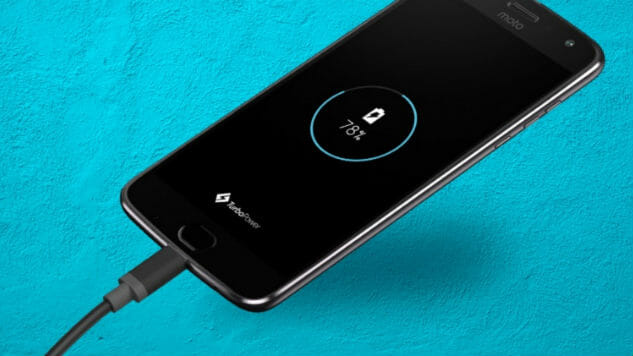 There are plenty of things to like about the new Moto Z2 Play. It's got a nice 5.5-inch 1080p AMOLED display, a 12-megapixel rear camera, and a really helpful voice command that lets you launch apps really easily. It still supports Moto Mods, a way of customizing your smartphone experience with various modular cases—and most importantly—it now only costs $499.
However, as both consumers and manufacturers know, it takes something special to help you stand out from the crowd of Android lookalikes. The Galaxy S8 has its bezel-less display, the LG G6 has an almost bezel-less display for a lower price, and the OnePlus devices have a premium feel for a highly discounted price.
In 2016, Motorola thought that its big, standout feature would be Moto Mods. Instead, the thing that attracted fans to phones like the Moto Z Play and the Moto Z Force Droid was the battery life. With most phone manufacturers opting for larger displays and thinner devices, battery life is one of the only areas of smartphone technology that have experienced stunted growth. In that landscape, the massive 3,510 mAh battery on the Moto Z Play was a breath of fresh air. Multiple days on one charge? It was like a dream come true for those whose daily usage was more than average person's.
With the Moto Z2 Play, Motorola has downgraded the battery to a 3,000 mAh one. It's nothing to snuff at—in fact, it's still somewhat large considering the size of the screen. For example, the Galaxy S8 also has a 3,000 mAh battery, but has to power a massive 1440 × 2960, 5.8-inch display with it. We should also compare it to the iPhone 7 Plus, which has a 5.5-inch display and a slightly smaller 2,900 mAh battery. The Moto Z2 Play still gets battery life better than the average smartphone, but it's no longer a selling point that can really help it stand out in the mind of a consumer.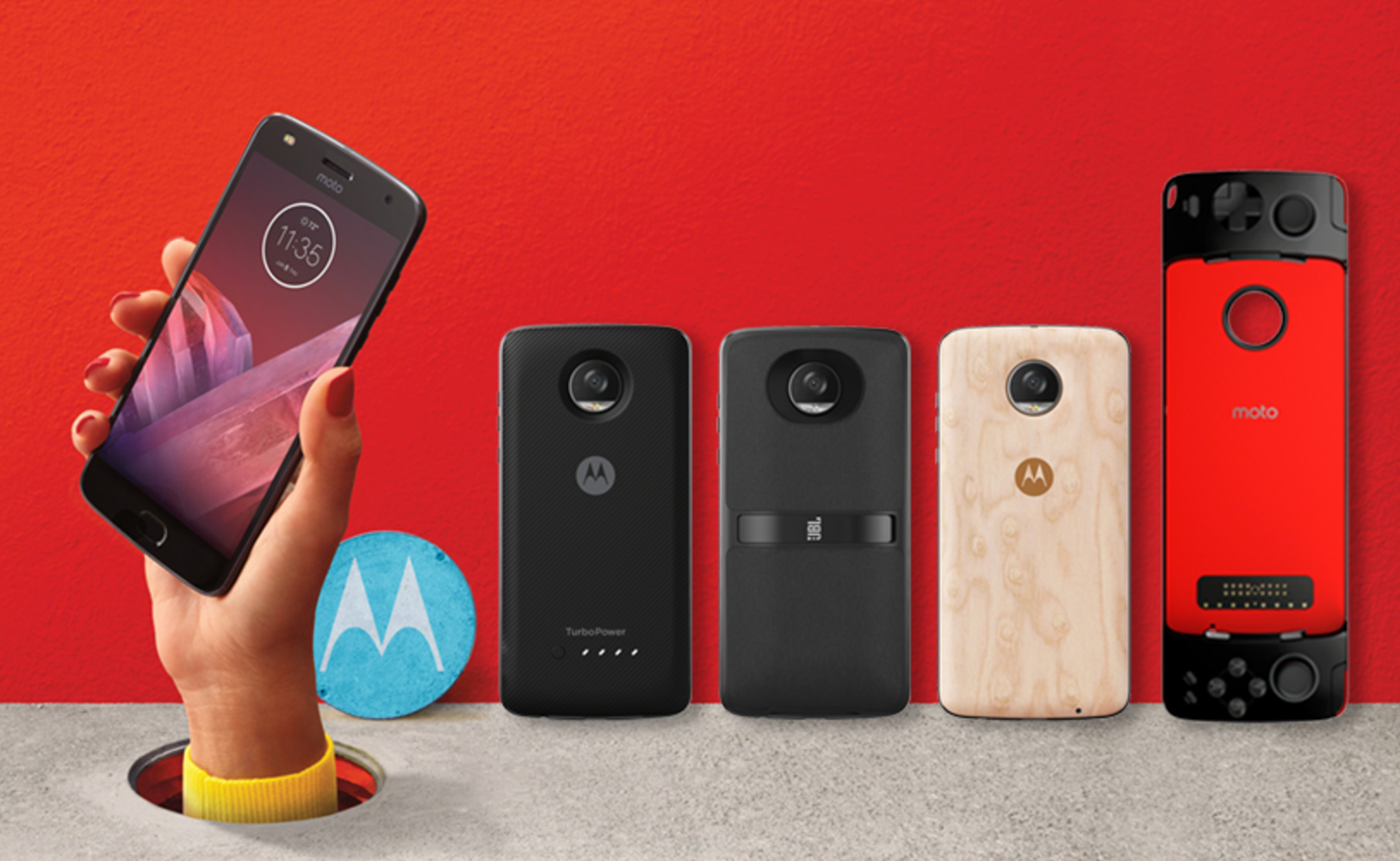 Motorola has instead chosen to shave off 0.05 pounds and 1mm from the size of the phone, which was already incredibly thin and light. Just as a means of comparison, the original Moto Z Play was already slightly thinner than the iPhone 7, a phone that many already complained was too thin and light to be comfortable. While everyone has different preferences about size and weight, no one has different preferences on battery life. We all just want more of it.
Rather than emphasizing the strength of what the company did with the Moto Z, Motorola has chosen to balance it out to make a phone more similar to every other phone on the market. Because of that, the Moto Z2 Play is going to have a very hard time standing out from the sea of great Android smartphones.
Don't get me wrong: Motorola has created a fantastic midrange device with the Moto Z2 Play. We shouldn't overlook how good of a phone Motorola has made for a $499 pricetag. However, with rumors that the new similarly-priced OnePlus 5 could have a massive 3,500 mAh battery, Motorola just may lose the favor it had in that area to someone else.