Ultimate Ears make some of the best Bluetooth speakers around, and we're teaming up with the company to give away two of its biggest and best, the UE Megaboom.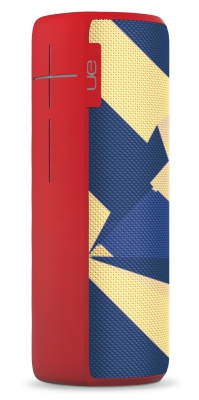 UE just released the first ever limited edition Megaboom in partnership with Red Bull Music Academy, an international traveling series of festivals for artists who make a difference in today's musical landscape. The new speaker is dubbed the "Shockwave Edition" (seen above) and features Red Bull's signature colors and the top-notch sound UE is known for.
Of the two speakers we'll be giving away, ONE will be the limited Shockwave Edition.
In order to participate in the giveaway, just follow these two simple rules:
1. Follow Paste_Tech on Twitter.
2. Tweet at @Paste_Tech with which speaker you'd like to win, Shockwave Edition or one of the four standard colors.
Two people will be chosen at random who've followed those rules and will be contacted to have their UE Megaboom sent out to them. A winner will be chosen in the next few days, so don't wait!