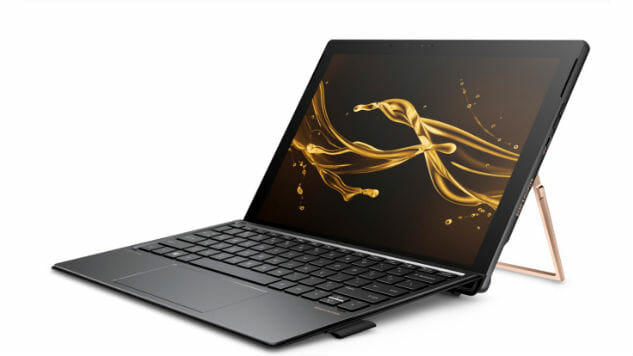 If recent leaks about Microsoft's Surface Pro refresh are to be believed, HP's Spectre x2 simply outclasses Microsoft's detachable form factor convertible in many ways. Specifically, while rumors are circulating that Microsoft continues to shun the newer USB Type-C port for connectivity on its yet to be announced tablet, HP is going all in with the standard on its Spectre x2, with two USB 3.1 Type-C ports.
HP executive Mike Nash claims that the company has been listening to customer feedback with its notebook, and although the third generation Spectre x2 is an iterative release for the company, it addresses many of the shortcomings of the previous generations. In essence, this is what Microsoft's fifth generation Surface Pro tablet should be, and HP is clearly setting the benchmark for the detachable form factor in 2017.
Machined out of aluminum, the Spectre x2 adopts the same darker ash silver colorway that the latest Spectre x360 13-inch and 15-inch models use, and it gives it an elegant, jewel-like appeal with the matte paint coating and polished copper-tone U-shaped kickstand on the rear. It's an attractive design, and one that breaks free of the silver and black hues that we see on convertibles and notebooks. In the design process, HP said it has heard its early users loud and clear, and the kickstand release mechanism is now simpler and easier to use one-handed.
More Power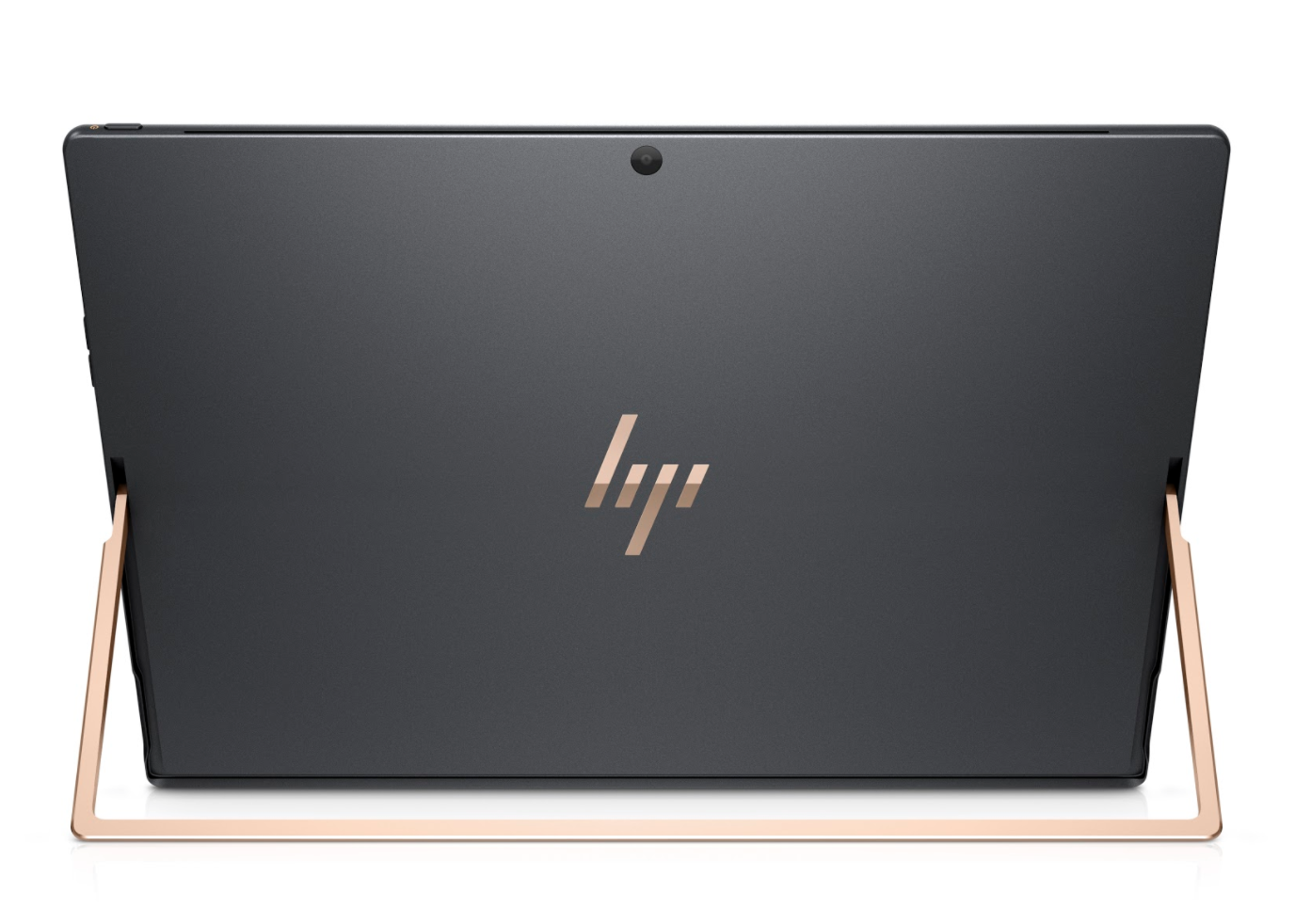 This year, there's no compromise on power or performance. Unlike the more anemic Core M processors found on the first and generation Spectre x2 models, this year's model packs in a more mainstream Intel Core i7 processor from the chip-maker's 7th Generation Kaby Lake family, along with Iris Plus integrated graphics to drive the entire computing experience.
That Iris Plus graphics may be an important step up. The display also got an upgrade and packs even more pixels than Microsoft's current generation Surface Pro 4. With a 3:2 aspect ratio display, productivity junkies will find a lot to love, and photographers, creative professionals, students and consumers of content will appreciate the 3,000 × 2,000 pixels on this 12.3-inch display, which HP says delivers over six million pixels. With Intel's chip powering the experience, you can connect up two additional 4K displays for an even larger workspace. And while the screen's been beefed up, the bezels haven't. Like with the Spectre x360, HP has shrunk down the bezels on the Spectre x2 this year, but the company did leave some space around the sides, which is important if you're holding and using this PC as a tablet.
Another change from earlier iterations of the Spectre x2 is that the IR camera is now moved to the front, along with a 5-megapixel front shooter that can deliver an FHD webcam experience. While the 2017 Spectre x2 won't be able to make 3D scans of the world due to the lack of an IR cam on the back, moving the camera setup to the front means you'll have easy password-less logins to Windows 10 with Windows Hello facial recognition. On the rear, you have a 13-megapixel camera for documenting the world.
Memory goes up to 16GB and and storage maxes out at 1TB with a PCIe NVMe M.2 format SSD. There's also a microSD card slot, which should offer a convenient way to augment the available space on your Spectre x2 to store digital files.
Nash says that with the Spectre x2, you'll get HP's uncompromised typing experience with a keyboard that's rigid—so there won't be much, if any flex, when you're pounding down hard with your fingers—and generous 1.5mm key travel. That amount of key travel is typically found on desktop-class keyboards. The keys are backlit, and there is a generously wide trackpad. The keyboard has strong magnets, and it can also latch onto the front of the screen to elevate the back of the keyboard for a more ergonomic typing experience. With a sturdier keyboard, the Spectre will be more functional when used on your lap.
Additionally, as a tablet, the Spectre x2 will fit right in with Microsoft's Creators Update for Windows 10, with full inking support with HP's Active Pen. With N-Trig technology, Nash says you can simultaneously use the pen and touch to enhance your creativity.
Like most recent HP notebooks, the Spectre x2 comes with Bang & Olufsen audio tuning along with HP Audio Boost on the speakers, giving you a rich sound experience. The speakers are front-facing, which Nash says will deliver a better multimedia experience.
The tablet measures 11.57 × 8.15 × 0.52 inches and weighs 2.49 pounds with the detachable keyboard. HP claims that you'll get up to eight hours of battery life with mixed usage. Another key factor when it comes to battery life is how quickly a notebook can recharge. With HP's Fast Charge technology, you can quickly recharge half of the Spectre x2's battery in as little as thirty minutes. This means that during your half-hour lunch break, you can recharge your Spectre to get an additional four hours of usage.
The Spectre is available in June with the pen and keyboard included. A Core i5 configuration with 8GB RAM and 128GB SSD is expected to retail for $999, while an upgraded model with a Core i7 CPU, 8GB RAM and 256GB SSD is expected to cost $1,279.