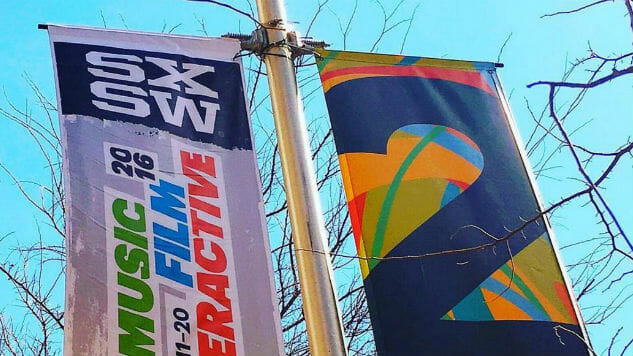 SXSW is a massive convergence of innovators in fields that range from music to medical technology. This event is designed to "spark new ideas and carve the path for the future of each ever-evolving field." Because, when that many interesting ideas get together in one place cool things are bound to happen.
The "South by Southwest Conferences and Festivals" occur every March in Austin, Texas. For ten days, the city of Austin is flooded with some of the most interesting new ideas available. Companies from around the globe bring their best new concepts to the table. There are demonstrations, debates and presentations from thought leaders and trendsetters.
In order to fight the inevitable F.O.M.O. (Fear of Missing Out) inextricably intertwined with the very nature of human existence, here are five of the coolest tech things at SXSW we're looking forward to:
1. Virtual Reality/ Augmented Reality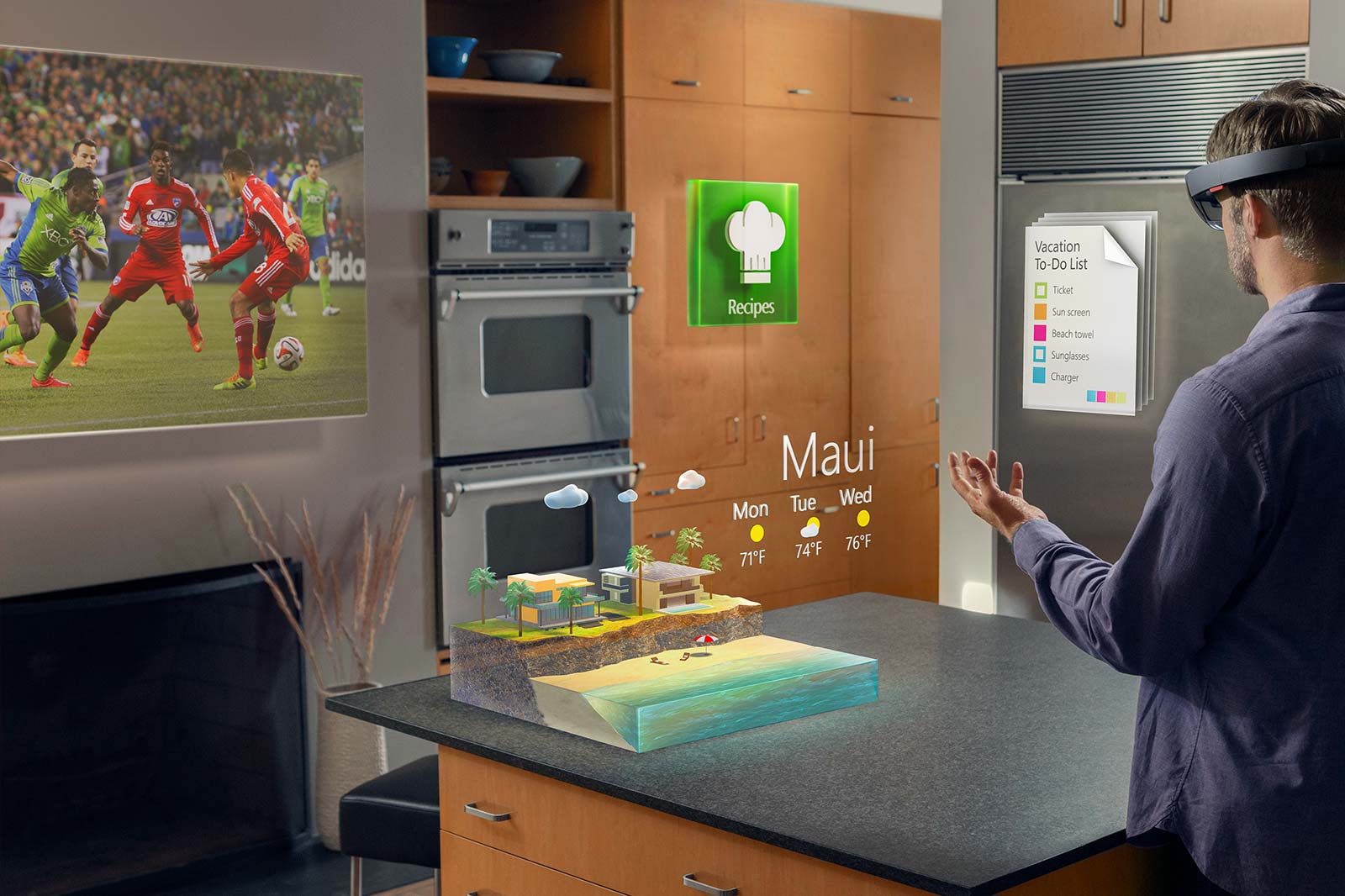 One of the biggest trends of exciting new technology is Virtual Reality/Augmented reality. Fully immersive virtual reality is becoming more and more possible with each innovation. Maybe someday, we can all have our own household holodeck. For now, some organizations are coming to SXSW to share some of the VR/AR innovations that are occurring right now.
NASA and Microsoft and Mars
NASA and Microsoft partnered together to build a mixed reality system that gives scientists the experience of exploring Mars using Microsoft's HoloLense.
The National Aeronautics and Space Administration's stated vision is to "We reach for new heights and reveal the unknown for the benefit of humankind." So sharing the Curiosity Rover's perspective for our curiosity pretty much hits that mark.
The Microsoft HoloLens is an untethered computing system. It takes the form of a HoloLens a headset that bears a slight resemblance to a pair of lab safety goggles. The HoloLens is on a thick, adjustable headband that distributes the weight of the device all around your skull.
The Microsoft HoloLens allows you to move and interact with holograms. So perhaps your nerdiest dreams may come true, as you skip lightly on the virtual surface of Mars in the comfort and safety of your personal holodeck/broom closet.
Travel the World with Virtual Reality
If the surface of Mars isn't quite your cup of tea, Rapid VR will be here to give you a more domestic VR experience. Based in Sydney, Australia, this company brings virtual content in all 360 degrees. They make videos for everybody from advertisers to people that want to swim around with a bunch of sharks for reasons that are entirely beyond me.
There are many possible applications for this, but one thing Rapid VR will be at SXSW discussing is Virtual Tourism. Through partnership with Samsung, Hamilton Island, and an airline called Qantas, Rapid VR is taking people on a virtual visit to the Barrier Reef.
This technology opens up a whole new (virtual world) of adventure. With this technology, a lunch break can become a mini-vacation. You could kick back at the end of a long day on a virtual beach somewhere. You could go on a snowboard ride. There are so many possibilities. I don't know why anyone would choose sharks.
2. Robots and Artificial Intelligence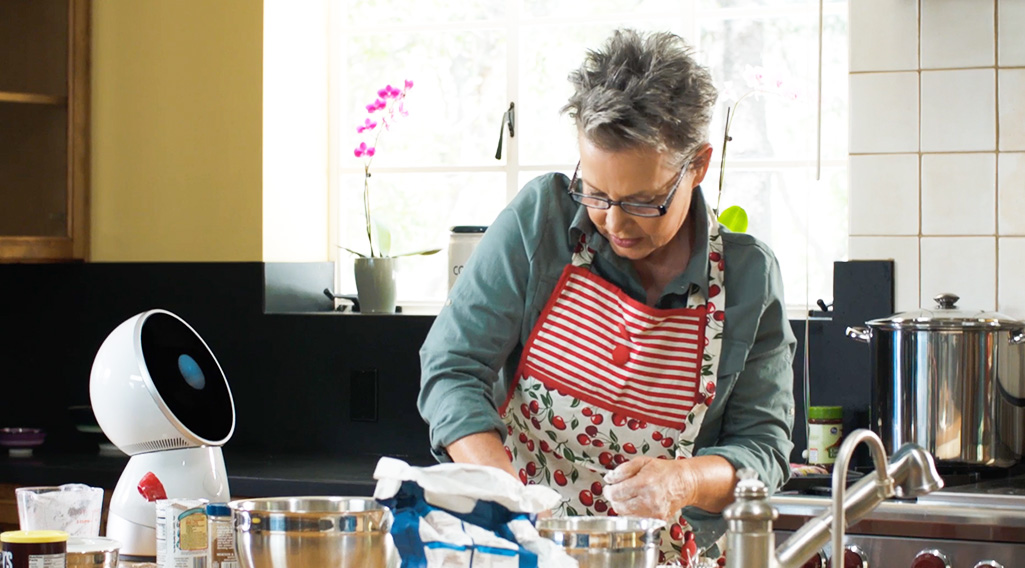 There will always be some people that live in fear of the Robot Apocalypse. However, there are many more people eager to accept robots as friends. As innovative AI technology and robotic construction improve, this may become an increasingly inviting trend.
Jibo
Jibo is "the world's first social robot for the home." Jibo will be visiting SXSW to tout the virtues of a friendly robotic companion. This has an aluminum shell, a 3-axis motor system, and a large half-sphere for a head. Jibo is about eleven inches tall and weighs five pounds. Jibo's face is a flat black surface with a single staring eye. Jibo can say "Hello."
Jibo is capable of using intelligent tracking to take pictures and video. Now everyone can be in the picture. Everyone except Jibo. The same tracking and video technology can let people have more intelligent video conferencing, because Jibo can follow the movements of a selected individual as they chat with video.
Jibo can teach children and interact through voice commands. The robot's capacities can be expanded with the purchase of items from the Jibo store and will also allow the purchase of physical customization features.
Jibo is currently in the preorder stages.
Pepper
Pepper is another robotic companion is that is coming to meet people at SXSW. Pepper is " the first social humanoid robot capable of understanding and reacting to human emotions." And Pepper wants to be your friend, or so we are told.
Four directional microphones in Pepper's head allow him to location the origin of sounds. This helps Pepper find you visually, and identify emotional markers in your voice. Pepper recognizes facial expressions and will share your joy and try to comfort you in sorrow. Pepper is also connected to the internet so they can help you with news, weather, and finding a good recipe for flakey biscuits.
Pepper rolls around on three multi-directional wheels and has an anti-collision system. Pepper can maintain his balance and roll around for about 12 autonomous hours before he needs to charge again.
So it appears that even if robots destroy us all someday, they might look super cute, and be very friendly, as they rise up to dominate the planet.
3. 3D printing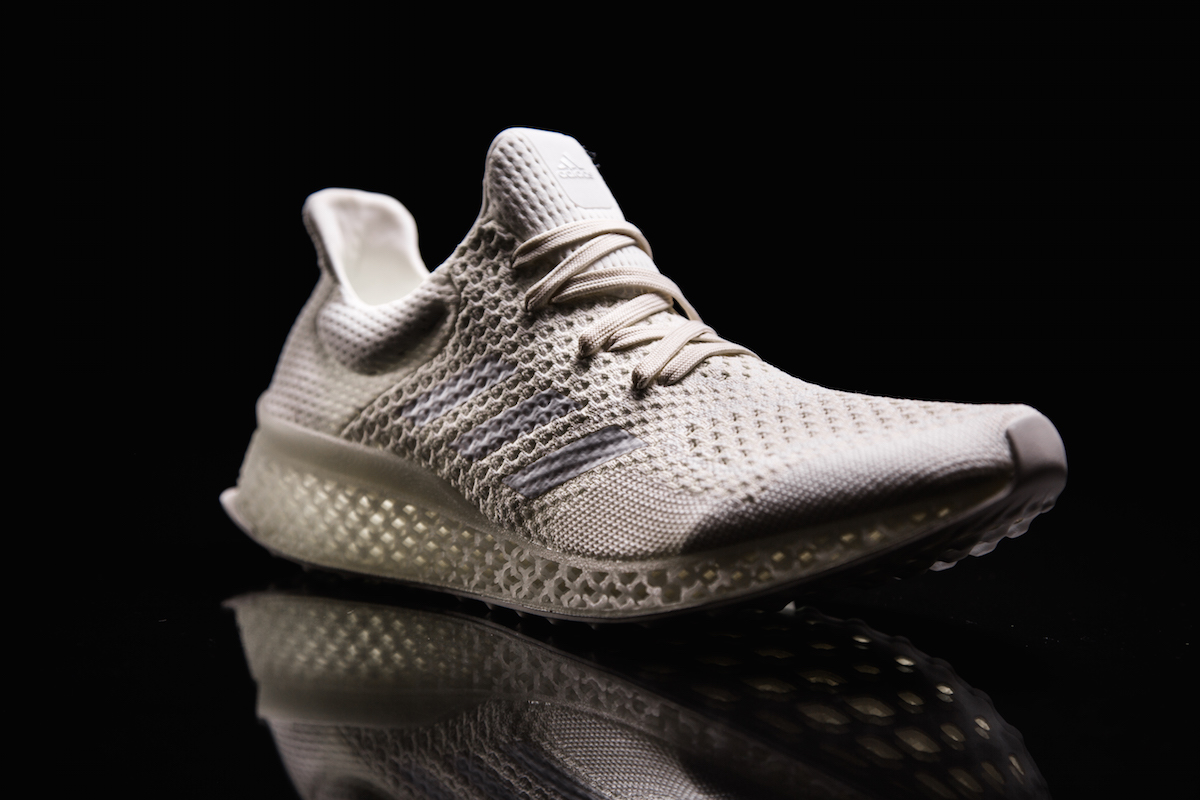 3D printing is super cool, but it is more than just coolness. 3D printing allows for a customization in manufacturing that could have a very strong impact on the consumer landscape. Made to order, might be the new default.
Adidas
Adidas is a fairly popular household name. But, some of their new innovations might not be as well known. Adidias will be at SXSW spreading the word about new levels of customization available through the powers of 3D printing.
Adidas will be discussing their concept of Futurecraft 3D as an initiative to fully unleash creativity with open source innovation. Futurecraft 3D is a running shoe midsole that is customized to an individual's foot with 3D scanning technology.
Adidas speaks of a future where a person can walk right in their local sports store, hop on a treadmill, and instantly get a print of a midsole that is customized for them. The customer will have an unprecedented level of comfort as they walk in shoes made to fit their feet perfectly.
So there would be no more excuses for skipping your run. The shoe fits. The shoe fits, always.
Exiii
HACKberry is the latest 3D printed bionic arm from Exiii. One of the goals of this endeavor is to make bionic arms a more "casual" thing, in terms of both price and design. HACKberry is so named as a metaphor for their ambitious concept.
They want the their artificial arm to be a platform like the elm tree from which many branches grow. These branches come in the form of developers and artificial arm users around using their open source qualities to enable their ideas to bear fruit as they "hack" away at problems.
They have come to SXSW to discuss how open source data from customizable products, such as HACKberry, will change the way that people approach certain individualized medical problems.
This concept could be a very good thing for increasing accessibility in the field of customizable prosthetics.
4. The Future of Music and Technology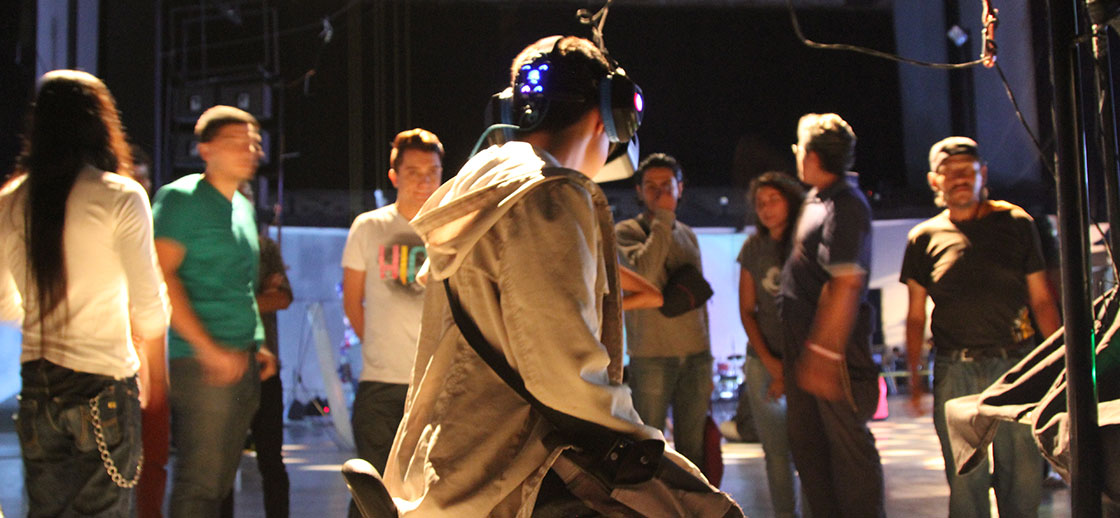 Most people like music. That's a given. However, music doesn't just appear. Hardworking musicians put their blood, sweat, tears, and any other relevant bodily fluids into the production of this art. And actual starving artists aren't actually productive. The brain must be fed.
So finding ways for artists to get marketed, paid, and fed, is relevant to anybody that enjoys the consumption of music. Technology is changing the ways that artists market themselves and approach business. Technology is providing both questions and answers.
Here are some possible answers:
VR Music Videos
In a market that is saturated with sound it's important for artists to find ways to reach out more directly to fans. Touring and sponsorship are big money makers and the artist needs a way to tap into that and maximize the value of those experiences. However, there are inherent limitations to how many people can be reached with venues and concerts
Fully immersive VR music videos could be a step in that direction. Future Colossal is a New York City experimental innovation lab that explores boundaries and connections between technology and art.
Jake Lee-High, CEO of Future Colossal, will be speaking about how this VR technology can help provide a new platform for artists to monetize their work by making VR experiences out of concerts so that the concert experience can be sent around the world.
High Quality Digital Sound
In a world of digital sound, the quality matters. If people are going to be willing to pay to download or stream music, higher quality sound is a must have. Two companies at SXSW are working to make that more available.
HD Tracks provides high-definition music for a top-quality listening experience. People can download the songs they love, in a quality that let them fully appreciate the artist's intent.
High quality sound wouldn't do much good without the mechanism to appreciate it. Mass Fidelity makes a handheld speaker that produces a stereo sound field using acoustic holography technology. It can connect wirelessly to phones and other hand held devices so that you can listen to all the high quality sound that you legally downloaded because you appreciate that artists need to live too.
5. Wearable Tech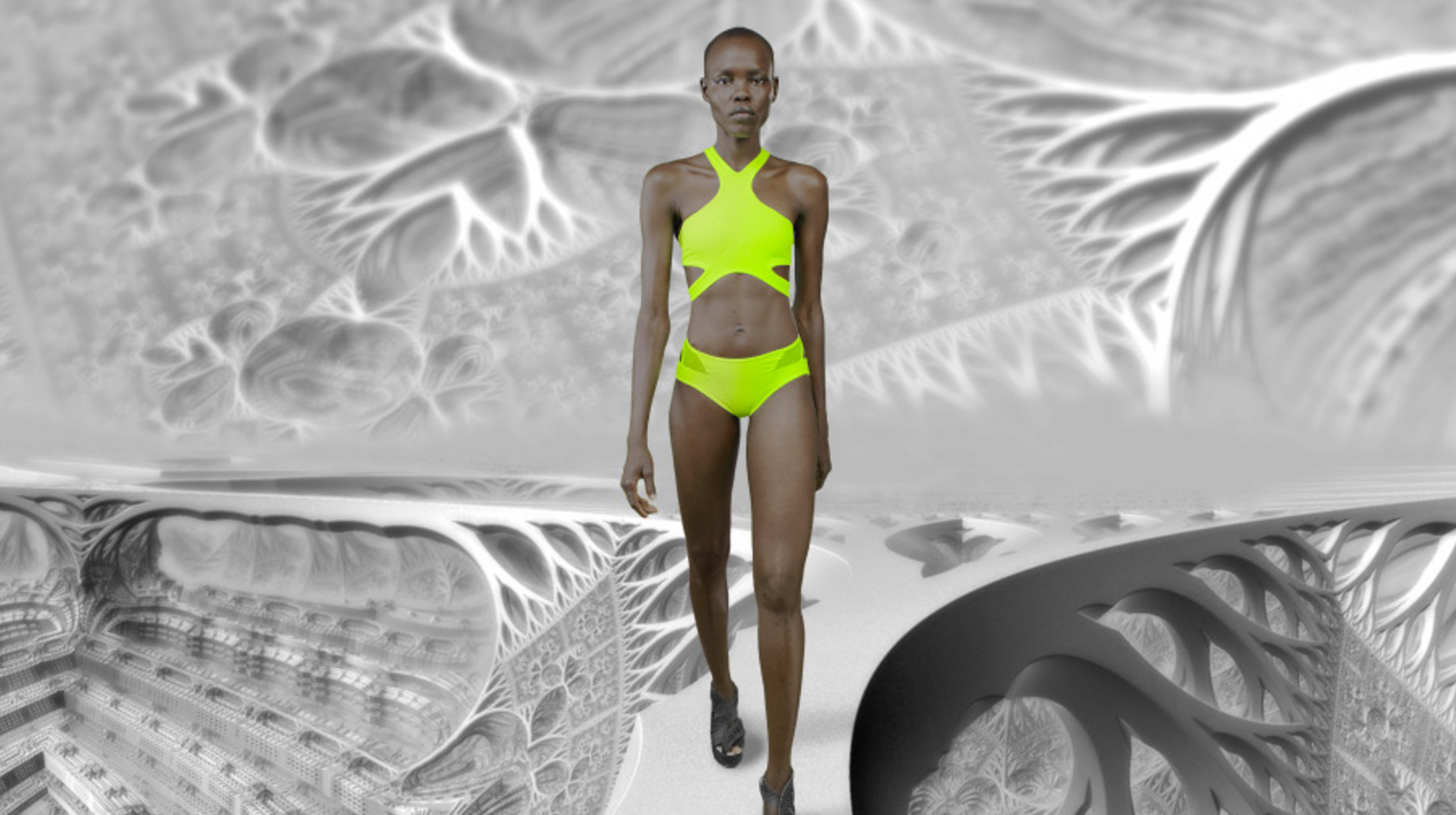 Wearable tech is very popular with the crowd at SXSW, and so the event brings out some of the coolest new innovations that deserve the attention. Wearable technology has the potential to fully integrate into the day to day of our lives and could truly alter the human experience ways both great and small.
Fashionable Wearables
One aspect of wearable technology that is frequently mocked in a variety of forums, is the awkward and clunky nature of many wearable technologies. With the introduction of ""soft wearable technology, that may change. Moonlab is focused on the "disappearing" wearable. Their design emphasizes wearable technology that integrates you and your personal data into the Internet of Things while keeping you fashion forward.
Wearable Data
One of the truly significant uses of wearable technology is the collection of biometric data. Properly dealt with, this data could increase the safety and accuracy of communication in patient treatment and clinical trials. A company called Litmas Health is focused on integrating data gathered by new sources, especially wearables, into results of medical trials.
This data could reduce inefficiency in medical treatment and provide for more accurate treatment of patients. This has potentially lifesaving possibilities.