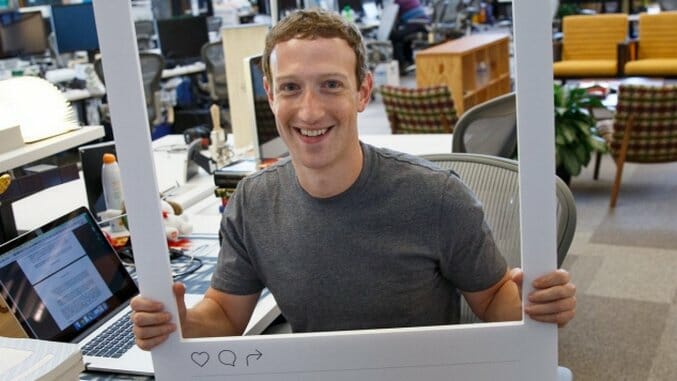 Social media had a ball last week poking fun at Facebook CEO Mark Zuckerberg when a photo he released to celebrate Instagram reaching 500 million users showed his laptop in the background with masking tape covering the webcam.
Zuckerberg probably has more reason to be paranoid than most people that someone would target him. After all, some of his other social media profiles on Twitter and Pinterest were compromised.
The billionaire has clearly taken a few steps to ensure he's never compromised again. Stealing information and capturing a racy picture of the Facebook CEO would be a gold mine for extortionists, but this could happen to anyone.
The fact that social media blew up pointing out Zuckerberg's taped up webcam proved that the practice is not as common as it should be.
Initially, it was just the most paranoid of us that was convinced someone was spying on them via a hacked webcam. But ask most security experts and professionals these days and they'll agree that covering up your webcam is a good idea, just to be on the safe side.
Devices can be hacked left and right in different ways, with new hacks and theoretical attacks coming out every day. Unlike a lot of hacks, accessing webcams isn't necessarily driven by money like the recent spate of ransomware attacks, it is often voyeuristic.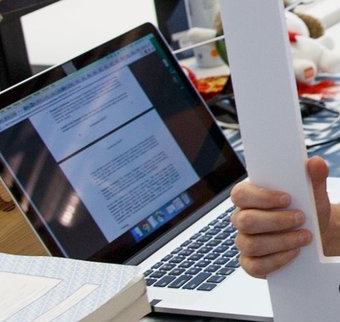 There's a particularly dark and sinister side to webcam hacking that's tied to blackmail and revenge porn.
Cassidy Wolf, a former Miss Teen USA winner, was the victim a "sextortion" attempt by 19-year-old Jared James Abrahams, a former classmate. Abrahams had used the infamous Blackshades malware, developed by now-incarcerated cybercriminal Alex Yucel, to take remote control of computers anywhere in the world. Wolf had inadvertently downloaded the malware, most likely through a targeted email, which gave her former classmate access to her webcam.
He then snapped several photos of Wolf undressing in her bedroom. He emailed these sensitive photos to her, demanding more revealing images and videos from her or he would make the photos public. Eventually Abrahams was arrested though and charged with carrying out hacking and extortion attempts on over a 100 women. He was sentenced to 18 months.
The Blackshades malware has been a favorite tool for hackers. In the UK last year, a man was placed on a sex offenders' register for using the malware to infect around 14 people, spying on them and collecting nude images.
In another chilling case, a Canadian woman's webcam was hacked and photos of her sitting with her boyfriend watching Netflix were taken. The hacker then sent her the images on Facebook to show off his hacking exploits.
In 2014, a Danish man was charged with compromising computers and accessing webcams. He gained access once again through the well-worn method of Trojan horse malware that, once opened, allegedly gave him a route in and remote access to his victims' computers and, of course, their webcams.
The seedy hacking exploit has found its ways into pop culture, too. In the first season of last year's summer phenomenon Mr. Robot, we saw a scene where one of the central characters' lives was turned upside down by a hacker that compromised her webcam and spied into her apartment.
But this isn't exactly a new threat, either. In 2009, researchers at the Munk School at the University of Toronto, which tracks online crimes, discovered the Chinese cybercrime network GhostNet, which had infiltrated and operated webcams of thousands of people in 103 countries.
Security researchers have explored new ways to hack webcams to find weaknesses and get them all patched up. In a number of proof-of-concept attacks, researchers showed it was possible to infiltrate a webcam without turning on the light.
It's a simple change that could make webcam hacking even more serious. If you're sitting at your laptop and inexplicably the light beside the camera lit up, indicating it's been turned on, it would arouse immediate suspicion. With no light, voyeurs can snap and record completely undetected.
Researchers from Johns Hopkins University were able to compromise OS X and remotely disable the LED light on some Mac laptops and desktops. Similarly, security firm Errata Security showed it was possible to do the same with a Dell laptop.
If you're concerned now about webcam hacking, you can still take some steps to stay safe. The tips for avoiding a compromised webcam are more or less the same as avoiding all kinds of malware. The most common form of delivery is still through malware-loaded emails and attachments, so be extra cautious of suspicious looking emails and just to be sure, buy some masking tape.