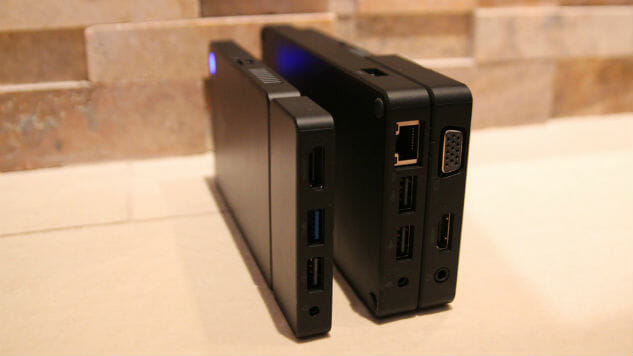 When we reviewed the Kangaroo Mobile Desktop, we found a unique take on the growing Stick PC market segment. A device that can be plugged into any HDMI TV or monitor to turn it into a fully functional desktop that cost less than a hundred bucks. It wasn't without its weaknesses, but while the cheapest entry in the market, it manages to outperform every other Stick PC and includes more features.
The questions that remained was what could InFocus do if they raised the price to be more in line with the competition, and would we see a wider selection of adaptors for adding input/output ports? We got our answer with the recently released Kangaroo Mobile Desktop Pro.
The first Kangaroo Mobile Desktop presented the best price for performance you can find in a PC. Twice the price, the Pro model doesn't achieve that same purpose. For $199 USD the Kangaroo Pro is still in the same price range as its more anemic competition like the Intel Compute Stick. The Pro contains the same innards as the first Kangaroo PC with an Intel Atom x5-z8500 CPU, 2GB of RAM, 32GB of storage and Windows 10 pre-installed, but that attached dock holds much more potential. These new features open the door to more than just a secondary desktop with portable capabilities.
We've looked at potential uses for the new Kangaroo Mobile Desktop Pro and rated how effective it is against the competition.
Desktop Replacement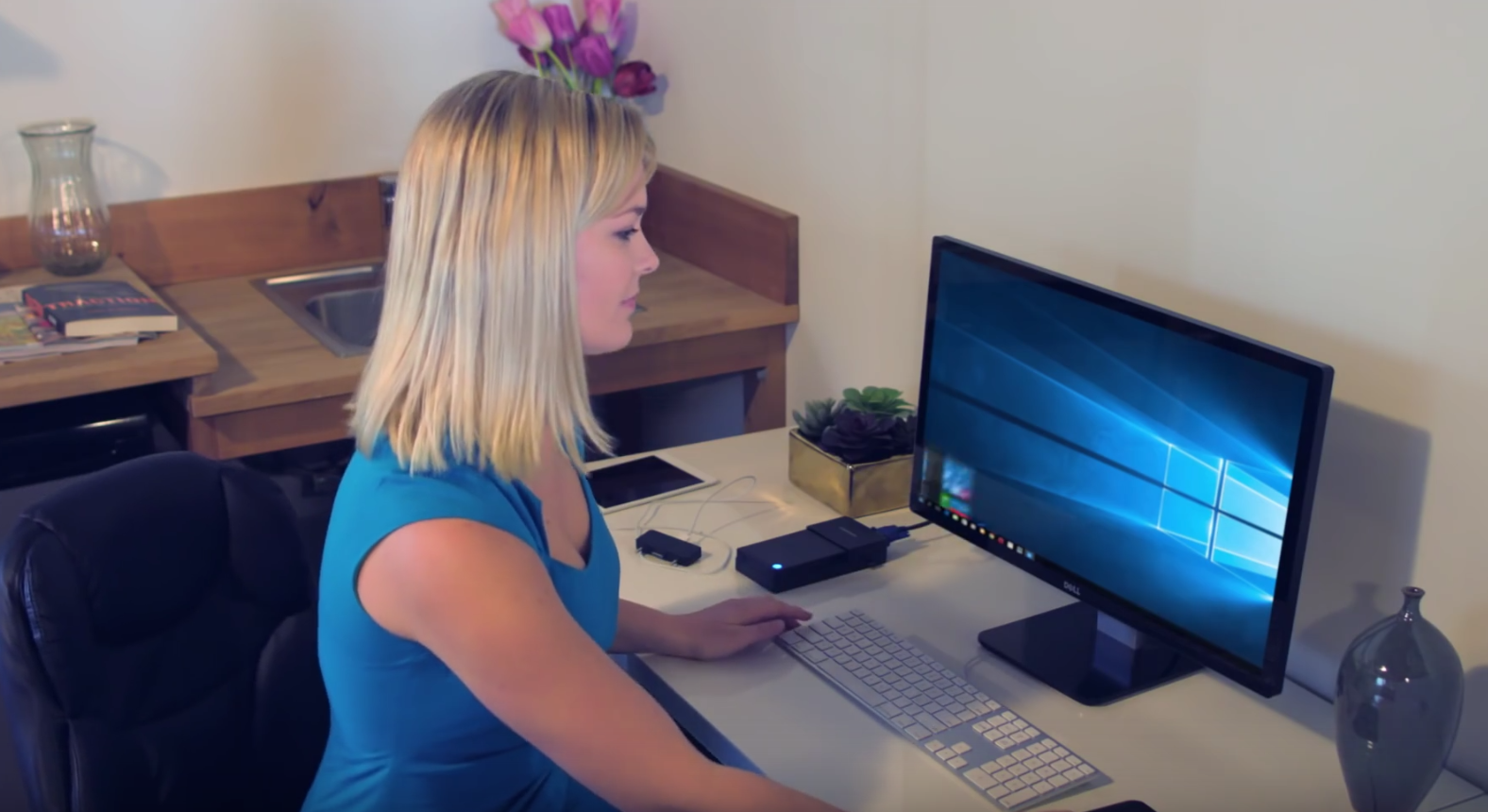 Most of us have that lonely, underused desktop computer sitting in the corner. Maybe it's used for the kids' homework. Maybe it's just for backing up photos. Maybe your parents use it just for email. Maybe it was once your primary computer and has since been replaced by a laptop and a smartphone. Toss that underpowered beast on the junk heap where it belongs, keep the monitor, keyboard and mouse, and plug in a Kangaroo Pro.
Where it excels: The processor is powerful enough to browse the web, write book reports, and runs Microsoft's latest operating system complete with security updates. It's silent, which is an infinite improvement over that dusty old fan that sounded like a Harrier jet with asthma. The Kangaroo Pro has three USB ports (including one USB 3.0 for a large, external hard drive), an ethernet port, and audio out so the only thing you'll miss is that big, beige box under your desk. With both VGA and HDMI, you can plug it into whatever monitor you have.
Where it fall short: Windows is good, but Windows needs maintenance. Windows 10 has largely fixed that by automatically installing updates when it notices you're not using it. If this is just a computer that will sit in the corner and be used a few times a month, you just know that one of those times is going to be when it wants to run updates.
Alternative: Asus Chromebit. Who needs Windows when you're just going to browse the web? ChromeOS is a bare-bones operating system that runs the Chrome browser and nothing else. The Microsoft Office suite runs in Chrome, and so do most streaming video and music services. Updates happen in less than 10 seconds and it's impervious to viruses. Don't expect to install any programs or run any 3D games, but for a secondary computer you may find that a Chromebit is all you need.
Media PC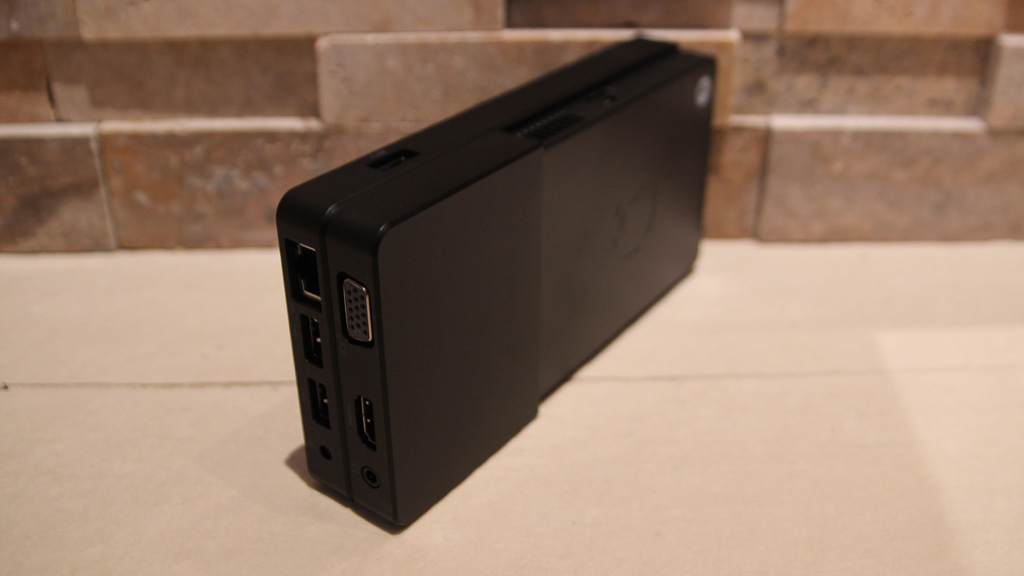 Tap the Kangaroo Pro in behind your TV, install media player software like Kodi, buy a keyboard remote and you have a media player that rivals Apple TV, Roku and anything Google makes.
Where it excels: It's a full-powered PC so you can watch all the movies you've bought through iTunes, Google Play, Ultraviolet, and more. You don't need to wait for your favourite streaming service to come out with an app either. If it runs in a browser, it will run on the Kangaroo Pro. And you know those downloads you've got? Those episodes of Game of Thrones even though you don't have HBO? The CPU can play cutting edge 1080p h.265 encodes without skipping a frame. The Kangaroo Pro includes a port for a 2.5" hard drive, you can store your entire movie collection without relying on external USB drives.
Where it falls short: We've tested the Kangaroo on a UHDTV with 4x the resolution as HDTV. The desktop works beautifully but 4K (3840×2160) video playback is unwatchable. Quad HD (2560×1440) played, but skipped frames. The CPU simply doesn't have the horsepower. When asked to comment the Kangaroo Pro Product Lead replied, "We recommend FHD (1920×1080) content as optimal as the hardware is not made to handle 4K tech."
Alternative: When you're slapping down two C-notes for a media player that doesn't have a remote control, throwing in another $30-60 for a remote keyboard makes you question your decision. For under $130 USD a Roku 4 gives you almost as many download and streaming options as the Kangaroo Pro, but with stunning 4K video to show off that new UHDTV you blew your paycheck on.
Streaming Game PC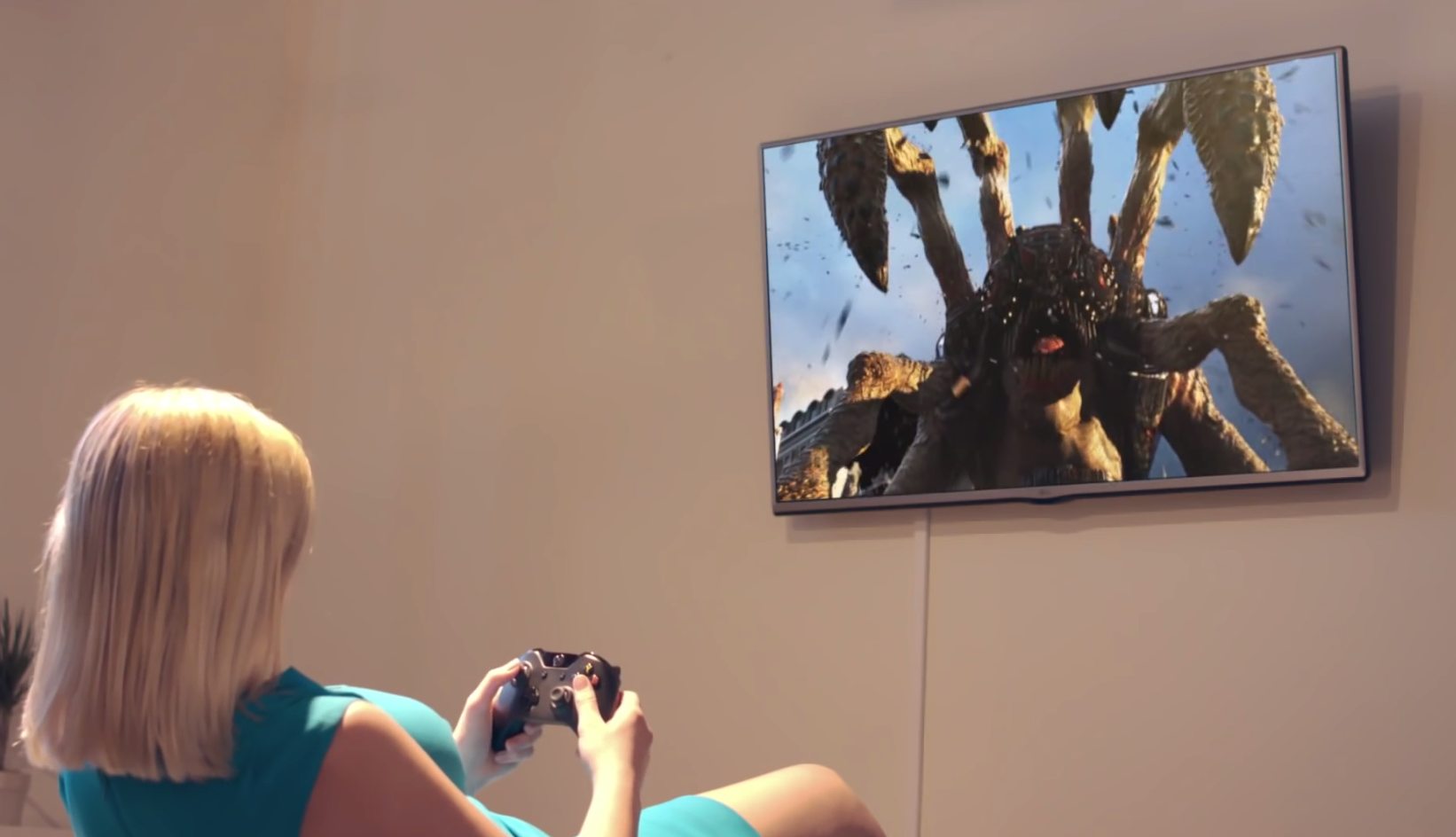 While most gamers are talking about teraflops and VR headsets, the Kangaroo Pro is just not going to compete on its own. However, gaming on the big screen isn't just the domain of consoles like Xbox One or the PS4. If you've got a powerful game PC somewhere in your house then you can get that experience to your entertainment system using Steam Streaming. Windows 10 also supports Xbox One home streaming through an app downloaded from the Windows App Store so you can play Xbox anywhere in your home.
Where it excels: Easy set up. Install the Steam client software and it will quickly seek out other computers on the network running Steam. Whether it's Windows, macOS or Linux doesn't matter, as long as it's a powerful gaming PC or Xbox One, the streaming service turns it into a host that does all the heavy lifting. The keyboard, mouse, or gamepad are connected to the Kangaroo Pro, the image is displayed on the Kangaroo Pro, and with the built-in ethernet port there's no perceptible lag. It's all the benefit of a powerful gaming rig without the trouble of hooking one up to your TV.
Where it falls short: Steam's Big Picture Mode provides a console-like experience with all the features of the desktop Steam client software. Unfortunately it's designed with much more powerful processors in mind. Navigation was choppy at 1080p, and even at 720p the video playback in the store was unwatchable. If you don't mind sticking with the desktop software then this is a great use for the Kangaroo Pro. Just don't use Big Picture mode.
Alternative: Intel Compute Stick m3: While the Kangaroo is the most powerful PC in its price class, for $500 Intel has dropped a much more powerful CPU and more RAM into the Stick PC form factor. It might run Overwatch (if you use the lowest graphics settings), but what you'll really get out of it is seamless Steam Streaming using the intuitive Big Picture mode.
All of the Above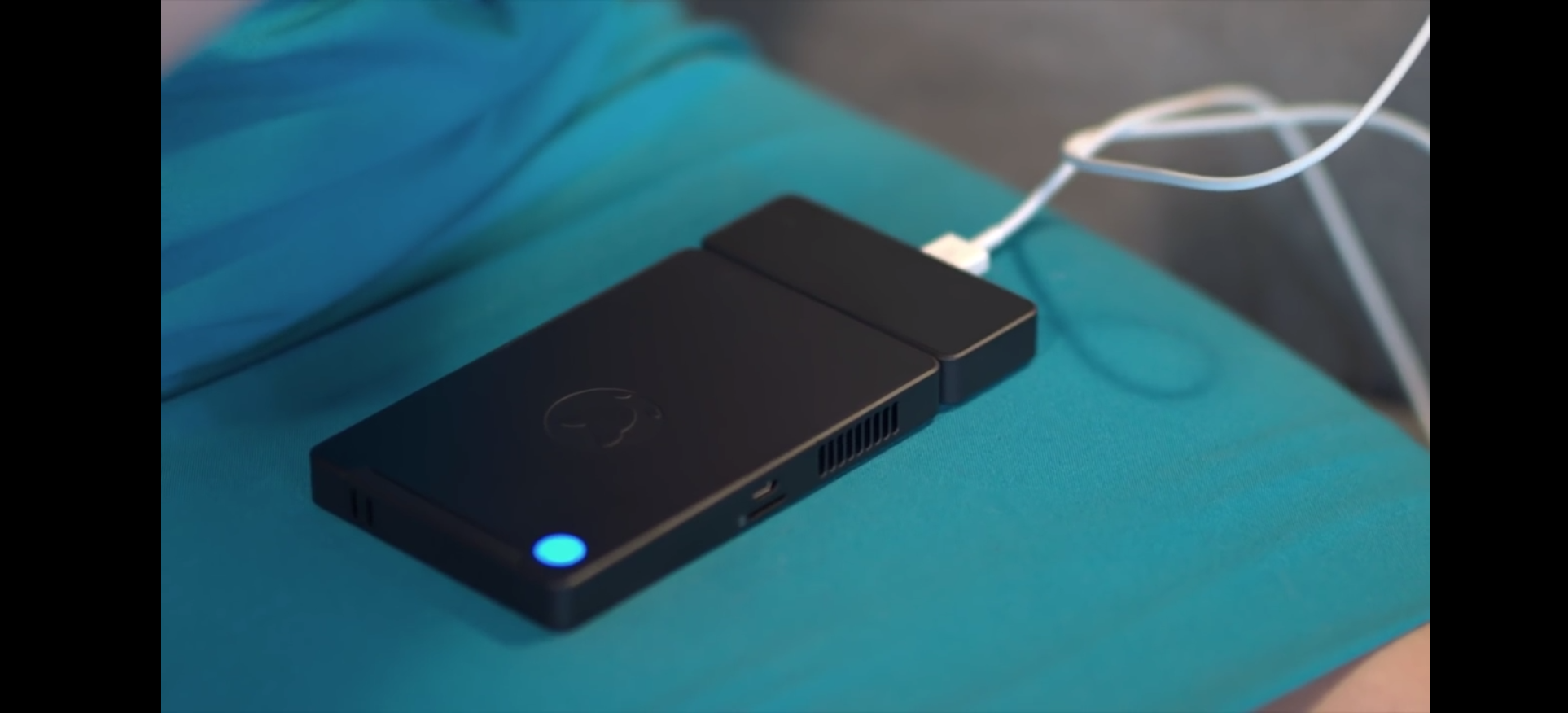 Since the Kangaroo Pro is a fully-functional PC running Windows 10, it works well as a desktop, media PC, and a gaming device. Hook it up to your TV and get an easy-setup Renaissance device. You can even use it to put Windows 10 on your iPad, for whatever reason you might want to do that.
Where it excels: Many American households now have a half-dozen or more screens. The Kangaroo Pro can plug into any monitor, any HDTV, and even your iOS device using the OSLinx app. Moving from screen to screen is easy because of a built-in battery meaning you don't have to shut down before unplugging. There are more powerful PCs on the market for $200, but not by much, and with nowhere near the versatility of the Kangaroo Pro.
Where it falls short: Being good at everything makes it tough to be the best at anything. The price point at $199 is a lot compared to the original $99 model but is a far better deal than anything else out there. As we said in our previous review for the Kangaroo Mobile Desktop, the 2GB of RAM is a little low and it would be nice to have expansion through an optional dock. InFocus' Kangaroo Product Lead responded to our comment, "We wanted to hit certain price points as the RAM/Storage affects OS license costs. We are still planning to make the Dock Pro available as a standalone sale for those who purchased the original Kangaroo PC in the near future."
Alternative: The first Kangaroo Mobile Desktop holds most of the benefits of the Kangaroo Pro at only half the price. However, the Kangaroo Pro has the expanded versatility to serve your needs for years to come making even $199 seem like pocket change.