The air is crisp, the trees are red and autumn is full swing. In honor of the cool weather and
gorgeous scenery, we've rounded up seven of the greatest must-visit parks in the country.
Hike through the forests at Yellowstone and feel the changing leaves crunch beneath your
boots or let the cool breeze hit your face as you zoom along the dirt paths of Lake Tahoe
Nevada National Park. The pictures alone will have your fingers itching to book a tour through one of these spectacular parks.
Thanks to our friends at Natural Retreats, we can help you make a great trip out of your visit. Stay at one of the nearby spots paired with each location and make even more memories. Who knows? This could become a yearly tradition.

Lake Tahoe Nevada National Park
Nevada
Visit a national favorite in Lake Tahoe (pictured above) where miles of trails and plenty of smooth water await. Spooner Backcountry is a favorite for catch-and-release fishing while the five-mile trail to Marlette Lake via North Canyon Road is the most popular hiking route.
Stay: Lake Tahoe Handpicked Homes
View the elegant scenery of the Sierra Nevada Mountains or a peaceful lake view while you rest your head in the comfort of these handpicked homes. Year-round outdoor activities are the perfect way to spend a weekend at the United States' largest alpine lake.
Grand Teton National Park
Idaho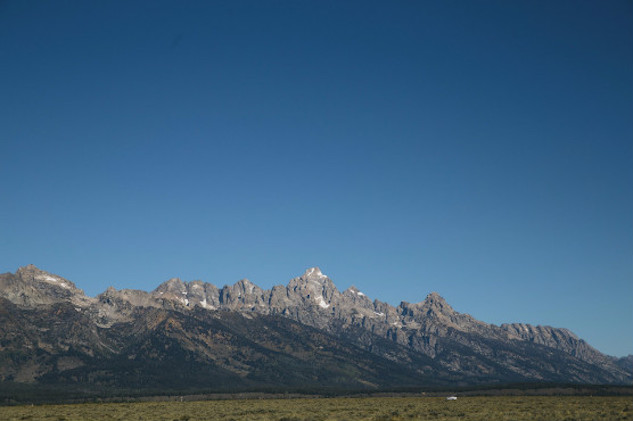 Majestic mountains, valleys, lakes and rivers envelop Grand Teton, providing some stunning views. Two hundred miles of trails await adventurous spirits. You might even catch a glimpse of the black bears that call this place home.
Stay: Teton Springs Lodge & Spa
This hidden gem was named the #1 hotel in Idaho by US News & World Report. The Stillwaters Spa offers guest a peaceful way to wind down after a long morning of hiking,
or allows the adventure to continue by providing horseback riding through Linn Canyon.
The kiddos will love the Brushbuck Tour where they can spot wild buffalo on a safari-like experience.
Gorges State Park
North Carolina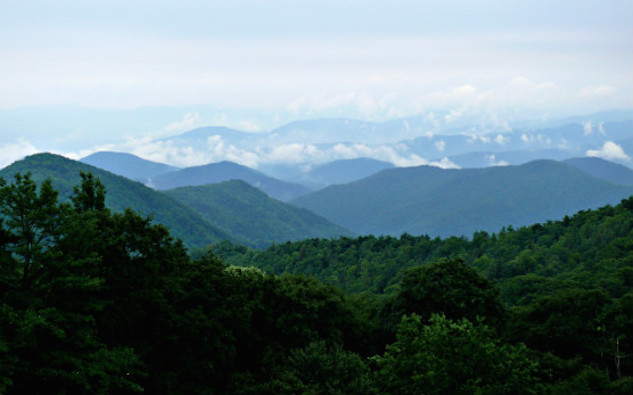 Visit this park for breathtaking views of waterfalls and a picnicking view that's photo-ready. The Bearwallow Picnic Area overlooks a stunning waterfall into Bearwallow Creek. Mountain biking, horseback riding and much more are offered to visitors wishing to get the full park experience.
Stay: Lake Toxaway
In the heart of the Western North Carolina Blue Ridge Mountains lies Lake Toxaway,
surrounded by more than one million acres of protected forests. Stay in another beautiful handpicked home, which contain anywhere from two to six cozy bedrooms.
Chattahoochee-Oconee National Forest
Georgia
This beauty stretches across 867,000 acres and 26 counties with 850 miles of recreational trails, campgrounds and more. Brasstown Bald and the Appalachian Trail are just a couple of the stunning sites this place has to offer visitors.
Stay: Southern Living Handpicked Homes in Highlands, N.C.
Your choice of six tranquil, handpicked cabins await you amongst the scenic Blue Ridge Mountains. Try your hand at falconry, rafting and horseback riding to complete your Highlands experience.
Carson National Forest
New Mexico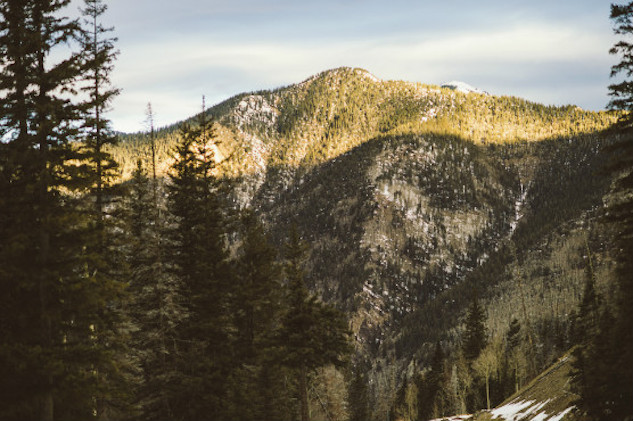 One of five national forests in the Land of Enchantment, Carson National Forest has some of the finest scenery in the Southwest. If the cool, autumn temperatures are a bit too chilly, this national forest boasts a beautiful scenic drive on the Enchanted Circle loop. Visitors can gaze at the crisp fall colors while sitting snuggly inside the warmth of their vehicles.
Stay: Handpicked Homes at Taos
Stay in one of 20 pueblo-style homes and soak up all that the Taos culture has to offer.
Bring two friends, or bring 20. These homes accommodate everyone—and your fur-babies, too. As the dipping temperatures welcome snow, this village becomes a wonderland you won't want to miss out on.
Yellowstone National Park
Wyoming
Home to Old Faithful and many of the world's geysers, this national treasure is the perfect fall destination. America's
quintessential national park boasts beautiful mountain wilderness, herd of bison, and is the core of one of the last nearly intact ecosystems in the Earth's temperate zones. More than 900 miles crisscross Yellowstone, which means you have plenty of options for an exhilarating morning hike.
Stay: Turpin Meadow Ranch
With endless trails of horseback riding, fly fishing and wildlife tours, this is sure to be a vacation to remember.  A charming dude ranch with luxury accommodations sits just outside of Jackson, Wyo., waiting for guests to come relax and make s'mores after a long day of park-going.
Rocky Mountain National Park
Colorado
This park offers more than 300 miles of hiking trails, pretty wildflowers, striking starry nights and out-of-this-world mountaintop views. All 415 square miles hold an adventure for each guest to experience. Go wildlife watching and keep your eyes peeled for more than 60 species of mammals, 280 recorded bird species, 11 species of fish and more.
Stay: Handpicked Homes at Winter Park
Winter Park is Denver's playground. Just 90 miles west of the city, this area contains
stunning handpicked homes down the road from the base of the mountain and is close
to Winter Park's best restaurants.
Gabbi Markle is a freelance writer based in Athens, Georgia.