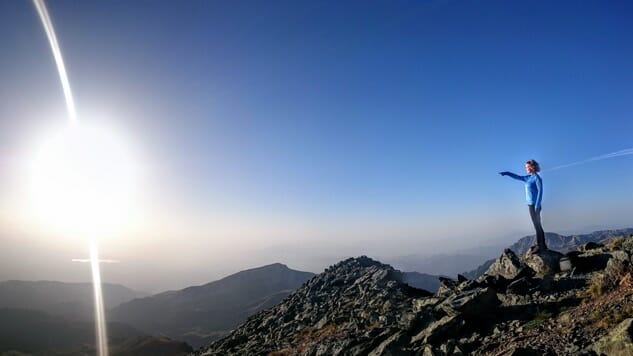 Kosovo might be the world's youngest country but that doesn't mean the tiny territory doesn't pack as big a punch as its neighbors. Nestled between the Dinaric Alps and the Sharr Mountains, this Western Balkan adventure playground offers gorgeous landscapes, dense culture, and a lack of huge crowds or conveyor-belt tourist traps.
There are three unique aspects for travelers to consider when they visit Kosovo. First is the incredible access to nature. Second, the tangible living history that resides in towns and villages. Finally, these two aspects combine to form an old world community bond that still pervades many aspects of life here. The intersection of these traits is obvious in a city like Prizren, for instance, which is often referred to as the country's cultural capital. It also happens to be at the center of some of the best hikes on the entire Balkan Peninsula.
Citizens—Kosovars—are hard-wired to be hospitable. This also holds true for tourism operators. A good example is Butterfly Outdoor Adventure, an adventure-travel company based in Pristina, the capital, and founded by Uta Ibrahimi. Ms. Ibrahimi has crafted each of the outfitter's trips, listed below, to give an outsider the most extensive and participative visit possible.
Below are three different options for exploring Kosovo's unending beauty.
1. Hike through History
Kosovo itself might only be eight years old, but the area has deep roots buried in Southeastern Europe's Balkan Peninsula. And the best part: Instead of visiting a copy-paste museum with hours of staring at text hung next to exhibits, you can actually experience history here.
One way to get knee deep in history is to hike the Bistra Peak. Among the country's highest summits, it can be found along the newly created, trans-Balkan Via Dinarica trail. This route to Bistra was once a footpath for trading between Skopje, Macedonia and Prizren, Kosovo.
Travelers will have the chance to trek the 9,000-foot peak, which sits in the central zone of the Sharr Mountains. Hikers pass through Prizren, the country's second largest city, and the calm Lumbardhi River. The road to the summit is ranked as moderately intense—making it easy for almost anyone to see one of the most beautiful views in Kosovo and into neighboring Macedonia and Albania.
2. Learn the Local Ways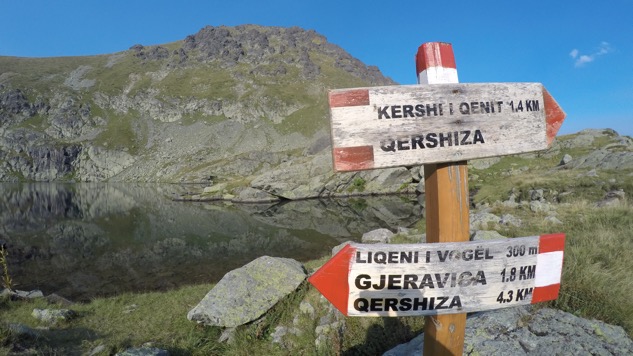 Photo: Thierry Joubert
Kosovo's unique geographical location is a big reason for its diverse cuisine. Despite its diminutive size, the country boasts a large palate including baked lamb with yogurt, leek casserole, and roasted peppers with eggplant. For visitors looking for ways to truly immerse themselves in Kosovo's culture, BOE offers a delicious method for travelers to take a piece of the experience home with them.
Spend a weekend learning from Kosovars about food, culture, community, and living a lifestyle free of artificial ingredients. Participants will walk away from this tutorial knowing how to cook three vegetarian dishes with locally derived foods like organic vegetables, seasonal spices, brown rice, nuts, fresh bread and cheese. Workshops are also held to teach travelers how to make rakija, a homemade schnapps and Balkan delicacy. In addition, visitors will spend the two-day journey in a traditional Albanian stone house, called a kulla, beneath the 8,700-foot Gjeravica Mountain, Kosovo's tallest peak.
3. Pedal the Peaks

Photo: Majstor Mile/Wikipedia
A mountain bike tour throughout the Kosovo countryside guarantees a once-in-a-lifetime experience that combines continual photo-ops and adrenaline rushes.
Adventurers start this day trip by rolling through the foothills lining the outskirts of Prizren and continue along the beautiful Sharr Mountains that separate Kosovo from Macedonia. Bikers will then make their way downhill past natural springs and vast mountainside lookouts.
After the mountains, the group will pedal to the Old Castle in Prizren, deemed Kosovo's ancient city, to explore and regroup. Riders will be rewarded for their hard work with with traditional dishes like spicy kebab and burek, a flaky meat-filled pastry.
It might sound intimidating, but this trip is designed to accommodate any skill level, whether you're a beginner or Lance Armstrong. Before starting your journey, you'll be provided with protective gear, tips about how to keep yourself safe on the trail, and a group stretch to warm everything up.
---
Sarah Bennett is a freelance journalist with a small budget and a big appetite for the world—follow her travels here.