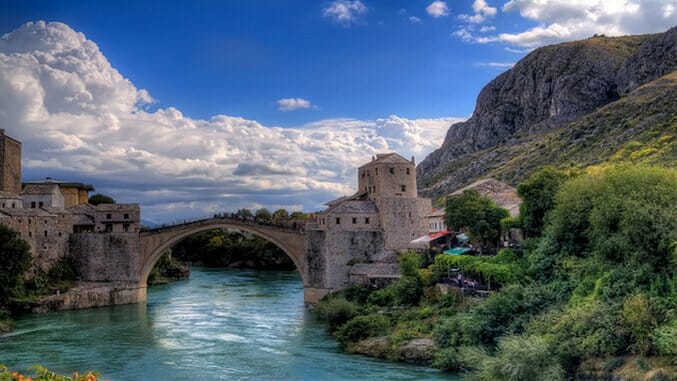 Never thought of visiting Bosnia and Herzegovina? Well, you might be soon. In our Breakout Role series, we take a look at places that have seen huge increases in tourism in the last few years, and try to figure out what's causing all the hype.
The history of tourism in Bosnia and Herzegovina isn't a short one. In the decades following World War II, the region—at the time a part of Yugoslavia—was a popular destination for British travelers, coach tours and beachgoers.
"Bosnia and Herzegovina has been receiving tourists forever basically," says Snjezana Derviskadic, who has worked in tourism since 1986, specifically dealing with development and tourism in Bosnia since the early 2000s.
In recent years, this tradition of tourism has transformed, and more people are visiting the Balkan nation than ever before. In the ten-year period between 2004 and 2014, the Bosnia and Herzegovina's number of foreign visitors per year almost tripled, increasing from 190,000 annual visitors to more than 530,000 during than span.

Lights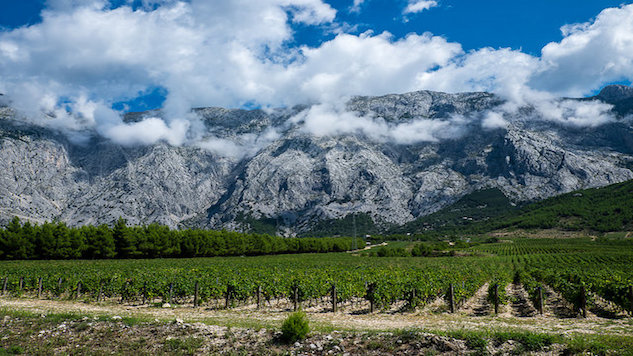 Photo: Alexandrino Arthur
In 1990, tourism in Yugoslavia was booming—the nation earned $2.7 billion dollars from the industry that year alone. However, the conflict and violence surrounding the Bosnian War caused an almost instant downturn in the hospitality industry, as the safety concerns rose and the region was forced to devote its attention elsewhere.
"Having tourism is not really something that is new, but due to the events of the 1990s obviously that wasn't something that was anywhere high on the priority list," Derviskadic says.
As Bosnia and Herzegovina emerged from the 1990s as its own nation, the following years saw a shift in how the country interacted with tourism in general. During this time, Derviskadic says it wasn't one thing, but rather many, that came together to craft a new tourism industry. First there was the increase of foreign investments and developments, which Derviskadic says spread as more and more people became aware of the economic opportunities available in Bosnia and Herzegovina.
Simultaneously, the way travelers experienced their vacations was changing globally, with tourists around the world beginning to prioritize local, off-the-beaten-path experiences over traditional draws—a mentality that doesn't seem to be changing any time soon. In a recent American Express Travel survey, 81% of travelers earning over $100,000 a year said having a personal, authentic experience was, for them, the most important aspect of planning a vacation.

Camera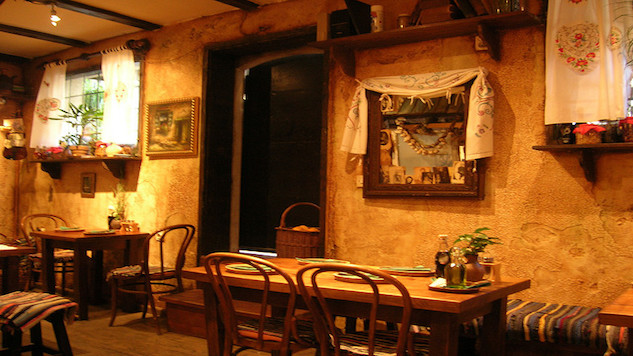 Photo: Damien Smith, CC-BY
For Derviskadic, introducing tourism at the local level has taken some careful effort. As more visitors have come to Bosnia and Herzegovina looking for a genuine, cultural experience, the population has grown in the understanding that their traditions aren't taken for granted.
"The majority of local people have lived with that heritage most of their life—in a sense they consider it normal. It's only with interaction with people who come from different parts of the world that they start appreciating what they have," Derviskadic says.
This is what Derviskadic calls the "new tourism" of Bosnia and Herzegovina: tourism that provides authenticity for the traveler while also working to show the locals the value of their own culture. One of the pioneers of this strategy was tourism operator Green Visions, which plans walking and biking trips throughout the country while also aiming to benefit the local economy and preserve the region's environment.
Derviskadic says this mentality is beginning to take hold, and that many locals now see the benefits of foreign tourists.
"For local people, initially it was just like, 'these foreigners, what are they looking at that? That particular thing has been there forever,'" she says. "Now we are at a point where they're actually kind of looking at themselves with new eyes."

Action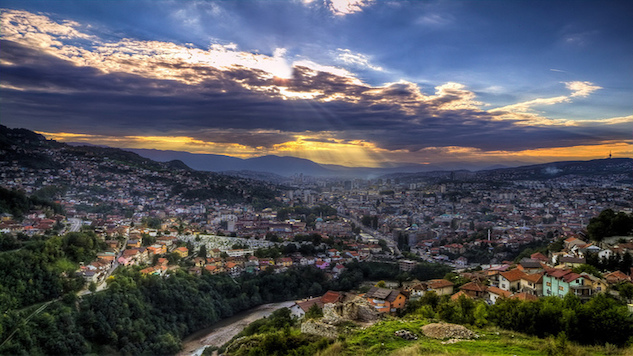 Photo: Clark & Kim Kays, CC-BY
While the intangible draws of local interaction are certainly an emphasis, there are also more concrete attractions that make Bosnia and Herzegovina such an attractive destination. The southern city of Mostar is famous for its iconic bridge and striking Ottoman architecture, while Sarajevo, the capital, wraps a fascinating history, a serene mountainous backdrop and nearby skiing hotspots all into one.
The country has no shortage of natural beauty either, with Sutjeska National Park's stark mountains providing an immersion into a more untamed environment. The Buna Spring offers the opposite end of the spectrum, as its famous cold water and small, nestled village of Blagaj, lends itself to the highly picturesque.
Still, in accordance with "new tourism" ideals, Derviskadic says one of Bosnia and Herzegovina's largest draws is the fact that tourists can feel like they're actually a part of the culture and traditions that they come to the country to experience.
"Local people are very hospitable in a way that they actually incorporate visitors into their life, rather than lay down the red carpet," she says.
When You Go
Flight Rates:Current prices can be found for between $703 and $1,535
Travel Concerns: There are no specific major safety concerns for Bosnia and Herzegovina, however the U.S. State Department advises caution during soccer matches.
Currency Exchange:1 USD = 1.82 Bosnian Convertible Marka
More Info: BH Tourism provides region-by-region information about travel in Bosnia and Herzegovina.
Top photo: Clark & Kim Kays, CC-BY
Dillon Thompson is a University of Georgia student and freelance writer with a love for travel and an addiction to coffee and hip-hop music.