This face-paced, enormous capital city has so much to offer from its historical routes and world-class museums to its cultural hubs and progressive underground music scene. With the volume of how much there is to see, London can be overwhelming, so here's a roundup of what to do and where to go for those who want to trade in tourists for townies and crowds for culture.
1. The British Museum
Founded in 1753, the British Museum is the largest museum in England and one of the oldest in the world, containing a remarkable collection of objects spanning over two million years of history. Six million visitors a year come and visit the Egyptian, Etruscan, Greek, Roman, European and Middle Eastern treasures. Highlights include world-famous objects like the Rosetta Stone, Parthenon sculptures and Egyptian mummies.
2. South Bank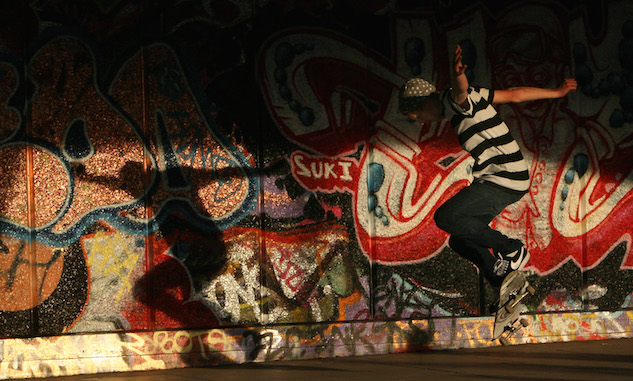 Photo by Dan Kitwood/Getty
An estimated 14 million people visit this lively stretch along the Thames each year to experience its cultural happenings. Stretching two-miles between the London Eye and the Tower of London, this procession encompasses diverse, mostly state-funded arts and entertainment venues and events. The area started emerging as a cultural hub in 1951 with the Festival of Britain, which aimed to boost morale after World War II. The Royal Festival Hall is a mark of this inclusive spirit, which later expanded to the Southbank Centre, the BFI Southbank and the National Theatre. More recently the new millennium saw the riverside's cultural happenings expand with the arrival of the London Eye, Tate Modern, Millennium Bridge and Borough Market.
3. Covent Garden
Covent Garden was London's first planned square, which is now a glitzy district of old fashioned arcades, market stalls, restaurants, shops, theatres and street performers. The Royal Opera House provides daily entertainment in the central square. Places in Covent Garden worth exploring include St. Martin's Courtyard, Seven Dials, Neal's Yard, Floral Street, Covent Garden Market, the Opera Quarter, Somerset House and the London Transport Museum. The area has become a shopping destination for clothing and crafts due to its emerging designer boutiques and market stalls. There's also a diverse range of restaurants and bars including Mexican street food, Indian and pizza
4. Brick Lane Market

Photo by Oli Scarff/Getty
This East End hot spot encompasses an assorted array of markets in and around Brick Lane. The original market sells antiques, clothing, produce and bric-a-brac at bargain prices. Others sell their old videos and CD players without a proper stall and bric-a-brac traders blend into vintage clothing stalls and shops. Further down the road at the Old Truman Brewery there are numerous markets selling vintage clothing, jewelry, music and food, including the Boiler House Food Hall, the Tea Rooms, the Backyard Market, the Sunday UpMarket and the Vintage Market. The Sunday UpMarket is a mishmash of locals, students and hipsters riffling through vintage stalls and stacks of old vinyl. There are also food stalls offering Ethiopian coffee, tapas and Japanese Yakisoba.
5. Brixton Village
This former arcade is now a bustling cultural hub home to more than 100 local and independent businesses. The arcade hosts the most vibrant restaurant scene in London and comprises more than 20 cafes, restaurants and takeaways with a wide selection of international cuisines from Europe, India, Asia, Africa, South America and the Caribbean. On Thursday and Friday nights the market is open late and live bands entertain. The restaurants have open kitchens and menus and the staff are young and friendly. Most of the restaurants are BYOB and will feed you for under £10. Highlights include the Beijing street food at Mama Lan, the burritos at Casa Morita and the delicious pulled pork burgers at The Joint.
6. Oval Space
For an iconic London clubbing experience, head to Oval Space in East London. This warehouse loft in Bethnal Green has the most forward-thinking and exciting program of London's music events including club nights and live shows. The 5,000-square-foot space has two outdoor terraces, a state of the art d&b audiotechnik sound system and floor-to-ceiling windows overlooking East London.
7. Kensington Gardens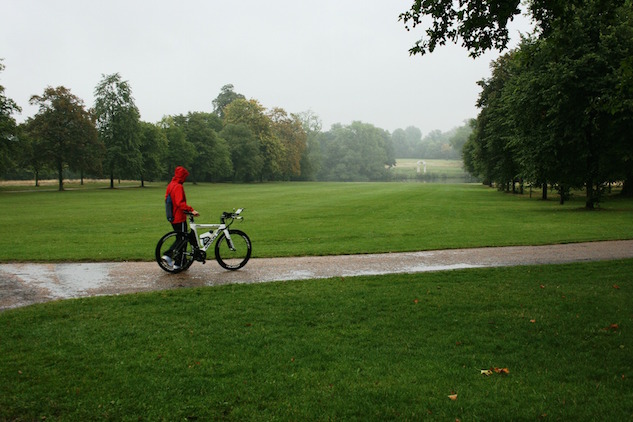 Have a seat where J.M. Barrie sat to write Peter Pan. Maybe you will feel inspired to write something just as great. Or maybe you'll just sit for hours enjoying the peace and quiet and grid of trees Kensington Gardens offers. Go early in the morning to watch the mildew rise from the grass creating a mystical mist over its 265 acres. Within the garden, visit the Peter Pan statue; the Diana, Princess of Wales Memorial Playground; and the round pond. Walk by or take a tour inside the Prince's home, Kensington Palace. Continue walking east to seamlessly cross over into Hyde Park.
8. South Kensington Museums
A trio of world-class, free museums are clustered together in South Kensington. The Victoria & Albert Museum contains art and design works from the last 3,000 years encompassing ceramics, furniture, fashion, jewelry, photographs, sculpture, textiles and paintings. Across the road in the Science Museum there are seven floors of educational and entertaining exhibits including Apollo 10 and a flight simulator. Next door is the Natural History Museum where you can experience an earthquake, see an animatronic T-Rex and ice skate in the winter.
9. Parliament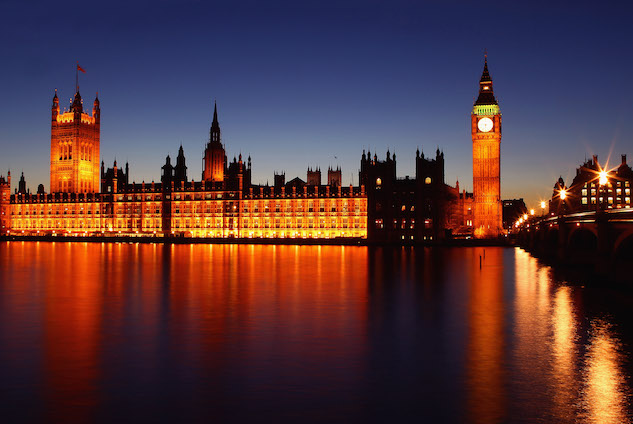 Photo by Julian Finney/Getty
If you're going to do one super touristy thing in London, make it a visit to the Houses of Parliament. While a tour inside is riveting (if you like to watch C-SPAN), all that's necessary is a few moments outside to take in the spired structure that glows no matter what time of day. As you exit the tube and look up, try not to be blown away by Big Ben.
Hatty Copeman is a London based freelance journalist who writes about travel and culture.