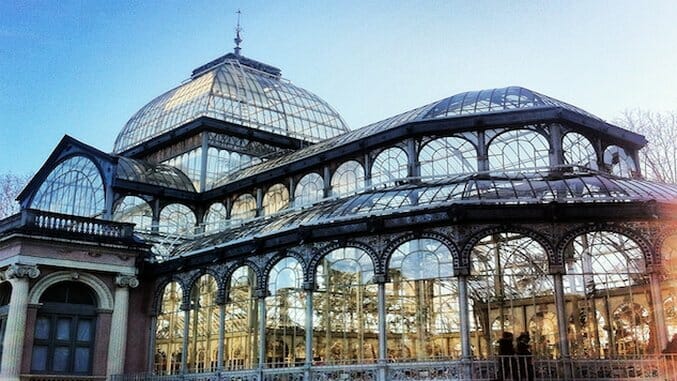 Madrid, the capital city of Spain, is one of those cities that somehow seamlessly blends charm, cosmopolitan nature and its historical past. The past is what frames the true beauty of this city and it is etched everywhere—in the architecture of the buildings, the eateries lining every street, and the spirit of the people walking around. It's apparent in the many museums with artistic masterpieces and even the huge hind quarters ready to be stripped down to jamón serrano. To truly experience the heart of Madrid, dare to have a day in the life of a Madrileño with our checklist:
1. El Parque de El Retiro
This sprawling park, a refuge in the middle of the metropolis that is Madrid, is known for its lush greenery with more than 15,000 trees and has become an unofficial meeting place for many to exercise. Some highlights in El Retiro are the Rosaleda, an awe-inspiring rose garden initiated by past mayor Carlos Prats that houses more than 4,000 rose bushes; El Estanque Grande, the Great Pond with rentable boats for rowing; and El Palacio Cristal (pictured at top), a stunning all-glass palace designed after one that existed in London.
2. Mercado San Antòn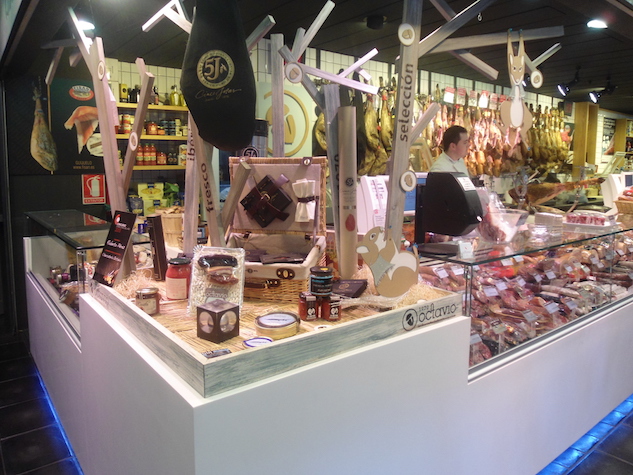 Madrid is home to some of Spain's most renowned markets but this one in particular merges the traditional sense of a Spanish street market with a bit of flair. Food at Mercado San Antón in the Chueca barrio runs the full gamut, from jamón serrano, Spain's pride and joy dry cured ham, to snazzy, gourmet burgers. Be sure to zip up to the top floor of the market; there's a rooftop bar to imbibe inventive cocktails with great views of Chueca.
3. Malasaña Nightlife
Perhaps one of the most interesting, happening barrios in Madrid, Malasaña makes the perfect choice for a night of bar hopping. La Ardosa is a good spot for those beer obsessed, with many types on tap. For those more into cutesy cocktails, a spot like Vacaciones fits the bill. For late night eats, swing by Greek and Shop to cure your case of the munchies.
4. Spanish Cuisine at Lateral
When one thinks of dining in Spain, they picture paella accompanied by glasses of full bodied red wine and tapas galore, and Lateral, a restaurant with many locations throughout Madrid, makes good on capturing the essence of Spanish cuisine and breathing new life into it. Tasty bites like spinach ravioli with a creamy goat cheese sauce or bowls of ceviche with seasonally fresh ingredients are menu standouts. Make reservations well in advance, this restaurant is popular and the wait can be long. The food is just that good.
5. Gran Via
Right around the corner from La Puerta del Sol, the city center of Madrid, the Gran Via stretch is home to hordes of great shopping, so don't forget your credit card. After shop-hopping, relax with a glass of bubbly above; also on the Gran Via is the luxurious Hotel de Las Letras, with a beautiful rooftop space and bar (pictured above). Drinks can be pricy here but you'll forget about that once you're up top taking in the views of the bustling city below. If you're in need of a meal, however, the hotel's restaurant is waiting for you.
6. Clubs
To experience Madrid nightlife like Madrileños means being prepared to party hard and late into the morning, 6 a.m. in the morning to be exact. Right in Sol is Discoteca Palace, the perfect place to drink and dance. Cost of entry can vary so check the website (or call) before going. Typically your entry will include a couple drinks.
7. Foreign Food in Lavapiés
Perhaps one of the most underrated barrios in Madrid, Lavapiés is a goldmine for the most scrumptious, non-Spanish eats. Dining in Lavapiés is perfect for a slow Sunday afternoon recovering from last night's—or the morning's—disco. Tacos anyone? Try Maria Bonita's Taco Bar; not only are the margaritas delicious (and potent) but the pork tacos pack plenty of spicy punch and the nachos are piled high with cheesy, guacamole goodness. Indian food is another great find in this neighborhood and to get the full experience, sit out on the terrace at Shapla Indian Restaurant, one of the many places to try on what has been dubbed the curry mile, a long string of Indian dining spots on Calle Lavapiés.
Nneka M. Okona is a writer based in Atlanta, Georgia, who lived in Madrid and three years later still sings its praises.