Dashing Hotels Deals in Top Holiday Destinations
Photo courtesy of Acme Hotel Company
Travel
Lists
hotels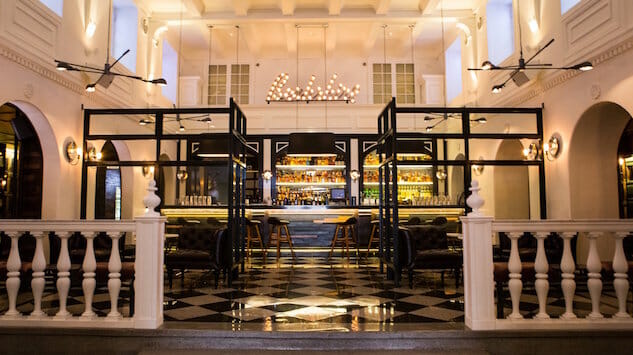 It's beginning to look a lot like the holidays with peppermint lattes, twinkling lights and the aroma of smoldering logs in fireplaces. The holidays can be expensive and stressful—a bad combination for anyone. But when those two negatives meet, make it a positive with an inexpensive getaway your own wish list for Santa.
CheapTickets picked their favorite two- and three-star hotels in some of the season's top destinations, saving customers up to 33 percent on accommodations compared to the locations average prices.  
Full disclosure: CheapTickets doesn't pay for this content. We cover these suggestions based on an editorial desire to bring solid content to readers about hotels deals during the holidays. Regardless, reporting good deals to travelers is part of our mission. Please enjoy.

Acme Hotel Company
Chicago
Just two and a half blocks from the Magnificent Mile, Acme Hotel Company (pictured above) is Chicago's hip high-tech hotel. Each room at the Acme Hotel features a smart TV, Apple-friendly and PC-compatible hookups and ready plug-ins to display content on the television. The rooms also feature a mini-bar, snack tray and a wet bar. While these rad amenities and funky decor set this hotel apart from others, its coolest addition might have to be their "Hair of the Dog" add-on that includes two bottles of Gatorade, two aspirin packets and a $25 certificate to MBurger that will have you rallying and continuously coming back to the Acme.
-Sample average daily hotel price: $88
-Percentage of customers who would recommend: 100%
The Vagabond Hotel
Miami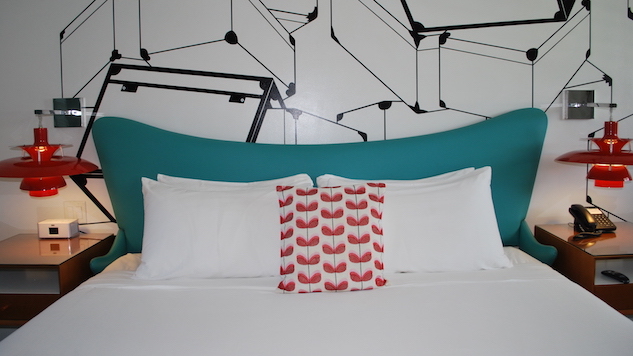 Photo of The Vagabond Hotel
This 1950s inspired boutique hotel is no stranger to travel connoisseurs, foodies and style seekers. The Art Deco-style property is newly renovated and includes a small poolside stage near its large outdoor heated pool with its original and resorted tile artwork, a cocktail bar nearby, free coffee and breakfast pastries and rooms brimming with designer home comfort. If holiday decor is getting too much, the Vagabond's retro-luxe lifestyle in Miami with its sleek white walls infused with dynamic hues is just what might be needed to snap you out of the holiday hues.
-Sample average daily hotel price: $176
-Percentage of customers who would recommend: 95%
Excalibur
Las Vegas
Excalibur mimics a fairytale castle built for all ages. Underneath the iconic crimson-and-cobalt, pointed rooftops there are activities every family member will appreciate. The castle-like resort includes a casino, an arcade room, a full-service spa and an outdoor pool and poolside bar. The hotel's medieval theme continues to its entertainment with the Tournament of Kings which will turn into a holiday wonderland between November 23 and December 26. A mythical Merlin and falling snow will be present at the jousting match as guests enjoy their three-course meals while Knights battle for King Arthur's honor.
-Sample average daily hotel price: $53
-Percentage of customers who would recommend: 77%
The Redondo Beach Hotel
Los Angeles
The newly renovated Redondo Beach Hotel keeps their guests' needs in mind featuring plush beds, a continental breakfast, which includes made-to-order waffles, rooms with city or harbor views, and flat-screen TVs. Activities and amenities offer a year-round heated pool and spa to relax before or after the holiday festivities and bicycle rentals. Monday through Thursdays Redondo hosts a Wine Down Reception for mingling guests which features a selection of wine, craft beers and light appetizers such as pita bread, assorted cheese, charcuterie meats and trail mix.
-Sample average daily hotel price: $182
-Percentage of customers who would recommend: 95%
Bay Club Hotel and Marina
San Diego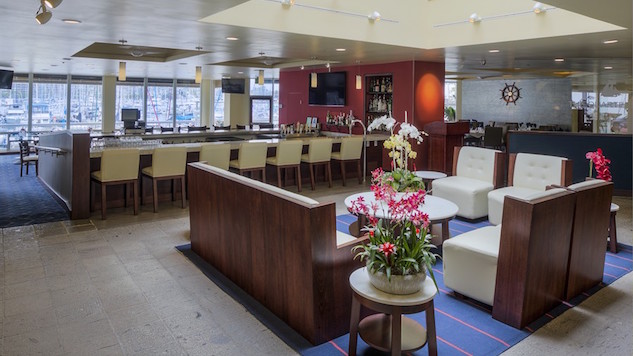 Photo courtesy of Bay Club Hotel
Unwind at the Bay Club Hotel Marina, which offers room views of the San Diego Bay, Point Loma, the downtown skyline or its private marina. Hotel amenities and perks for guests include complimentary WiFi, a fitness room, discounted local attractions tickets and an outdoor heated pool and hot tub. Eat with a panoramic view of Shelter Island at the resort's waterfront dining area, the Quarterdeck Restaurant & Bar. Guests have the option of dining inside or outside while enjoying Taco Tuesday or Wine Wednesday around a fire-pit table.
Ring in the New Year with style with the New Year's Eve Parrot Head Party with packages including a room and dinner.
-Sample average daily hotel price: $176
-Percentage of customers who would recommend: 95%
Lauren Spiler is a freelance journalist based in Athens, Georgia. Most call her Spiler.