If streets could talk, Richmond, Virginia, would have a lot to say about America's history. The Powhatan tribe settled here in the 1500s, planting tobacco crops that would one day fuel an industry so prosperous, it would pull the city through the Great Depression. It was in Richmond's St. John's Church that Patrick Henry declared, "Give me liberty — or give me death!" in 1775, a speech that helped put the Revolutionary War in motion. Eight-six years later, when the United States split, the Confederacy established Richmond as its capital. Two trailblazing authors, Edgar Allan Poe and Tom Wolfe, lived here and went on to create new genres of literature (horror stories and New Journalism). Bill "Bojangles" Robinson, the legendary tap dancer turned human rights activist, was discovered busking in front of Richmond's Globe Theater.
Let's not forget that the National Bureau of Economic Research found Richmond is the happiest U.S. city.
Shall we go on?
Richmond's dedication to preserving its rich past has made it a must for history buffs, while its eye on the future has earned it nods from MarketWatch (a top city for business growth) and Forbes (an up and coming city for entrepreneurs). A trip to Richmond just might have you itching to move; but, assuming you only have 36 or so hours, here's how to make the most of your visit.
Day One
Morning
On your drive from the airport or train station, skip the direct route along Interstate 195. Instead, take a detour via Monument Avenue (pictured above), the city's most celebrated street. It's lined with stately churches, mansions, and apartment buildings—many designed by John Russell Pope, the architect responsible for the Jefferson Memorial, the National Archives and the National Museum of Art. A grassy mall bisects the street and showcases statues honoring Confederate generals Robert E. Lee, J.E.B. Stuart, Jefferson Davis, Thomas "Stonewall" Jackson, and Matthew Fontaine Maury, as well as tennis star, Arthur Ashe.
For satiation that lasts all day, The Black Sheep is the answer. This hip cafe, built in a refurbished house near the Jackson Ward neighborhood, has attracted throngs of intrepid diners (including Man v. Food host Adam Richman) eager to take on one of its 2-foot, 2.5-pound "battleship" sandwiches, each named for a Confederate Navy vessel. They're listed on the menu under the impudent heading, "War of Northern Ingestion." Seeking something slightly less gluttonous? Order the Green Eggs & Lamb (baked frittata with pesto, spinach, potato, scallions, derby sage cheddar, grilled lamb and pork sausage), or—if you have a sweet tooth—the French toast, which comes battered with a Rice Krispie crunch and topped with warm coconut syrup, caramelized bananas, spiced pecans and shaved chocolate.
Afternoon
The city abounds with top-notch educational attractions. Journey to 19th century Richmond at The Edgar Allen Poe Museum, where you'll find manuscripts, letters and other personal belongings of America's most famous macabre writer. The Virginia Museum of Fine Arts houses more than 33,000 works of art from almost every major world culture, including Chinese jade, Russian Faberge eggs, African masks and an Egyptian mummy.
One of Richmond's most historical sites is also one of its most picturesque. Hollywood Cemetery, a 135-acre expanse of hills, valleys and trees adjacent to the Oregon Hill neighborhood, overlooks the James River, offering views of the downtown skyline to the north and Belle Isle (a popular city park) to the south. It is the final resting place for two American presidents, James Monroe and John Tyler; Jefferson Davis, President of the Confederate States of America; six Virginia governors; two Supreme Court justices; 22 Confederate generals and more than 18,000 of their soldiers (for whom a 90-foot granite pyramid-shaped memorial was erected in 1869). The cemetery website provides a map for visitors, and several organizations lead guided tours, including the Valentine Richmond History Center, Segway of Richmond and River City Segs
Evening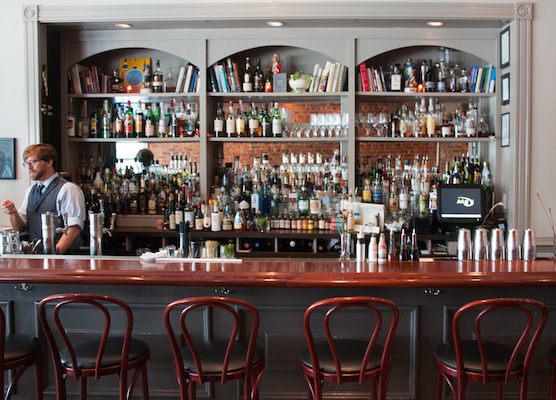 HeritagePhoto by Will Blunt
Relax and recharge at Heritage, which nabbed the coveted "Best Restaurant" and "Best Chef" (Joe Sparatta) accolades at this year's Elby Awards, a ceremony recognizing the region's culinary superstars. Nestled in the trendy Fan district, this spot sports stylish decor (exposed brick walls, wood floors with black and white tile accents, and recessed lighting) that doesn't feel like it's trying too hard. Farm-to-table is Heritage's mantra, so its menu rotates with Virginia's growing seasons. If you happen to make it this summer, try the panzanella salad with local heirloom tomatoes, burrata and herbs. Equally outstanding is Heritage's long list of libations, which includes nearly 100 domestic wines and beers, and more than 25 unique elixirs (purchase "The Cocktail Passport" for recipes and a nifty souvenir). Favorites include the Main Street Buck (ancient age bourbon, home-brewed ginger beer and citrus) and the Bitter About My Hot Friend (lunazul reposado tequila, Campari, agave, lemon and spice).
For after dinner entertainment, visit The National, an ornate theater from the 1920s that once staged vaudeville shows and silent films, and now draws big name artists such as Wilco, Widespread Panic and Reel Big Fish.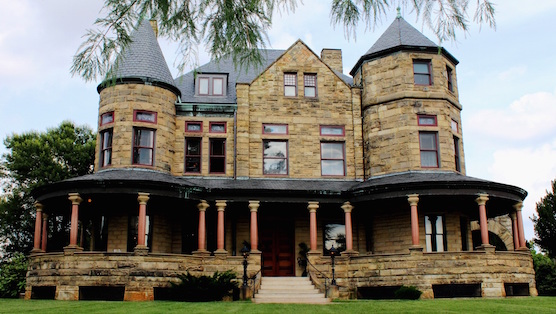 Photo via Maymont Foundation
Day Two
Morning
Grab an espresso and an almond croissant at Sub Rosa then head to Maymont for a scenic stroll. Major James Dooley, a Civil War veteran and prominent attorney, and his wife, Sallie Mae, built a 12,000-square foot, 33-room Romanesque Revival mansion here in 1893, which they bequeathed to the city, along with their 100-acre estate. The property includes fitness trails; many specialty gardens; an arboretum; a children's farm with goats, sheep, pigs, chickens, donkeys, cows, rabbits, pigs, geese and ducks; and a wildlife center with alligators, venomous snakes, black bears, bison, otters, white-tailed deer, gray fox, bobcats, bald eagles, owls and other birds of prey. You can also tour the Dooleys' home for a peak at life during the Gilded Age.
Afternoon
Recall 1861 to 1865 from the perspective of Confederates, Union soldiers, and slaves at The American Civil War Museum before visiting the Virginia Holocaust Museum for a sobering reminder of man's capacity for evil and the danger of prejudice and fanaticism. Be advised: in addition to grisly narratives and photographs, this museum features reproductions of a gas chamber and a crematorium.
No trip to Richmond is complete without a stop in Carytown. This 3/4-mile stretch boasts more than 300 independent businesses including spas, tattoo parlors, coffee houses, pet grooming salons, restaurants and retail options of all sorts, such as Mongrel. You could easily lose hours perusing the wares—some, chic; most, cheeky—in this eclectic gift shop.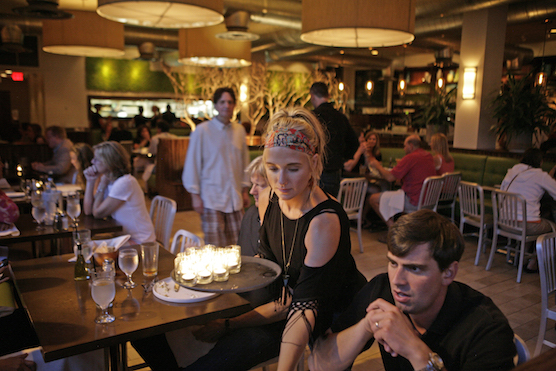 The DailyPhoto by Jay Paul/Getty
A stellar brunch choice is The Daily Kitchen and Bar. The menu includes all the usual suspects (pancakes, omelets, benedicts, mimosas and Bloody Marys), but if you're hankering for something more memorable, try the Fig and Pig (a white pizza with pulled pork, figs, mozzarella, arugula and fig balsamic reduction) and the Pama Champagne Cocktail (prosecco, pama liquor, solerno blood orange liquor, and fresh orange juice). The Daily also has ample vegan, gluten-free and Paleo options. Recessed doors open out to a patio, creating an open-air dining room that's accented with a lime green wall of live New Zealand moss.
Evening
Before leaving, get intimate with Richmond at The Hill Café, a small, local favorite in the historic Church Hill neighborhood. Exposed brick, that's been painted a warm pumpkin shade and is up-lit after dark, creates an ambiance that's sociable, but not saccharine. Its comfort food (most notably the fried green tomato and pimento cheese BLT) draws many patrons, but its lighter fare deserves praise too, particularly the sesame seared tuna tataki and the cilantro jalapeno hummus.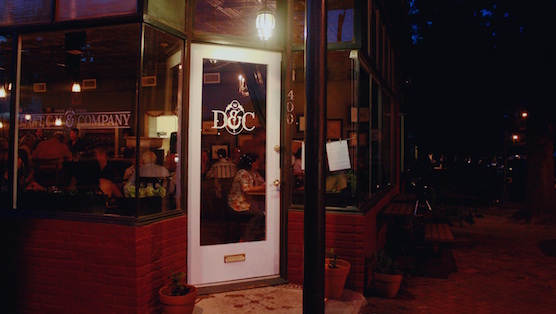 Dutch and Co.Photo by Kendal Dennis
Duck around the corner to Dutch & Co. for a refreshing nightcap. Tony details, such as chandeliers, decorative mirrors, and a pressed tin ceiling, disguise any evidence of this restaurant's humble beginnings as a Laundromat. Behind the bar are two multitalented mixologists who program computers by day and create deliciously simple cocktails by night; their specialty is the Basil Smash (Tito's vodka, St. Germain, grapefruit cordial, lemon and basil). If you prefer desserts to drinks, you must try the honey pot (honey pudding, garnished with floral ice, macerated blueberries and honey brittle).
Getting There:
Richmond International Airport services Allegiant, American, Delta, JetBlue, Southwest, United, and US Airways. Amtrak has two stations here, as well.
Where to Stay:
Nothing compares to the grandeur of The Jefferson Hotel, which opened on Halloween in 1895 and has since hosted 13 U.S. presidents and countless celebrities. Its staircase is often mistaken as the one from Gone With the Wind, but that inaccuracy hardly detracts from its intrigue. The marble pools in its Palm Court Lobby once held baby alligators that Richmond businessmen brought back from vacations to Florida. (The last gator, named Old Pompey, remained here until his death in 1948.) In addition to luxury accommodations and an indoor swimming pool, The Jefferson houses a salon, a florist, a boutique, and Lemaire, a much-lauded restaurant run by chef Walter Bundy whose skills have been recognized by The James Beard Foundation, the Southern Foodways Alliance, the Food Network, the Cooking Channel, and Esquire magazine.
The Berkeley Hotel, modeled after the Berkeley Castle in England, features spacious guestrooms with high ceilings, solid cherry furnishings, and high-quality fabrics including 100 percent cotton Frette sheets and Goose down pillows. It is within walking distance of the State Capitol,
bars and restaurants in the historic Shockoe Slip area, and the James River Canal Walk. Special amenities include free Wi-Fi, terry bathrobes, and a complimentary daily dessert.
Travel back in time at The Linden Row Inn. Guestrooms in these 19th-century Greek revival row houses feature antiques and reproductions from the Victorian and Empire periods and spa-style granite bathrooms. A courtyard garden makes this spot a popular choice for weddings.
Katie Hendrick is a freelance writer in Sarasota, Florida. Her work has appeared in Garden & Gun, Popular Mechanics, The Local Palate and Our State.