Jet-Set Bohemian: Globetrotting for a Signature Scent
Photo courtesy of the Office de Tourisme de Grasse
Travel
Features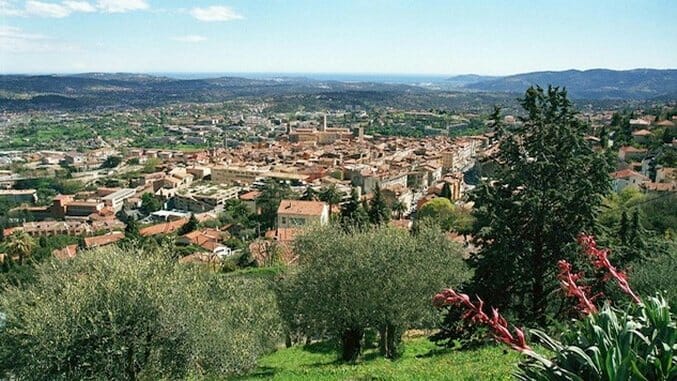 A jetset lifestyle doesn't have to be all private planes and decadent digs. In Paste Travel's Jet-Set Bohemian series, we blend the best of high and low for just the right balance … enticing everyone from backpackers to luxury boutique hotel lovers to come along for the ride.

Hundreds of small, chestnut-colored bottles line the tiered shelves of a perfumer's organ, stacked just like the piped instrument it's named after. Perfectly displayed like potions at an apothecary, the essential oil-filled bottles cascade down the rows by size. Larger bottles are filled with aromas of fresh lemon and spicy bergamot, the first scent to hit your nose when spraying perfume. The tinier bottles on the bottom, meanwhile, contain more concentrated oils, since just a drop of cedar or patchouli is enough to do the trick, making sure your perfume lingers throughout the day. Of course le nez, French for a nose or perfumer, doesn't need to look at size or the tiny white labels to know what scent sits inside. By the time they finish training, their nose already has at least 3,000 of the main essentials memorized. As I sit down to my own mini version of an organ in Grasse, France, a medieval village perched 1,150 feet above the Mediterranean near Cannes, I have a much easier task: distinguishing between nine scents to craft an Eau de Cologne.
Over the past 400 years, Grasse transitioned from a town specializing in tanning leather hides to the "Perfume Capital of the World," birthing fragrance legends like Chanel No. 5. Grasse is still the home base for many perfumeries today (if you're familiar with Le Labo, they have a factory here)—and the location of one of just three schools in the world for noses—although only a few flower fields remain. Chanel just so happens to be the owner of one, filled with the city's two trademarks: jasmine and Centifolia "May" rose.
Each spring, Grasse pays tribute to its roses with a four-day festival, taking place this year May 5-8, bringing 50,000 roses from across France and Italy for the Rose Expo. During the six-week harvest that lasts through mid-June, the roses in Grasse's gardens are picked the same day they open to fully capture the signature light honeyed scent. Now's the time to take a little road trip from Cannes before the film festival kicks off and see these beauties in full bloom at gardens like the Domaine de Manon, whose Centifolia roses are one of the ingredients in Dior perfumes.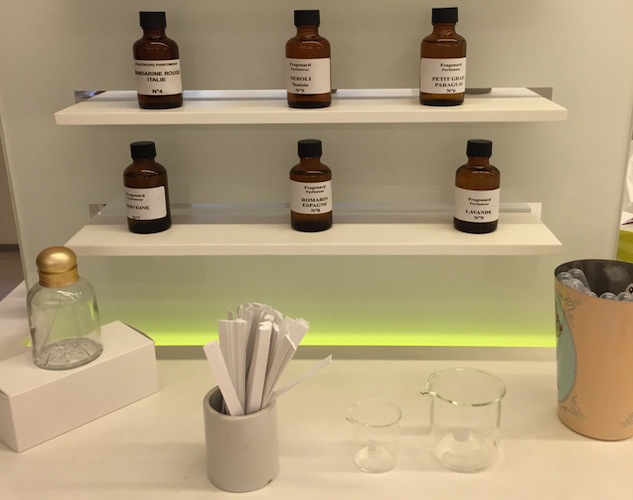 Photo by Lane Nieset
Back in town, Fragonard, celebrating its 90th anniversary this year, is one of the three main perfumeries offering factory tours and fragrance-crafting workshops. In the hour-and-a-half long apprentice workshop, you'll learn the basics when it comes to crafting a light Eau de Cologne, playing chemist with bottles of red Italian mandarin, Tunisian neroli and rosemary.
As I sat with my nose, Michèle Dulac, who has been working with the company for the past seven years, she broke down a bit of the science on what it takes to make a perfume you'd actually want to wear for a full season. Think of it as a one-two-three process: Start strong with a large amount of top note like citrus, which hides the Cologne's ethanol base, and is the first to fade. The second step is putting together the heart of the fragrance, made up of more dominant notes that settle and open on your skin as the day wears on. It's all about creating a mood, so if you're going for a more sophisticated scent, double up on the neroli. Something reminiscent of summertime, add a splash of mandarin. Just a few drops of woody, herbal scents like lavender make up the base of the fragrance, the part that makes a scent stick around for days. Just one perfume alone can be made up of almost 50 scents. While not as complex, crafting my own nine-blend Cologne still did the trick—a smoky scent with hints of spicy citrus seeping through.
If you're really serious about developing a formula for your signature scent, take the process a step further at La Réserve in Paris. In the Beauty and the Beast-inspired hotel library not far from the Champs-Élysées, you'll meet with a nose who's created perfumes for all the greats: Chanel, Dior and Paco Rabanne. The one-on-one consultation is almost like sitting down for a session with a psychologist (just replace the doctor with a perfumer and the office with a five-star hotel). Drawing inspiration from your personal history and scent-triggered memories, the nose will custom-design a scent that you can say yea or nay to until you've struck just the right blend. Depending on the formula you drum up together, the back-and-forth process can take anywhere form a month to a year before it's bottled in the design of your choosing and ready to head back and become a mystery scent that has everyone asking what you're wearing.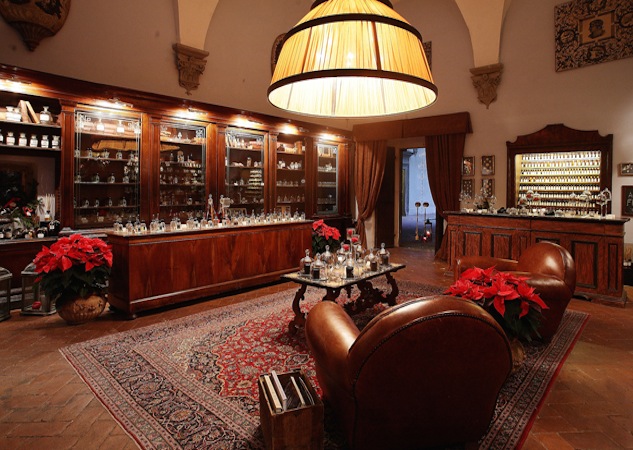 Photo courtesy of Carlo Cantini
Florence is another city that's no stranger to bespoke scents, with a history tracing back to Catherine de' Medici times, when the future queen commissioned a fragrance for her marriage to France's Henry II. The monks of Santa Maria Novella switched out the typical base of olive oil or vinegar for alcohol to craft the signature scent dubbed "Acqua della Regine," or Water of the Queen, that became an instant hit at court. You can still visit the 400-year-old apothecary, but Florence is also home to a more off-the-radar perfume lab that lies in the cellars of the Renaissance Baroque Palazzo Corsini Antinori-Serristori, near the Basilica of Santa Croce. On Discover Your Italy tours, Aquaflor Firenze's master perfumer Sileno Cheloni guides guests through the process known as the "perfumer's ritual," sifting through more than 1,500 single scents to find just the right mix of memory and emotion from essences like sandalwood and Taif Rose that will be blended to perfection in your bottle.
Lane Nieset is Paste's Jet-Set Bohemian columnist and a freelance writer covering all things travel from her home base in Nice, France.