Japan's economy may still be a bit shaky, but the tourism industry is doing just fine—in fact, the country is expecting 2015 to be a record year. As Tokyo gears up to host the 2020 Olympics, developers are struggling to keep up with the rising demand for accommodations, even going so far as to convert office buildings into bare-bones, low-cost lodgings.
For those looking for a bit more space to spread out in the famously congested city, Airbnb is becoming an increasingly popular lodging alternative. Japan is one of the company's fastest-growing markets, with Airbnb cofounder Nathan Blecharczyk reporting that the country has grown almost 400 percent as a destination over the past year.
If you're open to sharing a room, you can snag a bed for just $10, while whole-place rentals average about $85. For our purposes, we stuck to conveniently located listings with tried-and-true "Superhosts," cutting off our search at $100. Here are 10 of our favorites.
Note to reader: Descriptions correspond to the images just above text. And, please make sure to double-check prices and details before booking your stay.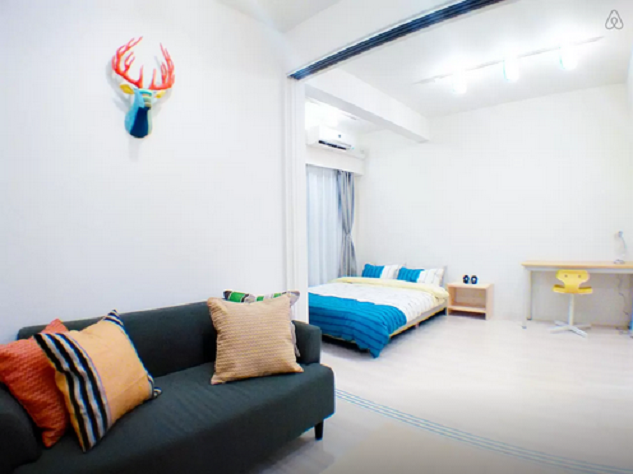 This bright ground-floor unit is located in a newer building in the residential Meguro District just south of Tokyo's transportation circle. There's a double bed, two futons for extra guests, a fully equipped kitchen, and a mobile Wi-Fi device. Nearby you'll find plenty of restaurants and izakayas, and the Toritsu Daigaku train station is a short walk away. Hosts Erika and Nick say they sometimes invite their guests over to introduce them to the real Tokyo.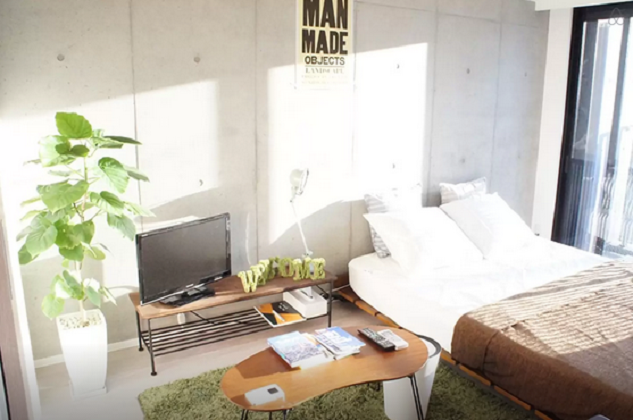 While past guests praise the stylish furnishings and ultra-modern amenities at this Shibuya apartment, owner Masa plays a starring role in most reviews. From picking up guests at the station and recommending the best ramen to thoughtfully stocking the space with guidebooks, drinks, and even toothbrushes, this is a Superhost who's worked hard to earn his title.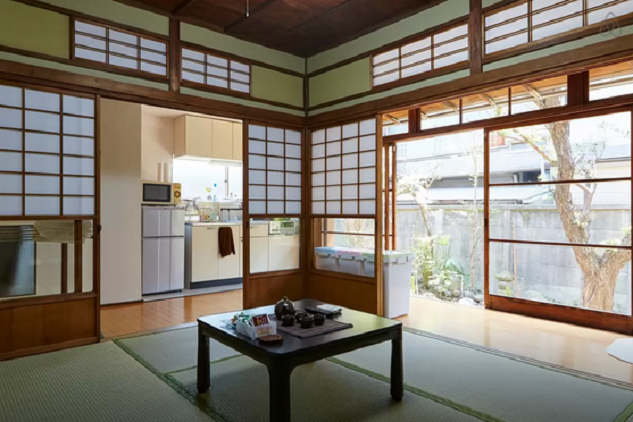 Experience life in a Japanese house with this roomy rental, located in a quiet area near Shinagawa train station, one of Tokyo's busiest. The neighborhood boasts traditional Japanese shops and restaurants, and Tennozu Isle is within walking distance.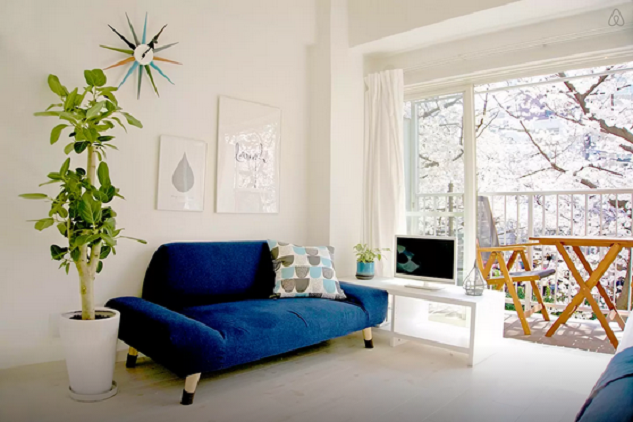 You'll have a view of the Meguro River from this little studio, offering an outstanding view of the cherry blossoms in the spring. Toiletries, towels, portable Wi-Fi, and kitchen necessities are provided, and the apartment is a quick walk away from popular neighborhoods like Shibuya and Ebisu.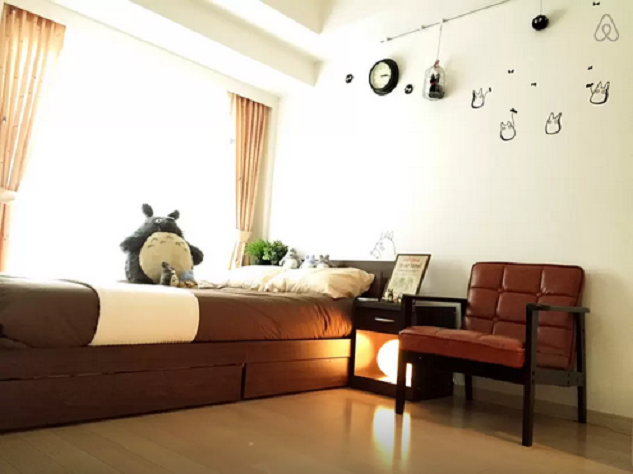 Whether you're traveling with kids or you're just a big fan of Studio Ghibli, this Shinjuku apartment is undeniably fun. Host Yohei has decorated the space with his personal collection of Totoro and Ghibli characters, along with cooking supplies, a washing machine, and unlimited portable Wi-Fi.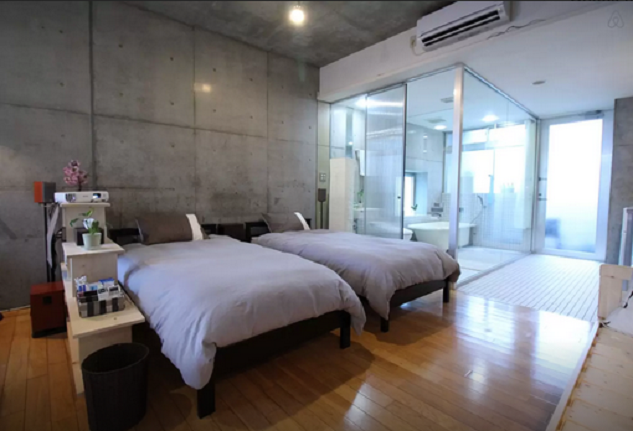 With concrete walls and grey furnishings, this Ikebukuro apartment has a dark and industrial vibe—but past guests don't seem to mind. While they do often mention the noise from a nearby train, most seem appeased by the comfortable beds, giant movie projector screen, and extra-large soaking tub. The bustling neighborhood is known as a major shopping destination in Tokyo.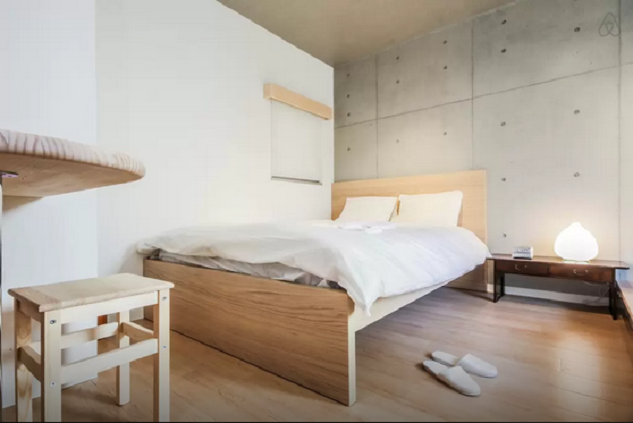 A serene escape from the chaos of the city, this minimalistic apartment blends modern furnishings with traditional Japanese décor. Within walking distance of four train stations, it's in the up-and-coming, bohemian Shimokitazawa district. Past guests praise host Tomoki for being responsive and helpful when navigating the city.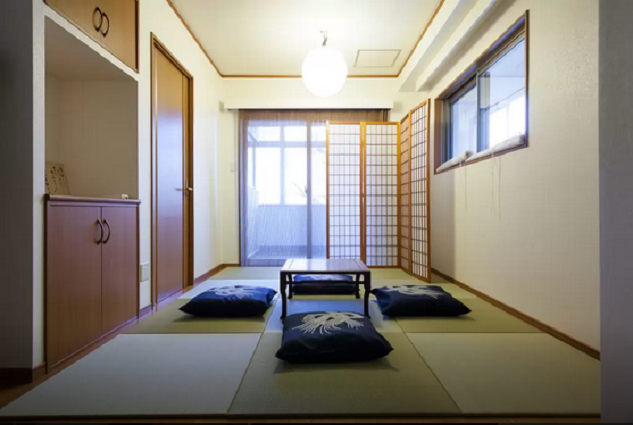 Ideal for a larger group, this house in Asakusa can accommodate up to six people. Owner Keiko greets guests at the nearby train or metro stations to show them to the apartment, and she's even been known to prepare snacks for guests when they leave. The traditional room layout gives visitors a real taste of everyday life in Japan.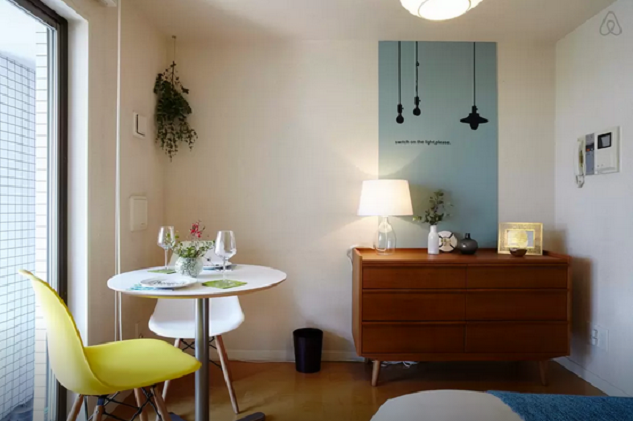 Vintage-style furniture gives this Chuo District apartment a midcentury modern American feel. It's close to four different metro stations, with shopping and ramen restaurants just around the corner. There's a little table for having meals at home, a washer/dryer, and plenty of storage.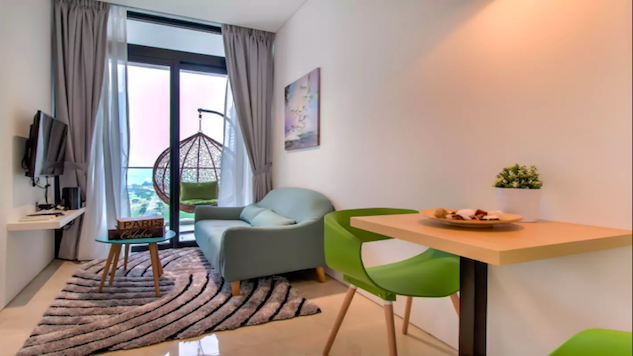 Floor-to-ceiling windows keep this modern apartment looking bright all day. Just five minutes from stylish Shibuya, it has a comfy bed, a workspace, a big bathtub, and a balcony with a view of the surrounding area.

For more on Tokyo's many neighborhoods, be sure to check out Airbnb's guide to the city.
Paste's Airbnb columnist Erica Jackson Curran is a former alt-weekly editor turned moonlight freelancer based in Richmond, Virginia.