Breakout Role: After Financial Strain, Greece's Tourism Industry Is Bouncing Back
Travel
Features
Tourism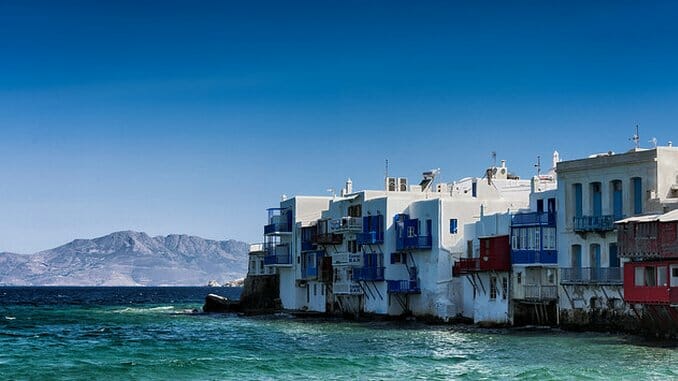 Never thought of visiting Greece? Well, you might be soon. In our Breakout Role series, we take a look at places that have seen huge increases in tourism in the last few years, and try to figure out what's causing all the hype.
The recent history of Greece's tourism industry feels like something from an inspiring, feature-film-caliber comeback story. In 2010, the country's debt crisis crippled its economy, with riots, financial turmoil and unemployment affecting the reliability of essentially every Greek business sector—including tourism.
In the following years, the nation's previously steady visitor growth flattened out, as many international travelers were left with concerns as to how their vacations might be affected. With bookings decreasing and tourist spending falling, it looked as though Greece's financial issues were jeopardizing the industry.
Seven years later, the nation has bounced back in heroic fashion. Instead of becoming a casualty of the debt crisis, Greek tourism has been one of its saviors. Since 2014, Greece's number of annual visitors has been growing at double the international average, and this year's total visitor count is expected to exceed 30 million times what the figure was in 2012.

Lights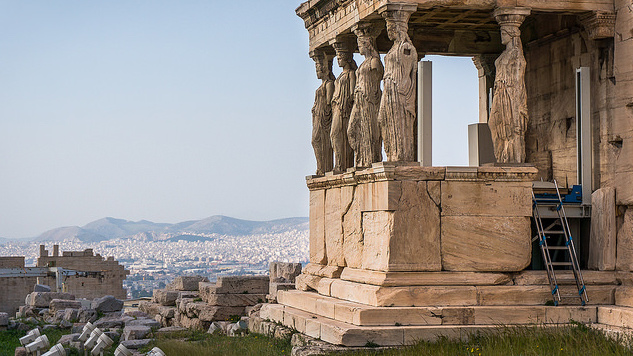 Photo: Juan Verni, CC-BY
A large part of this incredible transformation can be traced back to the Greek government, which has taken measures to make the country more appealing and more accessible for vacationers. Overall, these policies are pretty wide-ranging … since the crisis, the national tourism organization has invested more in transportation to the country, marketed to more niche demographics and appealed to new countries such as China.
Additionally, hotel developments have been on the rise, and it seems as though investors feel confident in building up Greece's tourist infrastructure. Christos Stergiou, the founder and CEO of European travel company True Trips, agrees with this assessment. For Stergiou, the construction of brand new restaurants, bars and accommodations have made his tours far more accessible.
"In terms of hotels and experiences that we offer to our guests—it's night and day, Stergiou says. "We're talking about two different countries in the last five years."
As the industry has rebounded, Greece has also begun to reclaim its status as a premier vacation hub, earning the country loads of attention and free advertising. This year alone, Travel + Leisure, Conde Nast Traveller and The New York Times have ranked Greece as a top place to visit in 2017.

Camera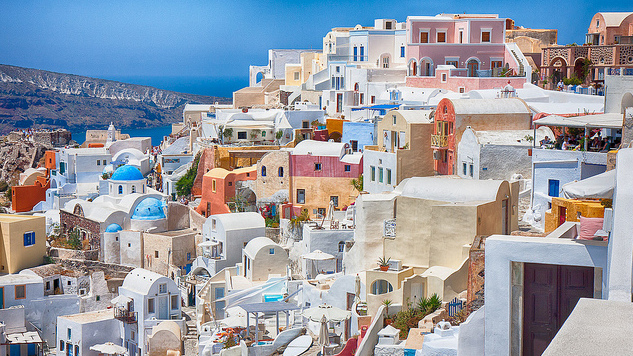 Photo: Edward Dalmulder, CC-BY
Despite these major improvements, Greece's economy is still relatively unstable, making the advantages of this rise in tourism seem all the more obvious.
When it comes to employment, these benefits are especially significant: a staggering eighty percent of the country's new jobs are coming from the hospitality industry, which works out to about one new job for every 30 vacationers. According to Stergiou, these jobs have been welcomed with open arms, as the youth unemployment rate in Greece is currently hovering around 47 percent.
"It's something that boosts morale in a lot of local communities," Stergiou says. "And I think in fact that's why you see more people wanting to get a job in the travel industry."
And this local participation goes beyond jobs. Stergiou says the country's travel industry used to have "two pillars"—its history and its beaches. Now, he says, the nation has added a third pillar, as smaller-scale culinary and cultural excursions are leading vacationers to smaller, previously overlooked towns.

Action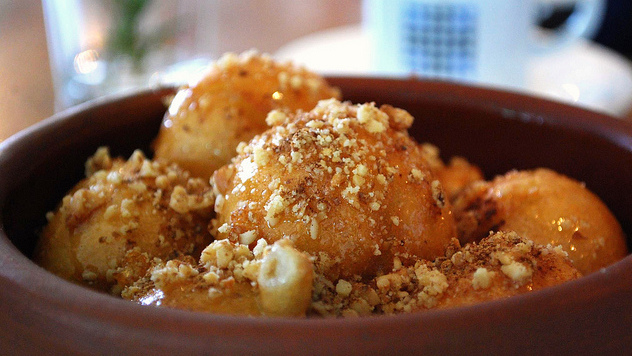 Photo: Alpha, CC-BY
Of course, this increased interest in local culture doesn't mean Greece's most famous attractions aren't worth seeing. For the first time visitor, a tour through the Athens Acropolis, the Parthenon, the Meteora Monasteries and the National Archaeological Museum are all bucket list-quality sights.
Even accounting for the hype, a journey through the Greek islands is also a must, with the iconic blue and white architecture of Santorini, the seaside cafes of Mykonos and the crusader ruins of Rhodes representing some of the nation's most popular stops. Additionally, lesser-known locations—such as Zakynthos' incredible clear-blue beachesCephalonia's signature Robola white wine—are major payoffs for those wiling to explore a bit beyond the obvious.
Still, Stergiou's third pillar is not to be ignored, as there is plenty of local culture to experience (and eat, and drink) outside of the typical holiday route. Wine tours through the nation's southern region are becoming increasingly popular, and tracking down the Greece's best dishes is a worthwhile vacation in and of itself. When it comes to food, don't leave the country before having authentic Taramasalata dip, perfectly crisped Kolokithokeftedes and of course Loukoumades, which are essentially a better, more Greek version of fried doughnut balls.
When You Go
Flight Rates: Current round-trip flights from New York to Athens range from $1,120 to $1,460, while rates leaving from Los Angeles cost between $1,030 and $2,090.
Travel Concerns: The U.S. Department of State warns travelers about the threat of terrorism when traveling to European nations, however there are no threats specific to Greece. Tourist visas are not required for stays lasting less than 90 days.
Currency Exchange: 1 USD = 0.88 Euros
More Info: The Greek Tourism Organization's website information regarding the Greece's culture, major destinations, cuisine and history, as well as guides for traveling to and within the country.
Top photo: Joe deSousa, CC-BY
Dillon Thompson is a freelance writer from Athens, Georgia who, as you're reading this, is probably drinking coffee and listening to hip-hop music a little too loudly.