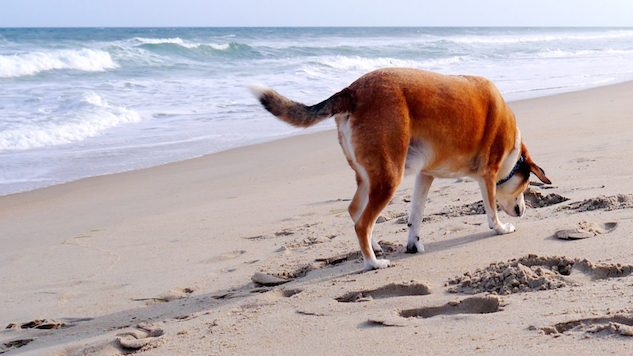 If your furry friend is your best friend, you simply cannot go on a cross-country road trip solo. Amy and Rob Burkert understand this, and thus they took it upon themselves to create the "Ultimate Pet-Friendly Road Trip" so that you and your best buddy (or buddies) can enjoy a journey together without fear that one of you may have to wait in the car while the other gets to savor the scenery.
On Gopetfriendly.com, the Burkets formuated the perfect road trip to take with pets; it covers 48 states and includes a pet-friendly attraction in each. To test it out, Amy and Rob will be spending the next 10 months trekking it themselves with their dogs, Ty and Buster. "Each selection had to represent the spirit of that state and, in combination, they needed to communicate the diversity of pet friendly adventures to be had across the country," said Amy in a blog post on the website.
From the kickoff on the beach in Carmel, California, to the final destination of Portland's Parks and Gardens in November 2017, the adventure is nothing short of diverse. The only possible repercussion of this trip is that your dog may feel he is too cultured for your local dog park after frolicking through the National Mall in D.C. and the Biltmore Estate Gardens in North Carolina.
Photo by popfatticus, CC-BY 2.0
Amanda Allbee is a travel intern for Paste and a freelance writer based out of Athens, Georgia.