Navigating Richmond, Virginia's Neighborhoods for Foodies
Lead photo by paulrommer/Shutterstock
Travel
Lists
Virginia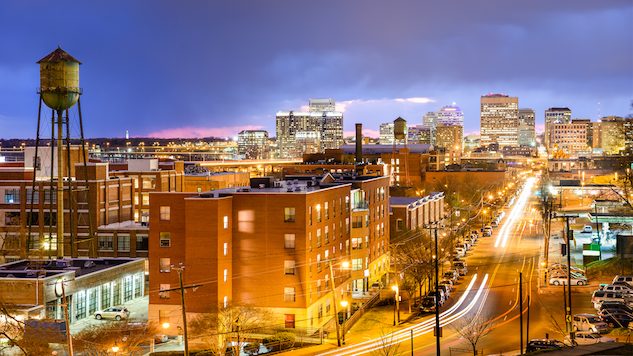 Photo by ESB Professional/Shutterstock
The word has been out for a few years about Richmond's burgeoning craft beer scene, but in 2016, the capital of Virginia's restaurants garnered their share of ink in national publications for good reason. National Geographic Travel proclaimed Richmond one of its  "Where to Travel for Food" destinations in 2016 alongside other international culinary heavyweights like New Orleans and Tokyo. Even the city's sprawling West End, a suburban area to the west of the city, is in on the action with Shagbark, a new venture by acclaimed chef Walter Bundy that opened in June and has already been hyped in USA Today.
Here are five Richmond neighborhoods serious foodies should visit and some of the treasures they'll find.
1. Downtown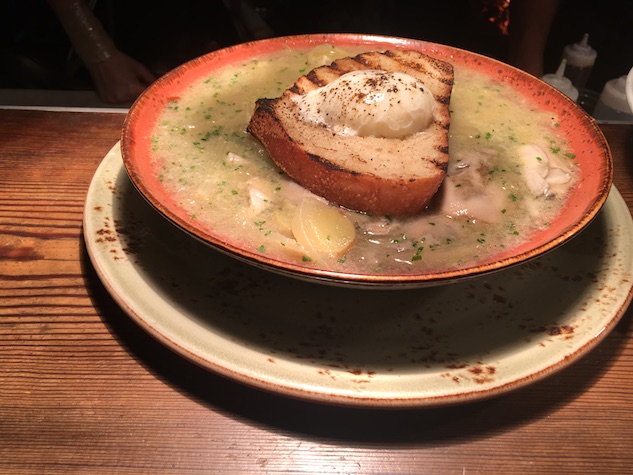 Photo by Stuart Thornton
Tourists and a young drinking crowd have long headed to downtown Richmond for fun. Now, a vibrant restaurant scene is causing foodies to make the trip down to the city's urban center.
For seafood lovers, Rappahannock is a must-visit establishment. This restaurant, named after one of the state's rivers, showcases the bounty of Virginia's waters from a smoky tasting wood grilled monkfish to a menu of raw oysters on the half shell that nearly steals the show. Rappahannock is the brainchild of an oyster farming company, so it's no surprise that their saltwater mollusks (pictured above) are some of the best you'll ever slurp.
Half a block away, Pasture does Southern food in Spanish tapas style with small plates for grazing and larger items for sharing. Don't miss the crispy ham cured pork ribs, while a pro-tip is to order the pork rinds appetizer with the pimento cheese dish as a dipping accompaniment.
2. The Fan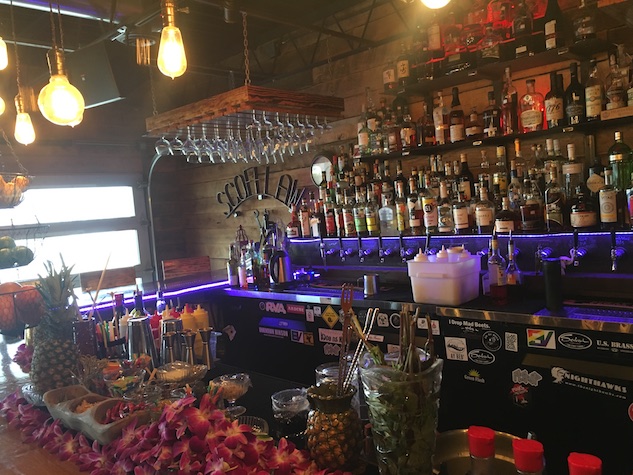 Photo by Stuart Thornton
The Fan, a neighborhood named for its streets that fan out, is where many Virginia Commonwealth University (V.C.U.) students reside. In the past that meant the area was known more for its drinking establishments than its restaurants. One individual changing notions about The Fan's dining options is chef Joe Sparatta of Heritage. The popular restaurant serves up many stellar dishes from a fried broccoli appetizer that is so crunchy and salty that it could be a bar snack to a hickory smoked pork belly so tender it dissolves in your mouth to a housemade Bolognese pasta plated with a dollop of burrata cheese that looks like a poached egg in the middle. The great range of drinking options swings from meticulously crafted cocktails to a nice beer list with a "Staff Beer," which is an opportunity to "drink like a cook" with a canned domestic brew served in a koozie.
Adding spice and creative Tiki inspired cocktails to The Fan is Sabai (pictured above), which does a fresh take on Thai street food in a location right on Broad Street. The menu includes hot pots, curries, classics like pad Thai and a whole fresh fish that can be cooked up in one of four ways. The restaurant's playful interior includes light bulbs dangling off wooden beams like flowers and two sets of tables and benches that allow diners to swing back and forth while eating.
Also worth a mention is The Betty on Davis, located two and a half blocks from Sabai, a neighborhood joint that does a terrific house-cured pastrami.
3. Church Hill

Photo by Stuart Thornton
A historic neighborhood known for being where Founding Father Patrick Henry gave his "give me liberty or give me death" speech, Church Hill is currently home to several independent-minded restaurateurs. The small (capacity: 38) Metzger Bar & Butchery (pictured above) brings German cuisine to the capital city with a nice charcuterie menu that includes a handful of items done in-house and hearty fare like schnitzel. Cozy up at the long wooden bar or one of the tables, all made from one single giant white oak tree.
A James Beard Award semifinalist in 2014, chef Lee Gregory and his restaurant The Roosevelt give Southern food a twist with items like smoked chicken wings and a poutine that utilizes pickles and pimento cheese. The wine list is composed solely of Virginia-made wines, while the cocktail program is highly regarded.
Sub Rosa Bakery is another reason to head to Church Hill. The wood fired bakery has an on-site stone mill for grinding grain and serves breads, croissants, tarts, cookies and quiches. It's also the site of the uber popular Longoven pop-up dinner series that occurs one to two times a month. The dinners are announced via their website, Instagram and Facebook, and usually sell out within just three minutes. Three chefs behind the series aim to open a brick and mortar location in the Scott's Addition neighborhood this summer.
4. Oregon Hill
There are two reasons for foodies to visit Richmond's Oregon Hill neighborhood: Mamma Zu and L'Opossum. The former is a longtime Italian restaurant known for its scattershot service and excellent food. The fried oysters, veal Marsala and penne Gorgonzola, and the off-menu white pizzas are all recommended.
An alumnus of the prestigious Inn at Little Washington, chef David Shannon brings a French twist to the Richmond dining scene with L'Opossum. Like the eclectic décor—including a wall devoted to commemorative Star Wars plates and a bathroom decorated with paintings of clowns—the food is adventurous, featuring dishes like escargot served with a ham biscuit and a Fabergé egg bedazzled with caviar. L'Opossum just made online restaurant reservation website OpenTable's 100 Best Restaurants in America 2016 list.
5. Jackson Ward
Jackson Ward has a handful of neighborhood bars and fine dining establishments. One worth seeking out is Saison. The restaurant nods to Latin American cuisine with items like oxtail sopes and a hangar steak with a roasted corn salad, charred shishito peppers, ancho aioli and manchego cheese that has made an appearance on the menu. You also can't go wrong with the Chicken a la Braza or a mixed drink from their award winning cocktail list.
Also known for its mixed drinks and food menu is The Rogue Gentleman. Start every meal with Drew's Parker House Rolls then dig into offerings including the fried chicken skins, the pork arancini or the smoked celery root. Or hand over the reins for the chef's Tasting Menu (minimum of three courses, $14 a course).
Stuart Thornton is a Richmond native that lives in coastal California and is the author of the Moon Coastal California Handbook, the Moon Santa Barbara & The Central Coast Handbook, Moon California Road Trip, and the recently released Moon Monterey & Carmel Handbook.