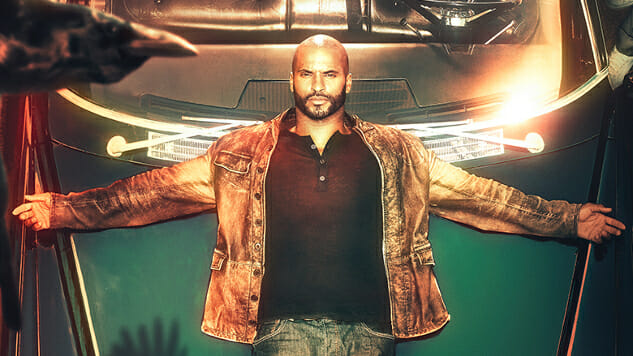 Epic fantasy series American Gods is returning for its second season next March, Starz announced Wednesday.
Based on the 2001 novel by Neil Gaiman, American Gods explores the ongoing war between Old Gods and New Gods: the traditional gods of world mythology versus a new pantheon of gods reflecting modern society's love of money, technology, media, celebrity and drugs.
The series is led by Ricky Whittle, playing ex-con and bodyguard Shadow Moon, and Ian McShane as Mr. Wednesday, a con man and the god Odin, and also stars Emily Browning (Laura Moon), Pablo Schreiber (Mad Sweeney) and Crispin Glover (Mr. World).
The second season will follow Mr. World as he sets off for revenge for the attack against him in the show's debut season. Shadow throws in his lot with Wednesday, who joins an effort with Laura and Mad Sweeney to convince the Old Gods of the need for all-out war. Old and New Gods alike set forth on quests across America that converge in Cairo, Illinois.
In May 2017, it was reported that Starz had renewed American Gods for a second season, although original showrunners Bryan Fuller and Michael Green departed the series that November due to budget and creative issues.
Fans can catch up with the show's first season during Starz's Holy Day Binge of all eight episodes so far on Saturday, Dec. 29, or watch it anytime on the Starz app.
The second season of American Gods premieres on Starz Sunday, March 10, 2019, at 8PM ET/PT, or on the Starz app the same day.
Check out the new key art for American Gods season two below.