Lupita Nyong'o Passion Project, Chimamanda Ngozi Adichie Novel Americanah to Become HBO Max Limited Series
Photos by Nick Barose, Kwaku Alston
TV
News
Americanah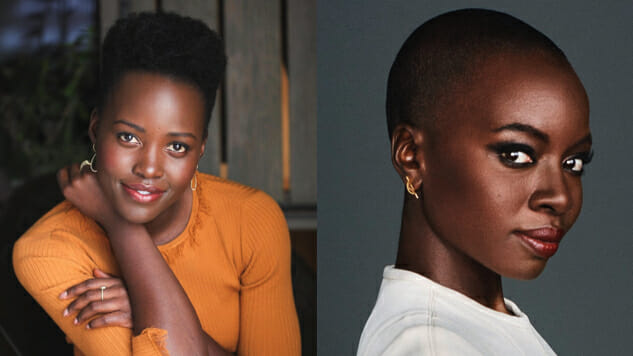 Americanah, the bestselling novel by Nigerian author Chimamanda Ngzoi Adichie, is a go at HBO Max. The 10-episode limited series will star Lupita Nyong'o and the pilot is being written by showrunner Danai Gurira, Nyong'o's Black Panther costar. The two women bring together impressive resumes; Nyong'o won an Oscar in 2014, while Gurira was previously nominated for a Tony Award for writing the Broadway show Eclipsed.
Americanah is the story of Ifemelu (Nyong'o), who as a teenager falls in love with her classmate Obinze (not yet cast). They leave their military-ruled homeland of Nigeria for what they hope is the free and bountiful West. Ifemelu departs for America, where her academic prestige must hold firm against attacks on her race. Obinze had hoped to join her, but post-9/11 America immigration laws leave him in the dangerous situation of being undocumented in London. The cross-continental story deals with facets of the human experience ranging from love, heartache, adversity and self-discovery, to complex realities of immigration, race and politics.
"Americanah has been a passion project for me since I read Chimamanda's beautiful novel in 2013," said Nyong'o, who is serving as an executive producer along with Gurira. Additional executive producers include Andrea Calderwood, Didi Rea, Danielle Del and Nancy Won. It's unclear when production will start and who additional cast members will be, but with the high-caliber crew and source material as its foundation, Americanah will be a show to look out for.