Beyond Breaking Bad: Exploring Albuquerque's Cool, Quirky Side
Header photo: Railyards Market
TV
Features
Breaking Bad
Chances are, your knowledge of Albuquerque is based on AMC's hit series Breaking Bad or its ongoing spinoff, Better Call Saul—meth, shady motels and pizza on the roof. Or maybe you've flown into Albuquerque's airport to get to tourist-saturated Santa Fe, known for its sun-baked adobe buildings and Native American artifacts.
But New Mexico's biggest city is worth a look in its own right. Quirky and full of character, Burque (as locals call it) is an affordable destination with a rapidly revitalizing downtown scene, one that goes well beyond the landscape of pseudo-suburban discontent that serves at the backdrop for Walter White.
Of course, you can hit up the Breaking Bad RV tour if you're so inclined, but here's what to do, see and eat to experience what's currently cool in Albuquerque.
1. Hotel Chaco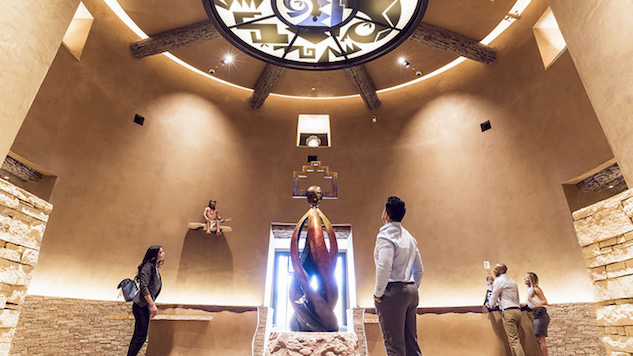 This brand-new (opened in Spring 2017) upscale, hyper-modern hotel is designed to emulate northern New Mexico's spectacular Chaco Canyon with wood details and indigenous touches. Curation is evident here, in everything from the decor to the food to the Native American historical information provided in each room. Straddling Old Town and the up-and-coming Sawmill District, Hotel Chaco boasts a boggling view of the Sandia Mountains from its fifth floor rooftop and is a great spot from which to explore Old Town, downtown, and the museums.
2. Humble Coffee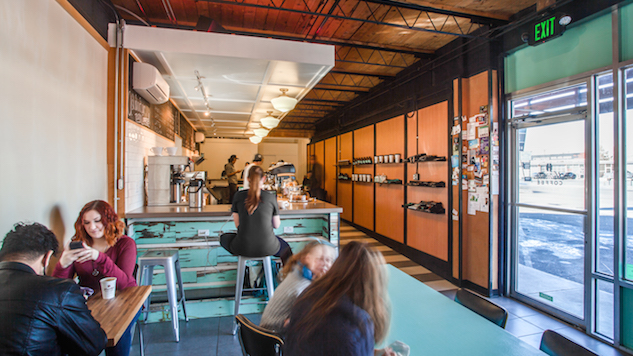 One of Albuquerque's trendy third-wave coffee spots, Humble Coffee is incredibly popular with locals—the reason why another location is opening in 2017. Stop into their chill, friendly flagship store on the edge of the Nob Hill neighborhood to get a terrific espresso and a green chile cheddar scone. Other offerings include house-made syrups and sodas, plus avocado toast and breakfast burritos. Seating inside is limited, but the to-go window outside makes things quick.
3. Frenchish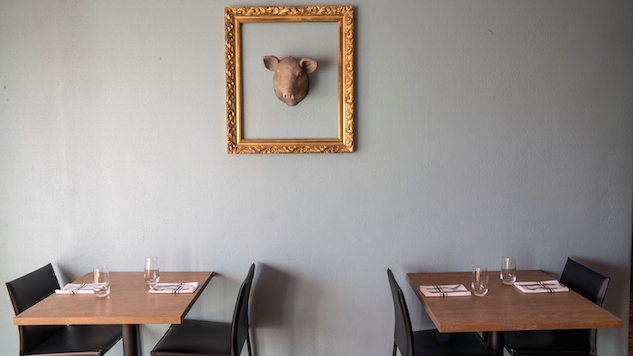 This new French-inspired spot from James Beard Award runner-up Jennifer James is a welcome addition to ABQ's restaurant line-up. Both the decor and the menu are minimal and light-hearted—you can enjoy "devilish" eggs as a pig bust watches you from the wall. Go for happy hour to get dishes like the carrot dog and the rib-eye sandwich for shockingly affordable prices. Frenchish has the perfect location in historic Nob Hill if you'd like a post-meal stroll down old Route 66.
4. Los Poblanos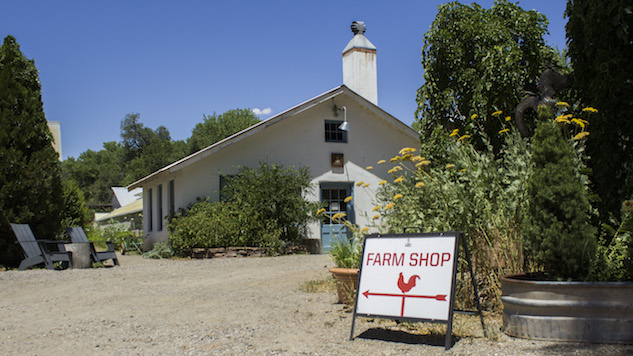 Los Poblanos, situated on 25 acres near the Rio Grande in ABQ's idyllic North Valley, is the full package: beautiful inn, working organic farm, gourmet restaurant… all infused with a sense of artisanal charm and rural calm. One of the most popular wedding venues in New Mexico, Los Poblanos recently built more space to house additional guests—like the number of celebrities who have stayed here while filming projects in the area. If you can't wrangle a room or a reservation at La Merienda, the Farm Shop alone is worth a trip. Pick up their trademark lavender products (including salve, lotions, essential oils and even an amazing lavender culinary salt) and make sure to spot one of the free-roaming peacocks (the big white one goes by the name Albert).
5. Railyards Market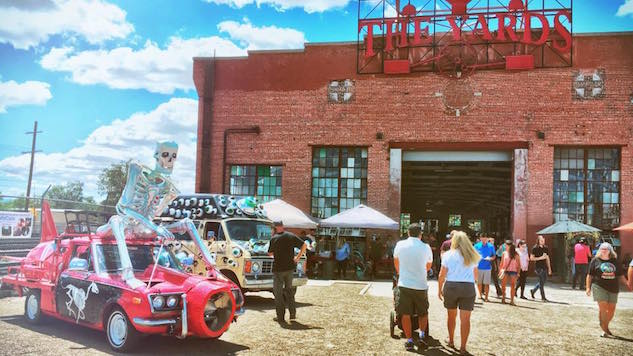 Since 2014, the Railyards Market has been an integral part of downtown Albuquerque's revitalization. Located in the 24,000 square-foot former blacksmith shop of the Santa Fe railroad, the market is a hopping space for the historic Barelas neighborhood, featuring everything from yoga classes and spoken word poetry performances to organic produce and screen-printed t-shirts. Kid-friendly and community-driven, the Railyards is a great place to browse for local products (so many Zia symbols!) and meet artisans, farmers, bakers, and sustainable entrepreneurs of all stripes. The space itself is something to see, gritty and cavernous, complete with original windows that let in the central New Mexico sunshine. It's open on Sundays from from 10 a.m. to 2 p.m. May through October.
6. National Hispanic Cultural Center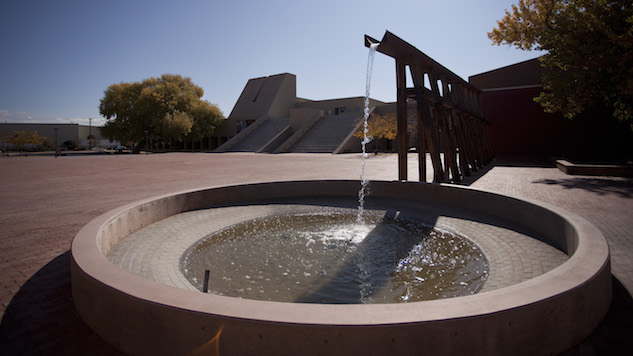 Part museum, part event center and part community hub, the National Hispanic Cultural Center is an underappreciated cultural asset in Albuquerque. Hit up the NHCC to take a salsa class or Spanish lessons, pick up a delicious PopFizz paleta (popsicle) or browse their rotating art exhibits—a recent one was devoted to piñatas. The property is fun to explore, too, with giant Aztec-inspired steps and Spanish-Colonial woodwork. Recent performance events included Pussy Riot and the Festival Flamenco Internacional.
7. Bow and Arrow Brewing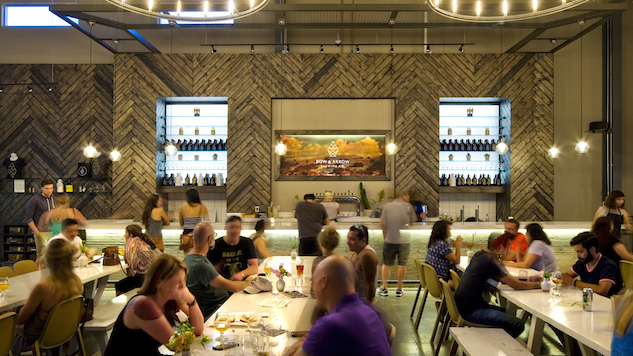 Albuquerque boasts a huge roster of local breweries (including perennially popular Marble and Tractor), but the Native and woman-owned Bow and Arrow, in an unassuming industrial section of downtown, has a new flavor. Southwest meets hipster in this gigantic "brew hall," serving a killer line-up of beers, as well as local cider, wine and kombucha (on tap, of course). Come for the modern feel and stay for the rotating roster of food trucks.
---
Carrie Murphy is a writer and doula in Albuquerque, New Mexico. Follow her on Twitter at @
carriemurph
.