First Fosse/Verdon Teaser Brings the Old Razzle Dazzle
Image via FX Networks/YouTube
TV
News
Fosse/Verdon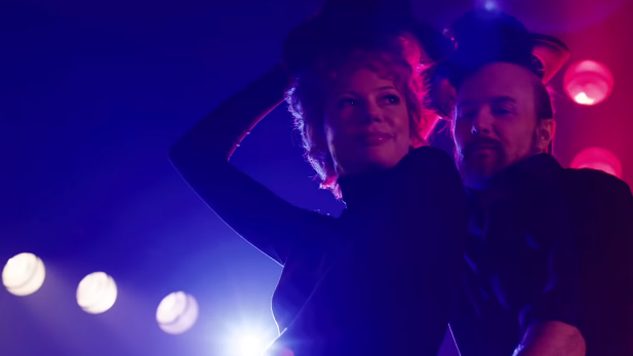 This April, the tumultuous relationship between innovative choreographer-director Bob Fosse and legendary performer Gwen Verdon is coming to the small screen as an eight-episode limited series on FX Networks. The simply named Fosse/Verdon stars Sam Rockwell and Michelle Williams in the respective title roles. The iconic Broadway duo began collaborating in 1955 with the musical Damn Yankees, a partnership that continued on to multiple Tony wins for both and eventually marriage in 1960. The teaser touches on the highs and lows of their relationship—from his notorious affairs, to their daughter, to the glitz and glam of the stage they shared. Expect plenty of jazz hands, folks.
That sound you heard? That was theater kids everywhere panting with anticipation.
Series about Broadway can easily veer into camp territory—which isn't necessarily a bad thing (see Smash)—but this looks set to break the mold in that sense while still remaining stylish. Plus, anything with Rockwell and Williams as the central players is sure to be TV gold. Executive producers include Lin Manuel-Miranda, Hamilton director Thomas Kail, and playwright Steven Levenson. The cast is just as stage-centric, with Tony winner Norbert Leo Butz (of Wicked fame) as playwright Paddy Chayefsky, The Leftovers star Margaret Qualley as Ann Reinking and Broadway regular Kelli Barrett making an appearance as Liza Minnelli.
Fosse/Verdon is currently shooting in New York City. Watch the teaser below.