Krysten Ritter Flexes Her Directing Skills in Behind-the-Scenes Clip from Final Season of Jessica Jones
Image via Netflix
TV
News
Jessica Jones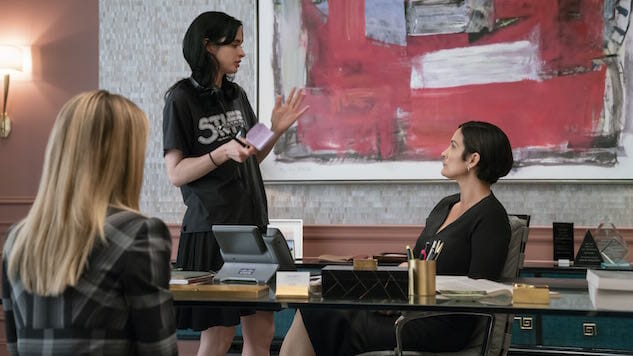 Krysten Ritter has excelled performing in two seasons of Marvel and Netflix's Jessica Jones, bringing a sardonic wit to the titular character and kicking ass in the process. But a behind-the-scenes clip previewing the forthcoming third—and final—season proves Ritter as adept a director as a superheroine.
Ritter's enthusiasm for her first gig directing an episode is clear as she gushes over the cast and crew, and challenging the concept of what female directors wear to work. "I'm wearing a mini-skirt," Ritter beams proudly.
The Ritter-directed episode apparently focuses on Jones's sister and best friend, Trish (Rachael Taylor). The season's official synopsis leans heavily on the character's importance:
When Jessica (Krysten Ritter) crosses paths with a highly intelligent psychopath, she and Trish (Rachael Taylor) must repair their fractured relationship and team up to take him down. But a devastating loss reveals their conflicting ideas of heroism, and sets them on a collision course that will forever change them both.
The series' cast also includes Carrie-Anne Moss (The Matrix), Benjamin Walker (Abraham Lincoln: Vampire Hunter) and Eka Darville (Empire).
It sounds like it'll be a fitting way to wrap up the well-received series. We'll find out soon enough; the final season of Jessica Jones is due to launch June 14 on Netflix.
Check out the behind-the-scenes clip below and revisit a recent first look at the show's last season here.